17 Things to Do in Portugal's Amazing Azores Islands
If you're considering a tropical island vacation, it's easy to turn to the Caribbean staples. But if you're looking for something a little different – a place filled with European history, incredible seafood, AND amazing beaches – then we recommend Portugal's Azores islands.
The Azores are a group of nine volcanic islands in the middle of the Atlantic – a 2.5 hour flight from Portugal's capital, Lisbon – that were settled by the Portuguese 500 years ago. The islands are relatively small (the largest being Sao Miguel, which has a population of only 140,000), making them intimate destinations.
Most importantly, the weather is always temperate, with there never having been a recorded snowfall, frost, or freeze on the islands below their mountain peaks.
Here are a few other reasons why the Azores should definitely be on your vacation hit-list.

1. Furnas Valley
Known as a spa town for its 30-acre botanical garden, nutrient-rich iron pools, and organically grown food served in several resort restaurants, Furnas Valley is an incredible place to stop and be pampered by nature.
2. Black Sand Areia Beach on the Island of Corvo
The black sand of the homey island of Corvo was created from waves pounding down on volcanic rock, making for a unique beach view you can only find on islands formed from volcanoes.
3. The natural swimming pools of Graciosa
If you want to slip into the Atlantic Ocean, the 24 square miles that make up the island are primarily dedicated to visitors exploring bathing pools, beaches, and the tide.
4. Plates of delicious Cozido das Furnas
A dish straight from Azorean culture, Cozido das furnas is cooked in large pots buried below the ground, where the heat of the soil slowly cooks the food. This unique dish usually includes pork, chicken, sausage, stewed kale, cabbage, and other delights.

5. The Whale watching
The Azores is one of the world's largest whale sanctuaries. Visitors can see over 20 species, including dolphins, sperm whales, minke whales, blue whales and many more, no matter the time of year!
6. Play on the Praia Grande
If you want to be a part of the biggest party on the island, then you need to visit the largest sandy beach on Terceira Island – Praia Grande. It's a tourist favourite and considered to be one of the best places for windsurfing.
7. The Wines of Pico Island
The wine culture of the Azores has been around for 500 years, and the soil makes its grapes incredibly unique, infused with both the ocean air and volcanic minerals. Take a stop on "The Island of Wine" for brilliant whites such as the vinho branco, a great combination of fruity sweetness and licorice tang.
8. Sample cheese and butter of Flores
Of course, what is wine without a fine pairing of cheese? Portugal has a surprisingly robust cheese production industry, specifically on the island of Flores. Sample the traditional queijo cheese, that tastes something similar to a parmesan.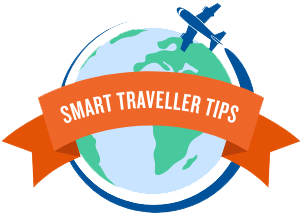 Get Travel Medical Insurance
Going abroad? Don't forget to buy travel medical insurance. It can save you a bundle, and makes sure your loved ones are looked after in an emergency, even your pets!
Learn More

9. Swimming in a waterfall in Caldeira Velha
On the north slope of Fogo Volcano, you'll find a pool of water taken from paradise, filled with warm iron-filled water that rejuvenates the skin.
10. Gruta Das Torres
This lava tunnel is a must see. Climb through five kilometers of natural underground tubes cultivated from the flow of magma rivers. And while the tunnel system was formed thousands of years ago, the first scientific exploration only happened in 1990!
11. The Only Tea Plantation in Europe
Established in 1883, the Gorreana tea plantation fills the island of São Miguel with the scent of black and green teas. Take a tour to learn about the plantation's history and how all the different varieties of tea are grown and cultivated.
12. The incredible site of Baia de São Lourenco
Baia de São Lourenco is a valley shaped like an amphitheatre. Up the slopes, the locals have built square plots vineyards that climb up the walls of the valley. At the valley's base, near the tidal pools, you'll find a sleepy town with resorts along the water, and plenty of places to swim in the shadow of the valley. It's possibly the most picturesque location on Santa Maria.

13. Incredible bike tours
How many bike tours have you taken where you can travel from mountains to beaches in a single ride? Go for a long bike ride across one of the Azores islands until you can't bike anymore, then relax in one of the warm water baths or tidal pools.
14. Sample the home-grown tropical fruit
Make sure to stop at every fruit stand you come across as the local pineapples, bananas, passion fruit, and oranges are as fresh as you'll ever find. Also, make time to visit the Arruda pineapple plantation for an up-close look (and taste) of this beautiful fruit.
15. Get a cup of locally grown cup of joe
Unbeknownst to most, the island of São Jorge features full coffee plantations! The beans are organic and untreated, and most coffee shops you'll find are small family operations that give a personal taste to every cup.
16. Big game fishing
When we say big game fishing, we really mean BIG. Blue fin tuna, blue and white marlin, and all sorts of trophy fish swim these waters, just waiting for a challenge. Rent a boat, and you could have one as long as your arms!
17. Sample the seafood
Chefs of the Azores are masters with fish: tuna, wreckfish, Cavaco lobster, and parrot fish are all delish, but if you want to venture out into some cultural favourites, try the breaded and deep-fried moray eel, as well as the limpets, a sea snail served in hot butter.