7 Vacations That Clever Travellers Book Far in Advance – Fall/Winter Edition
David Little
August 25, 2017
Are you the master at planning ahead? Some say it's a gift. Others claim it's learned experience.
Either way, smart travellers have that special ability to predict what they'll need and when they'll need it—whether it's dousing yourself in bug spray before a hike in the woods, packing noise cancelling headphones when stuck beside cranky babies on a flight, or getting an AMA membership just in case your 20-year-old car doesn't feel like starting tomorrow morning.
Planning far in advance also has its benefits for booking travel. If you don't know all the ways you can save money, get exactly what you want, and make things easier on yourself, check out Booking Your Vacation Early Is Best – 5 Reasons Why.
All caught up? Good. Now let's explore seven trips ideas you'll want to look ahead to and book right now.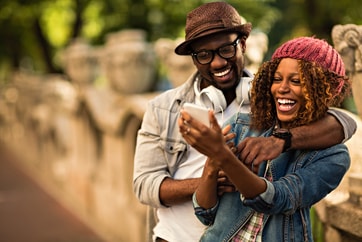 1. Long Weekend Getaway
We all enjoy looking forward to the next long weekend. And extra day to sleep in, chill with friends, or travel, of course.
There are so many options for great three- or four-day trips, but here are a few of our favourites with direct flights from YYC or YEG with WestJet:
Or if you'd rather escape to the mountains, grab your Parks Canada Discovery Pass, discount ski tickets and hit the highway for Banff, Canmore, or Jasper.
2017/2018 Long Weekends in Alberta
| Date | Day | Holiday |
| --- | --- | --- |
| October 9 | Monday | Thanksgiving |
| December 25 | Monday | Christmas |
| January 1 | Monday | New Year's Day |
| February 19 | Monday | Family Day |
| March 30 | Friday | Good Friday |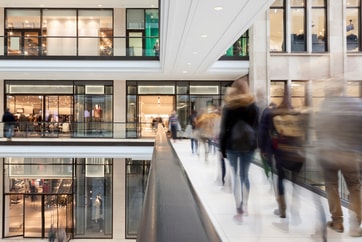 2. Big City Black Friday Deals
Sometimes shopping till you drop is its own getaway. Particularly when it's the kind of awesome deals you can expect on Black Friday (November 24, 2017).
If you live in rural or small-town Alberta, there just isn't the kind of shopping variety close to home compared to the likes of Calgary or Edmonton. So why not make a trip out of it and book a hotel near Calgary's hip and lively 17th Ave or Edmonton's sprawling West Edmonton Mall.
AMA Member Benefit: Save $7.00 or more on WEM Choice Passes
Got your sights set on taller skylines? Book a flight to fashion centres like Montreal, Los Angeles, or New York.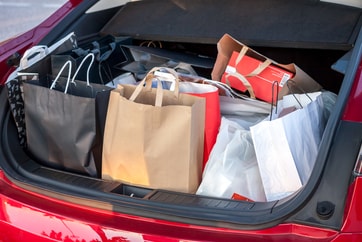 3. Staycation Shopping
Members know that an AMA membership saves you in countless ways, even if you don't own a car. But if you do need a vehicle to help you take care of holiday shopping (listen—lugging bags upon bags of gifts with you on the bus is zero fun), then it's easy to rent a car for a few days.
AMA Member Benefit: Receive discounted rates, earn reward dollars, and much more with Enterprise Rent-A-Car, National Car Rental and Alamo Rent A Car.
4. Christmas and New Year's Sun Vacation
What's the most stressful time of year? Most would say the winter holiday season. Snow shovelling, stressing over what gifts to buy, packed mall parking lots… you get the picture. Thankfully there's a way out, and it involves packing up your swim gear, flip flops, sunscreen and boarding a flight down south.
Your all-inclusive resort package includes everything you need to have a relaxing and fun trip: delicious food and refreshing drinks all day, pools and waterslides, beach sports, and entertainment on site.
Not sure where to go? Here are some of the top sun destinations for Albertans: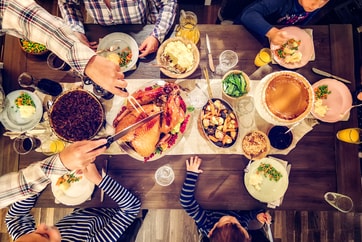 5. Home for the Holidays
If you're planning on visiting family in other parts of Canada (or the world) during Thanksgiving or Christmas, don't risk missing out on your preferred flight times by booking last minute. Furthermore, airlines like WestJet, Air Canada, and Transat tend to encourage early booking with lower prices and Early Booking Bonuses.
If you'd like to find out more about upcoming offers from AMA Travel's preferred flight partners, sign up for our Travel Weekly Hot Deals emails or reach out your local AMA travel agent.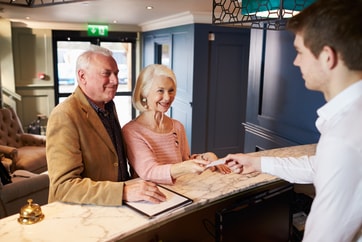 6. Give the Gift of a Hotel Stay
Scrambling for holiday present ideas for friends and family who live out of town? Don't have enough space at your home for guests? Treat your loved ones to a hotel room for a few days. They come to visit, get a comfortable place to sleep, and you're not stuck washing bedsheets for everyone. It's win-win-win.
AMA Member Benefit: Get exclusive rates (even better than booking direct!) on hotels across Alberta. Find a lower price online? We'll match it AND give you $25 Reward dollars. Learn More About Our Best Price Guarantee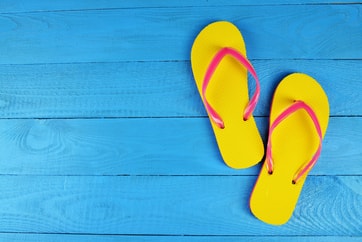 7. Reading Week and Spring Break
Ah, Reading Week. Seven days in February where university students should be, y'know, READING the text books they skipped back in January. Well why not exchange your drafty dorm room for a spot on the beach? There's no better feeling than finishing the final stanzas to Milton's Paradise Lost in actual paradise.
Same goes for Spring Break. Most elementary, junior high, and high schools are closed March 23 – April 2. This makes for a nice chunk of family getaway time before winter's last brown, slushy days make way for spring.
Overwhelmed by destinations? Need help choosing the best things to see and do on your trip?
Our travel experts have been there and will plan the perfect vacation based on your interests and budget. Reach out to an AMA travel agent, call us at 1-844-771-1522, or visit your nearest AMA centre.