7 Ways to Not Waste the Labour Day Long Weekend in Alberta
David Little
July 24, 2017
We all know what it's like to anticipate a long weekend—only to see it sail by, hour after hour wandering the internet, waiting on texts from unreliable friends, or dozing in front of the TV while Scrubs throws its soft glow on your motionless body. (Why you decided to re-watch the entire series again is a question best left unanswered.)
You're not going to let that happen again this year.
Instead, you have a plan. September's typically the most temperate month across Alberta, so you're going to go out and enjoy yourself.
Whether you're intent on staying close to home or road tripping to another part of the province, we've collected some of the best activities for you to enjoy this Labour Day long weekend.
Calgary
---
1. Calgary Pride Festival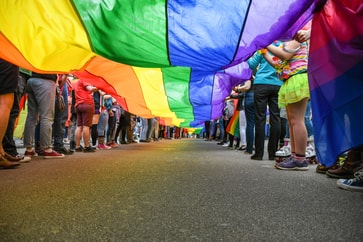 Calgary's first pride parade was held in 1990. Marchers wore paper bags over their heads for fear of being identified and as a statement against the social pressures keeping people in the closet. LGBTQ rights and awareness have grown significantly in the past two decades, much of it due to important events like this.
The Pride Festival—the culmination of a week of fun and celebration—starts off the day with a colourful parade along downtown's 9th Avenue and ends up at Prince's Island Park for an afternoon of local music, food trucks, beer gardens, shopping, and a family zone.
When: September 3 from 12:00 p.m. to 6:00 p.m.
Where: Prince's Island Park
More Information about Calgary Pride
2. Labour Day Classic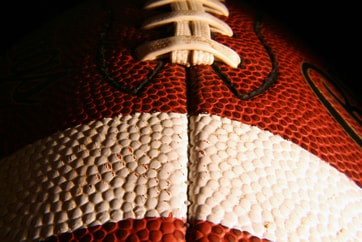 While the rivalry between the Oilers and the Flames is starting ramp back up, fans of Edmonton-Calgary animosity have always had the Labour Day Classic to fall back on. Historically, the Esks have a bit of an edge over the Stamps in the Labour Day Classic with a record of 29-27-1 dating back to the inaugural match in 1949.
Even if you're making the drive down from Edmonton (or renting a car), we recommend you park at a transit station and take the C Train to the stadium. Adult fares are $3.25 one-way.
When: September 4 at 1 p.m.
Where: McMahon Stadium, 1817 Crowchild Trail
Buy Labour Day Classic Tickets
See Calgary hotel deals plus the best things to see and do on our Calgary vacations page.
Edmonton
---
3. The Science Behind Pixar Exhibition
The long weekend's only three days long, but you can take it to infinity and beyond! The Science Behind Pixar Exhibition at Edmonton's TELUS World of Science is a behind-the-scenes look at the eye-popping technology and clever thinking that went into bringing Pixar's award-winning films to the big screen.
The whole family will enjoy exploring the more than 40 interactive exhibits showcasing the tools Pixar animators, computer scientists, and the rest of the production team use every day.
When: September 4 from 9 a.m. to 8 p.m.; September 5 from 9 a.m. to 6 p.m.
Where: 11211 142 St
AMA members save 10% on TELUS World of Science admission
Learn More:
What's It Like to Work at Pixar?
4. Farmers' Markets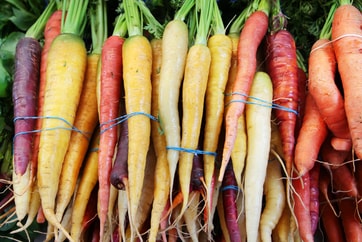 For those of us raised on waxy fruit picked before its prime and shipped in from faraway countries, you'll know what a revelation it is to eat fresh, locally grown food. Buying local supports Alberta families and producers. Plus, it just feels good!
The two best farmers' markets in Edmonton are the City Market Downtown and the Old Strathcona Farmer's Market. Be sure to bring a sizeable backpack (or two) to stock up on produce, meat, baked goods, sweets, and beverages. There's also plenty of artisans on hand to show off their wares.
When: September 2, 9 a.m. to 3 p.m.
Where: 104th Street, north of Jasper Ave
City Market Downtown Information
When: Saturday September 2, 8 a.m. to 3 p.m.
Where: 10310 - 83 Avenue
Old Strathcona Farmers' Market Information
See Edmonton hotel deals plus the best things to see and do on our Edmonton vacations page.
Jasper
---
5. Tour of Alberta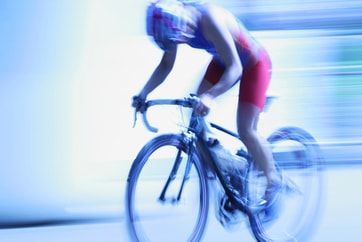 Cycling fans won't want to miss arguably the most intense leg of the Tour of Alberta bike race. This year, Jasper plays host to Stage 1 of the Tour, and it includes quite the itinerary for more than 100 of the world's top cyclists: a 17 km climb to Miette Hot Springs and then a 12 km climb to Marmot Basin for the second day (the highest in the event's history at 1,600 meters).
FUN FACT: Riders will sustain a speed of 40 km/h—while also capable of reaching speeds up 100 km/h (!) on downhill sections.
When: September 1
Where: Miette Hot Springs & Marmot Basin
Explore Jasper hotel deals plus the best things to see and do on our Jasper vacations page.
Lethbridge
---
6. Shine On Summer Festival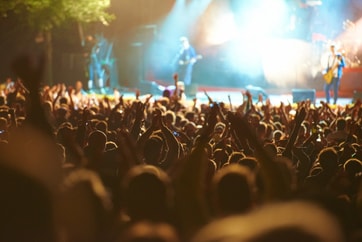 Grab some lawn chairs and blankets and head to the University of Lethbridge Community Stadium for a weekend of music, fireworks, arts and culture, food, dancing, and sporting events.
This one-time-only event to celebrate the U of L's 50th anniversary will feature tunes from Dallas Smith, Corb Lund, The Washboard Union, and much more.
When: September 1 to 3
Where: University of Lethbridge Community Stadium
More Information about Shine On Summer Festival
Fort Saskatchewan
---
7. Milky Way Days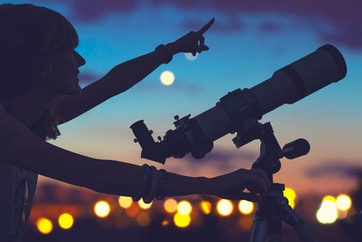 Time to go on a journey through the cosmos. The Royal Astrological Society of Edmonton is hosting a two-day celebration of both solar and night sky viewing at the Beaver Hills Dark Sky Preserve. Guest speakers, presenters, displays, and activities will educate and entertain the whole family about our place in galaxy and what you see when you look up.
When: September 2, from 2 p.m. to 11 p.m.
Where: Miquelon Lake Provincial Park
When: September 3, from 2 p.m. to 11 p.m.
Where: Elk Island National Park
To celebrate Canada's 150th birthday, Parks Canada is offering FREE entry to all national parks in 2017. Visit your nearest AMA centre to pick up your free hangtag. Learn about Parks Canada Discovery Passes
---
Need Help Planning a Long Weekend Getaway?
AMA's Alberta travel experts will point you in the right direction. To get personalized recommendations on where to go and things to see and do, talk to an AMA travel agent at 1-844-771-1522 or visit your AMA centre.