Don't let Puerto Vallarta's small town vibe fool you — there's more to this city than meets the eye. Enjoy nightlife, world-class cuisine, and a flourishing art community you'd expect from a cosmopolitan city. Relax on one of the many beaches you'll find here, or simply take in the spectacular views of mountain, rivers, coastlines, and the emerald green waves of the Pacific Ocean. If any of these suggestions sound a little too serene for you, don't give up on this beach resort city just yet, because this place is packed full of adventure activities too.
If you're craving a little excitement, then get ready for the adventure of a lifetime. Check out some of the top adventure things to do in Puerto Vallarta.
No X Games Training Required
It doesn't matter how extreme you want to be, these four adventure activities prove Puerto Vallarta has something for everyone, and every comfort level, too.
1. Whale Watching in Puerto Vallarta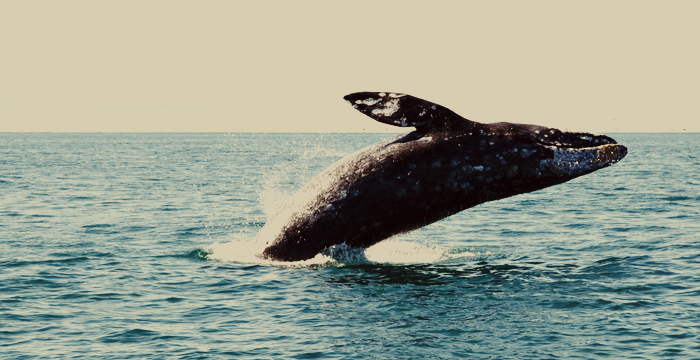 Want to experience nature from a safe distance while still enjoying a bit of an adrenaline rush? Head over to Banderas Bay and book a whale watching tour to get up close and personal with the Humpback whales that frequent the area from mid-December to March each year. These tours are lead by expert biologists who will tell you everything you want to know about these fascinating creatures.
2. FlyBoard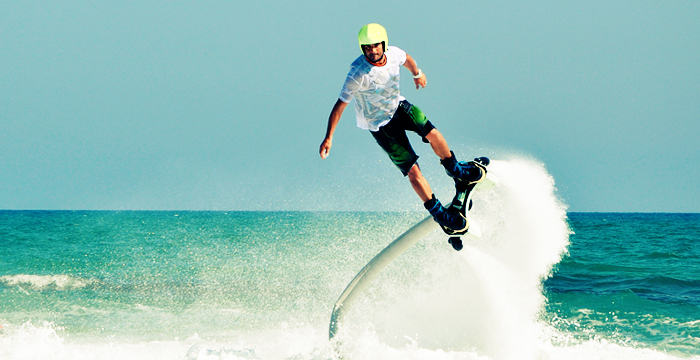 You've got to see this to believe it. The future is now when you strap on the board and propel yourself through the water or up into the air. Easy to learn, flyboard is definitely not for the faint of heart. Professionally trained instructors make sure you have a safe and fun experience.
Book Puerto Vallarta Flyboard Experience
3. Zip Line Adventures in Puerto Vallarta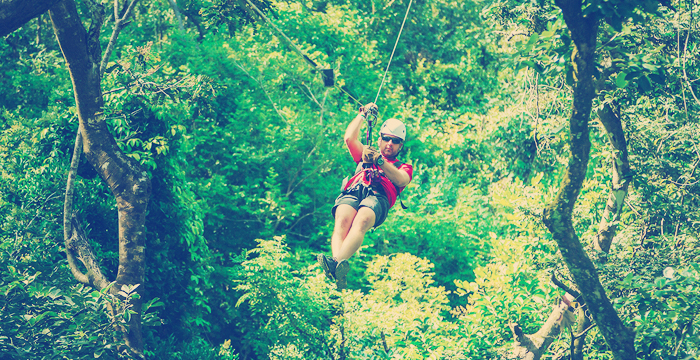 Why experience one adventure a day when you can have a day filled with them? Be one with nature as you zip over the treetop canopy of a tropical rain forest on Mexico's fastest zip line. At over 1,200 meters long you'll reach speeds of up to 100 km/h. Enjoy two amazing rappels off elevated treetop platforms, cross suspended walkways and hanging bridges, or rent an ATV to explore the jungle floor. Be as extreme as you want to be under the constant care and supervision of highly qualified guides.
Book Puerto Vallarta Zipline + ATV Excursion
4. Back Country Off-Road Adventure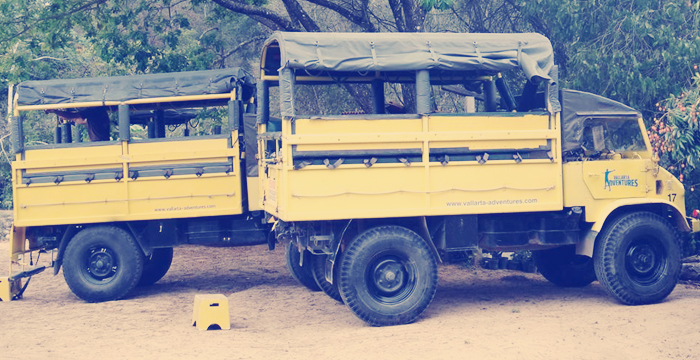 If you're craving an adventure that's a little safer, head off the beaten path and onto a bumpy one, and discover a part of West Coast Mexico most people don't even know exists. Spend the day on a guided tour exploring the breathtaking Western Mexican outback in a Mercedes-Benz all-terrain vehicle, where you'll drive through mountain streams and forgotten villages as you make your way to the heart of the Sierra. From there, your expert guide will take you on a 45-minute educational nature walk before you take in the expansive virgin Pacific coastline and enjoy an al fresco lunch.No matter your experience, or comfort level, take in one of these adventures for a heart-thumping vacation you won't soon forget.
Book Puerto Vallarta Off-Road Adventure
---
Ready to Book Your Getaway?
AMA travel agents have explored Puerto Vallarta first hand. We'll find the perfect vacation package for you and show you the best things to see and do. Reach out to us online, phone 1-844-1522, or visit your nearest AMA centre.
Explore Puerto Vallarta Vacations