All-Inclusive Vacations for Families: What to Know before You Book
David Little
July 28, 2017
Can a family getaway be fun, easy, and affordable? Yes! Especially when it's an all-inclusive vacation package.
Popular sun destinations like Riviera Maya, Varadero, and Punta Cana have resorts designed just for families. That means kid-friendly pools, spacious rooms, and special amenities that make all the difference (babysitting services, teen clubs, and more).
First time considering an all-inclusive vacation? Let's get started. Explore below to find out why it's a great fit for your family. And then learn how to choose the right all-inclusive package based on 10 key tips.
Why Your Family Will Love an All-Inclusive Vacation
---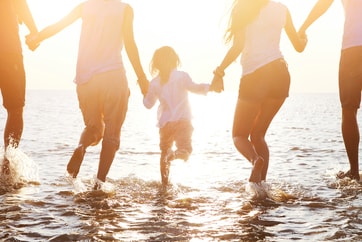 Make Memories for a Lifetime
Busy families juggle a lot: school, work, activities, and chores. An all-inclusive vacation allows you to drop everything, visit a sunny locale, take a breather, and have fun.
Particularly for large or extended families (grandparents, cousins, aunts, and uncles), all-inclusive resorts provide an ideal venue for re-connecting and making precious memories together.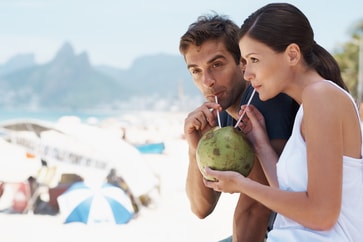 It's an Awesome Value
For one price, all-inclusive packages include just about everything you need to have an unforgettable vacation:
Roundtrip flights to a sun destination (Mexico, Cuba, and Dominican Republic are among the most popular for Albertans)
Transportation from the airport to your resort (and back)
Hotel accommodations
Food and beverages
Activities and events at the resort
Booking a comparable beach vacation with everything included above would cost hundreds of dollars more.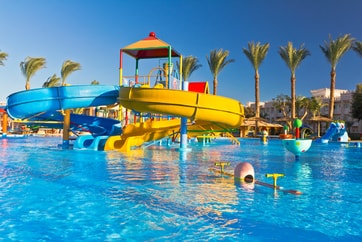 There's Something for Everyone
From toddlers to teens, family-friendly all-inclusive resorts have so much going on for all ages and interests:
Does your 10-year old love waterslides? Head to the water park.
Want to put together a beach volleyball match? Most resorts have free sports equipment to borrow.
Do you and your partner want a relaxing night listening to live music? Many resorts have babysitting services on site.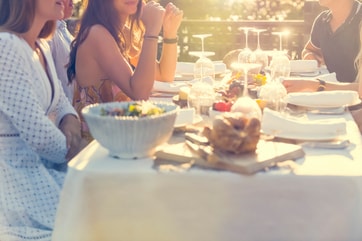 Forget about Cooking
The dinner table is where families come together. Instead of wondering what you're going to fix for supper (and who's going to do the dishes), all-inclusive resorts have buffets and restaurants for all tastes, including picky eaters or those with allergies—and you don't have to dig into your wallet every time someone wants a snack.
Best of all: Even if your family separated for a few hours to do different activities, everyone can still meet at dinnertime and share what they did that day.
Can Do as Little or as Much as You Want
All-inclusive vacations give you a week (or more) that's completely yours. Resorts are set up so that it's easy to explore from sun-up to sun-down one day—and then chill out and relax the next.
Feeling adventurous? Book an excursion that takes you ziplining over the jungle. Want to plow through a few novels? Grab yourself a cabana and spend the day catching up on reading.
10 Things to Look for When Booking an All-Inclusive Vacation
---
Ready to plan an all-inclusive vacation for the family? Before you head online and click "Book," here's what you should keep in mind to ensure your trip checks the right boxes.
Destination and interests. Where you should go depends on what you want to get out of your vacation. Consider nearby activities, attractions, or cities that interest you.
Budget. Do extra amenities, like spas and yoga lessons, make all the difference for you? Then you'll want to book a 4.5- or 5-star resort. But if sun and sand is all you need, a 3.5 or 4-star resort will be more affordable.
Flight time. Is the flight non-stop? Younger children might not have the patience to handle multiple stopovers. Thankfully, many AMA Travel flight partners, like WestJet and Transat, have non-stop flights (sometimes daily) from Edmonton (YEG) and Calgary (YYC) to popular sun destinations.
Distance to airport. Do a quick Google search to see how long it takes to drive from the airport to your resort. Some resorts are within 10 minutes of the airport. While others might need a 2+ hour commute.
Family member ages. How old are the kids in your family? You'll want to check to see that the resort you're interested in has plenty of pools/water activities for younger kids, or perhaps teen clubs or organized sports for older children.
Room types. This depends on the size of your group. A family of four can manage fine in a single room. But a large family group will want to book with a resort that features connecting rooms or suites.
Dining options. Do you and your family love sampling world cuisine? Choose a resort with multiple restaurant options on site.
Adult attractions. If you're travelling with grown-up children, you'll want to choose a resort with more adult-friendly activities, like water sports and nightly entertainment.
Size of resort. Want a quick stroll to your room from the buffet? Don't need three pools? Select a smaller resort.
Deals for kids. AMA Travel partners, like WestJet, Transat, and Air Canada Vacations, regularly have limited-time offers with savings for both kids and adults. Talk to your AMA travel agent for more details.
---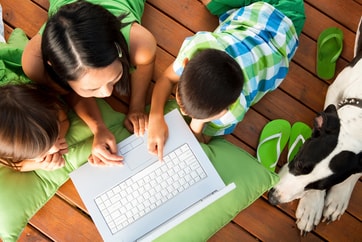 Get Help Making the Right Trip Decision
Overwhelmed by vacation options? Let us do the heavy lifting for you. AMA's Alberta-based travel experts have firsthand experience and will recommend the ideal all-inclusive resort for your family.
Reach out to an AMA travel agent at 1-844-771-1522 or visit your local AMA centre.
More Vacation Resources
Did you know? Book your vacation package online with AMA Travel, and you're guaranteed the lowest price anywhere. Learn more about our Best Price Guarantee.
No matter where you travel, make sure your family stays protected with AMA travel medical insurance. AMA members save 10%!
Cruises are another smart option for families who want to experience the world together. Explore the latest ocean cruise and river cruise offers. AMA members get exclusive benefits and extras!