All the Reasons to Visit San Francisco
Amazing architecture; accessible beaches, woodlands, desert, and mountains; a rich music history; tech giants; and a relaxed attitude. All of these factors make San Francisco a must-visit, whether you go in the festival-filled summer, or you need an escape from Alberta's cold winter (and having non-stop flights with Air Canada doesn't hurt either).
Here are some of San Francisco's notable and niche sites to see on a quick trip south of the border.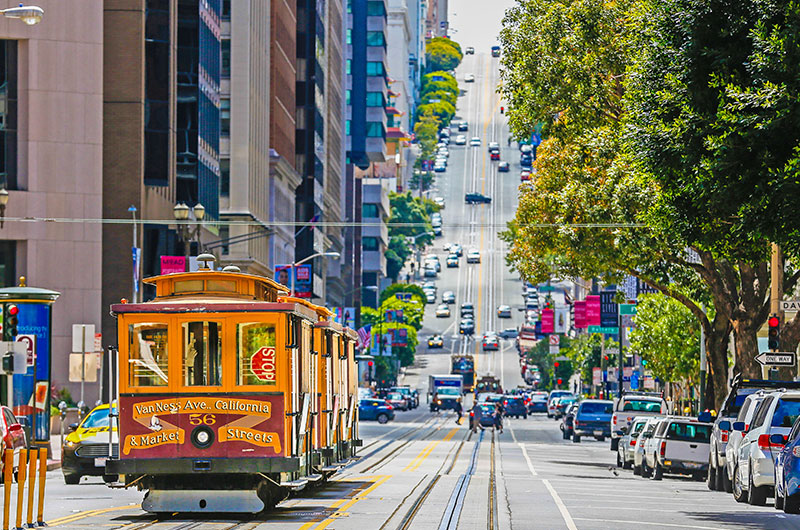 The classics
Of course, you don't want to overlook the classics: ride the classic cable trolley line, the Golden Gate Bridge remains an architectural marvel since it was originally built in 1937, a tour of Alcatraz uncovers a scintillating history of horrifying crimes, daring escapes, and what it was like to live on the Rock (but make sure to book early, as they can be booked ahead by three months).
Incredible Architecture
For those who are into architecture beyond the Painted Ladies of Full House fame (note: the real house that was featured in the show is actually located a few blocks up at 1709 Broderick Street), San Francisco's buildings are the city's standing history. Check out the beautiful site of the Panama Pacific International Exposition, the 1980s-inspired beach houses along the coast line, and the pagoda-like Sing Chong and Sing Fat buildings constructed by Chinese migrant workers in the early years of the city.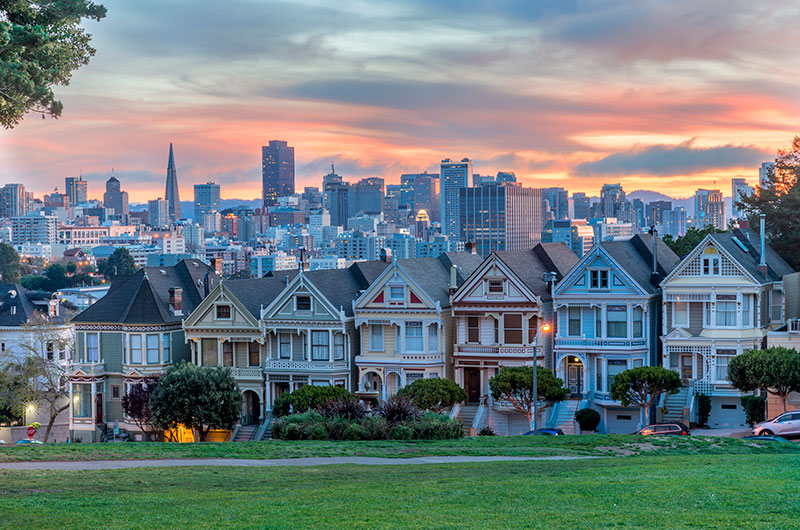 Tech Giant Head Offices
For those who worship their iPhone, a pilgrimage to San Francisco will be most enlightening. The head offices of Apple, Google, and Facebook are architectural marvels themselves, but you can also bask in the glory of Star Wars' Lucasfilm Animation, Pixar Animation Studios, Sega's American head office, and other tech and video game giants.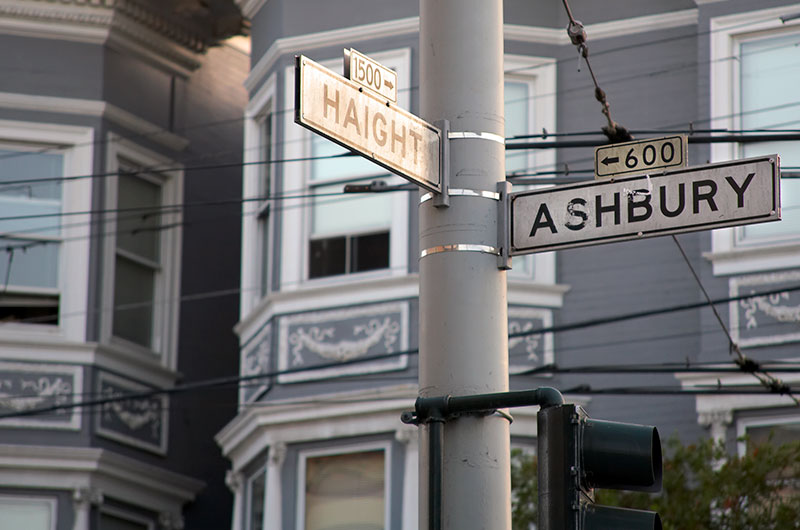 Haight and Castro districts
If you're a hippie at heart, you need to visit the Haight district, known to have ben a hotbed for the hippie counterculture that began in the 1960s and reached its peak in the 1970s. The best of Hunter S. Thompson's generation of ideals and music found their place on its avenues, which affected the businesses and architecture of the area to this day.
The Castro district is broadly known as the first openly gay district within an American city. It remains a symbol of the LGBT community, being the home to such figures as activist Harvey Milk and the GLBT Historical Museum.
San Francisco Zoo
The San Francisco Zoo is known for having a broad family of animals from around the world. Red pandas, grizzlies, penguins, wolverines, chimps, sea lions, mandrills, wolves, insects, hippos and more call the zoo their home, and you can learn about every genus from exhibits, short films, or the animals themselves while at the park.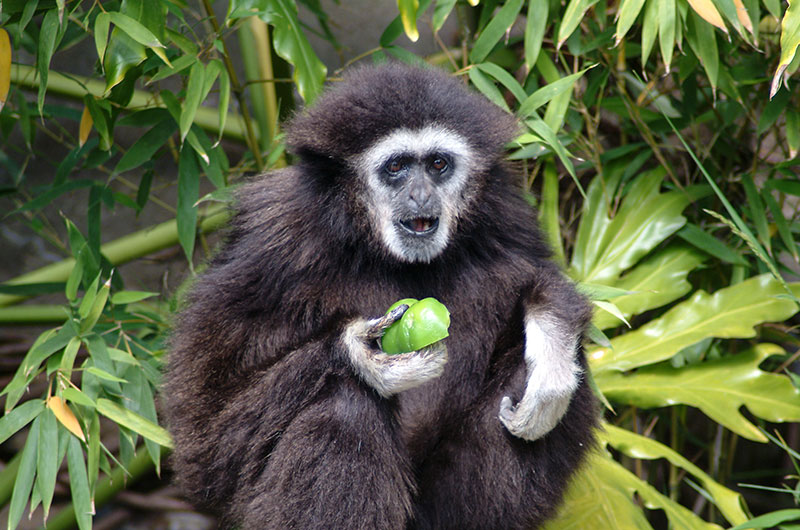 Amazing music history
If you're a fan of 1960s and 1970s rock 'n' roll, then you can stroll the same streets as Jefferson Airplane, the Grateful Dead, Holding Company, Janis Joplin, and the Doobie Brothers, who worked their way to fame on the streets of San Fran. If you enjoy jazz, hit a club that featured greats such as Bill Perkins, Scott LaFaro, Vince Guaraldi, and Paul Desmond. And if soul is your bag, Blood, Sweat & Tears, Chicago, and Sly & the Family Stone also got their groove from the city's vibe. And many of the clubs they cut their teeth in still stand!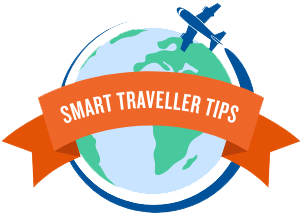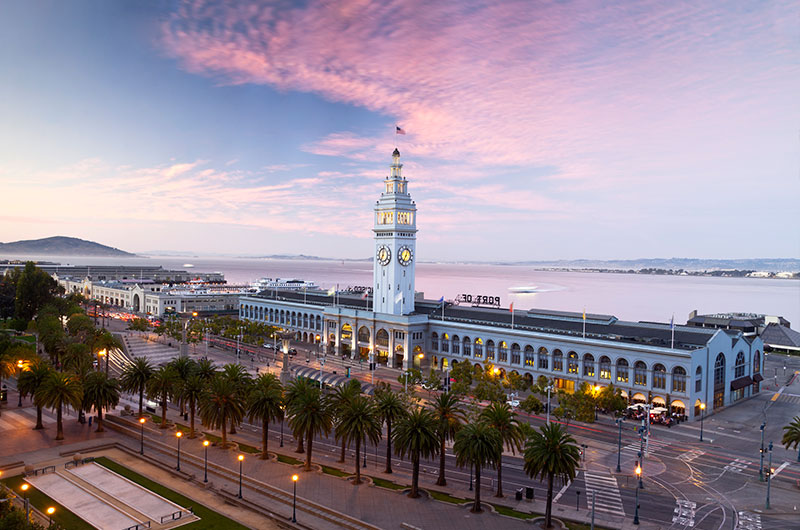 Fisherman's Wharf
The Fisherman's Wharf is a hotbed of sea lions, seafood, and sea events of all sorts. Bike, bus, Segway, and seaplane tours all start from the wharf, a Madame Tussauds wax museum lets you get up close to the stars, and you can't forget to visit Pier 39 for a menagerie of fine dining, shopping, and street performers, along with a stop at the incredible Aquarium of the Bay, and an outdoor movie.
San Francisco Giants
Established in San Francisco in 1958, making it one of the longest running baseball franchises in the country, the Giants have won the most games of any team in the United States. A visit wouldn't be complete without a ticket to a game, where you can see them fight to keep that title, and enjoy some garlic fries from the bleachers.
Air Canada is the Only Way to Fly Directly to San Francisco
If you're thinking of taking a trip to San Francisco, there are a number of reasons why Air Canada is the way to get there.
Air Canada just started its direct-flight service to San Francisco in May 2018
Direct flights means it only takes 2.5 hours from Calgary and a little under 3 hours from Edmonton. That's less than the time it takes to drive between the two cities
Air Canada offers true business class, which includes premium spirits, a personal touch screen television, guaranteed window or aisle seat, and dedicated washroom
San Francisco is also a major hub destination for flights travelling across the Pacific. So book your flights and hotels online with AMA Travel, or if you require extra assistance, book an appointment with one of our travel agents online or over the phone at 1-844-771-1522. Your next trip awaits!