How to Avoid Destination Wedding Disasters
Caleb Caswell
Jan 16, 2018
Planning a destination wedding is complicated. You have to make certain that everyone has accomodations, find the right decor, ensure the dress arrives in one piece, and so much more. Not everything is going to go smoothly all the time. Over the years, we've handled our share of unexpected planning challenges, and know how to make sure mishaps like these don't mar your dream day.
---
Uninvited Guests
This happens all the time. You book a resort, find the perfect beach and envision everything that'll make it special: the guests, the chairs, the tide... but maybe not the topless woman snapping pics of the ceremony.
How to Avoid It
AMA Travel specialists know the resorts within a given region, and which have public or private beaches. Private locales can be more expensive, but it might be worth it to avoid having a hairy guy in a Speedo in your photos.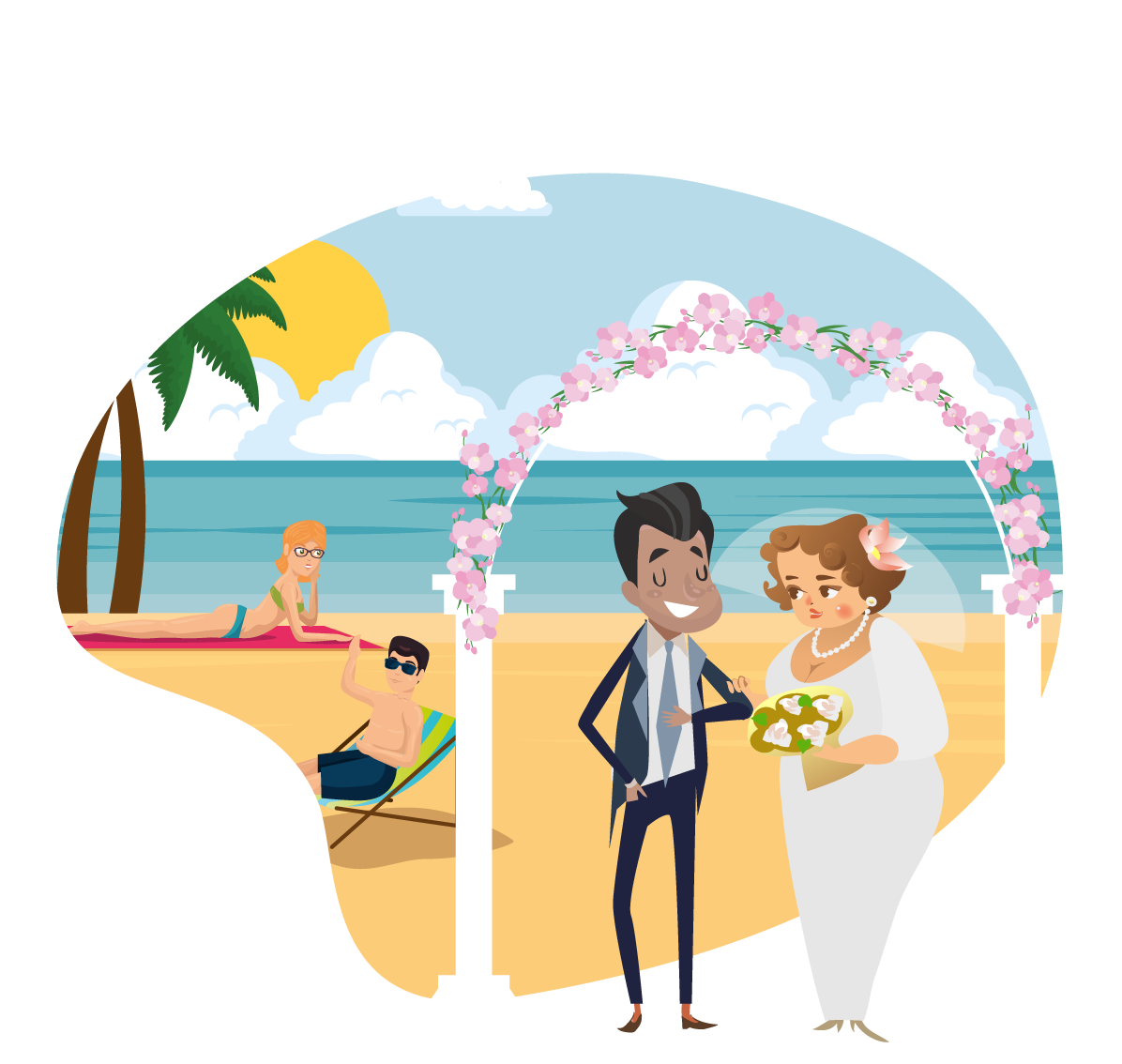 ---
Illegal Arrangements
You walk down the aisle, kiss, and then sign the papers. But your wedding isn't legal because you were only in the country for two days, you needed to be wearing two left shoes on a Thursday, or because of some other rule you didn't even know existed.
How to Avoid It
AMA wedding experts are real legal beagles when it comes to making sure your nuptials are by the book. Whether it's the amount of time you have to be in the country prior to the wedding, submitting a blood test, or completing the right paperwork in the right language, we know the specifics.
---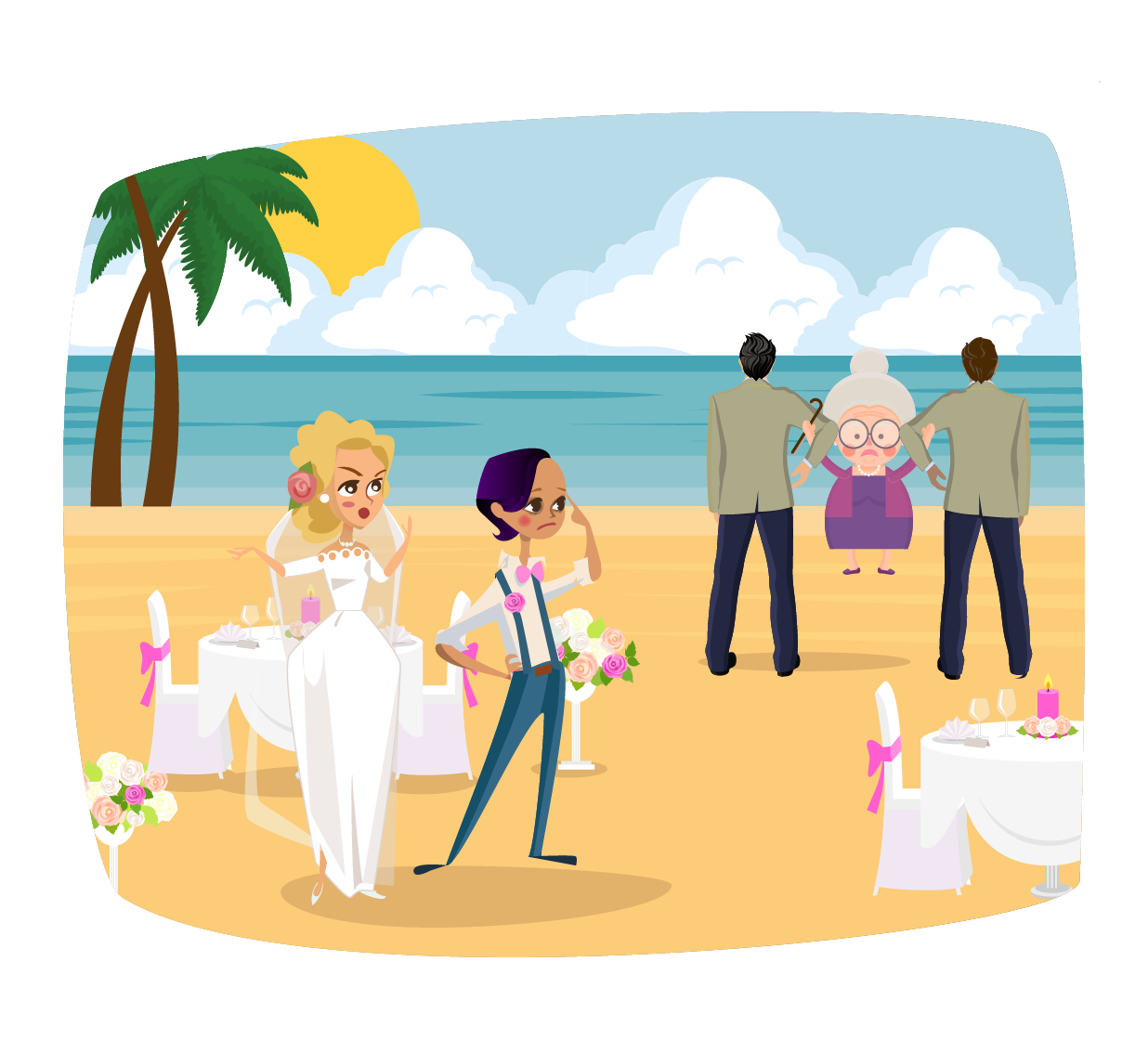 Grandma's Shown the Door
You're eating dinner. The music is lovely. The lights are dimming. Then two security guards come in and escort granny off the premises: Her resort day-pass expired at 6 p.m.
How to Avoid It
When an AMA specialist helps plan your wedding, they try to keep everyone with the same travel plans at the same resort, so you don't need to fuss with day passes. But, if a guest is really intrested in staying off-site, we can pick the most suitable pass for them.
---
The Resort Reneges
Yes, it can happen. Maybe a pipe bursts at the reception venue, or the beach you booked is washed away by a tidal wave. Whatever the reason, we've seen resorts cancel bookings with as little as a month's notice. Not much time to reschedule an entire wedding, but our specialists have done it!
How to Avoid It
There's not much you can do to prevent an unexpected problem at your destination. But you can protect yourself by working with AMA's experts. We'll handle the heavy lifting to help find you a new venue and make sure your guests are properly re-booked, so you can focus on the big day ahead.
---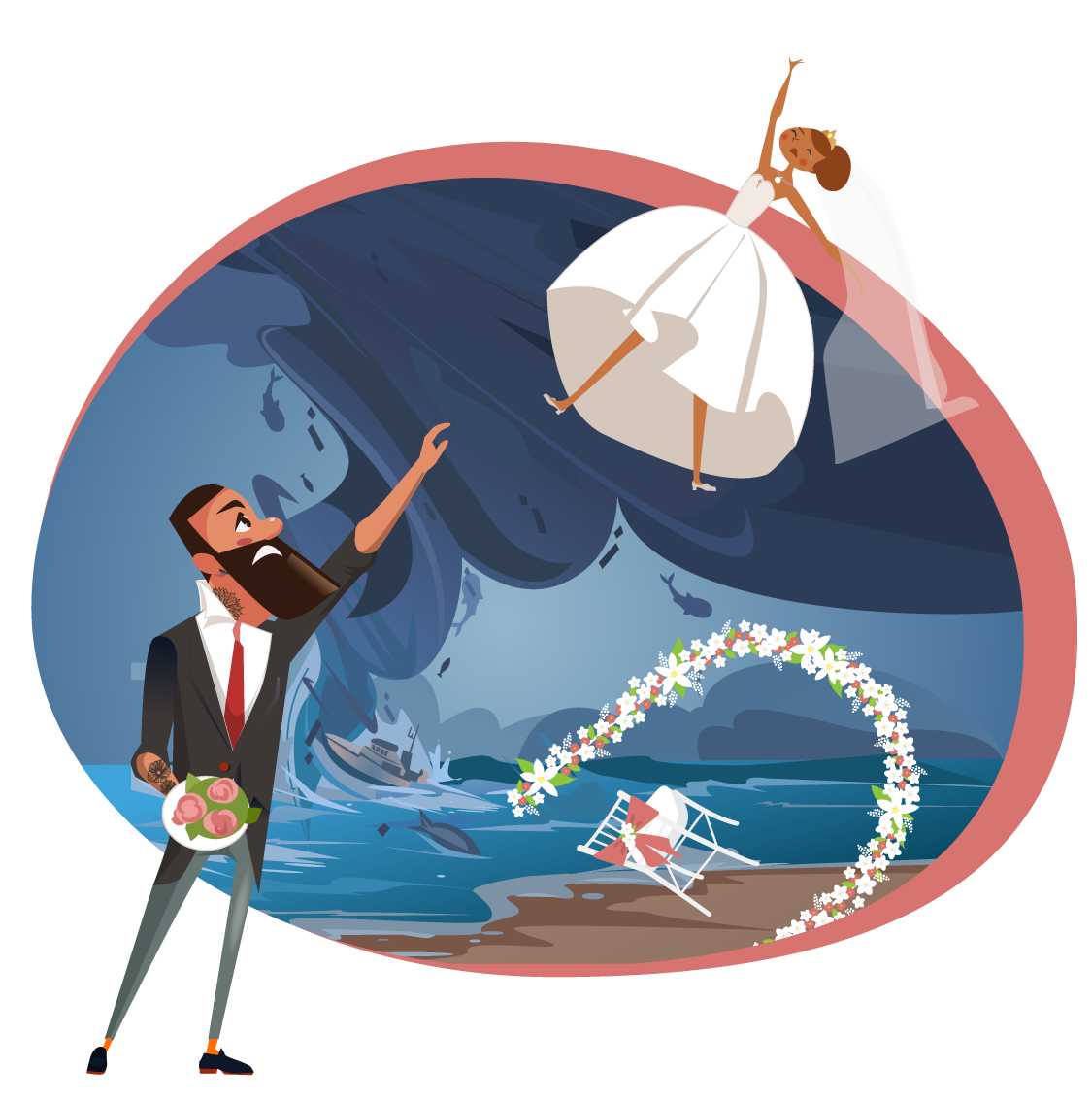 Hurricane Headaches
Couples researching Caribbean wedding spots will find whole months with significantly lower prices. That's because hurricane season impacts the region in mid to late fall. These are among the most popular times for Alberta couples to get hitched on the beach, but their weddings run a greater risk of being washed out.
How to Avoid It
Consider booking outside of the highest-risk months. Of course, it's hard to predict the weather (especially when looking a year or two into the future): If you want an outdoor event, ensure you arrange for a backup indoor location in case of a surprise storm.
---
Are you planning your destination wedding? Learn more about how AMA can help you avoid disaster and all the ways we can make your perfect day away everything you imagined it could be.