Been There, Loved That: Adventures by Disney Tour of San Francisco
Our travel agents receive routine training to make sure our members are getting the best advice possible. We frequently send our travel agents on FAM (familiarization) trips so they can let you know exactly what to expect on your trip. When they return, we collect all their stories into "Been There, Loved That," articles that we can share with you!
Adventures by Disney: Tour of San Francisco
Counsellors: Shawnda Beaudoin
Where: San Francisco
Travel Style: Escorted Trip
Length: 4 Days
Countries visited: USA
Cities visited: San Francisco
Pace: Busy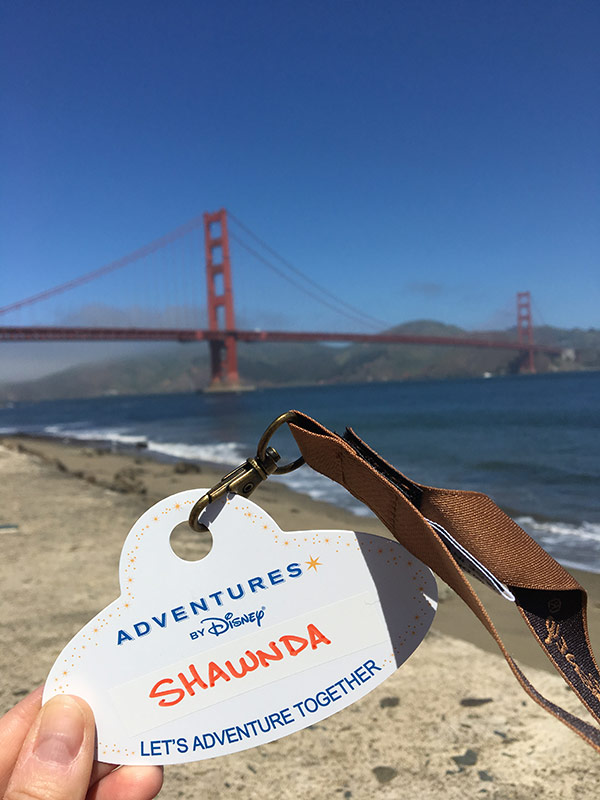 San Francisco is an amazing city to explore, and Disney makes it all the more magical. If you want a family-friendly trip where everything's thought out before you hit the ground, Adventures by Disney is the way to go. Your transportation, accommodations, and entertainment are all looked after, no matter the destination.
Our travel agent Shawnda from AMA Travel was the lone Canadian travel agent invited by Adventures by Disney to experience this trip, and she filled us in on what an Adventure's by Disney tour is all about.
Some of the highlights include:
A two-hour bike tour, with scenic stops along the bay
A trip to the Disney Family museum
A photo-op stop at Lucasfilm to see some of your favourite Star Wars characters
Stopping at amazingly entertaining restaurants
The Disney Magic of San Francisco
The full tour takes you from San Francisco to the Napa Valley for a vineyard excursion, then a visit to the city of Sausalito. Our travel agent got to experience the San Francisco portion, which was worth it just on its own!
You primarily travel San Francisco by coach, but you can opt to include a two-hour guided bike tour to get a closer look at the city's bay area. This gives you a close look at the sights and smells of Fisherman's Wharf, historic Fort Mason (a former US military post that now serves as a museum, art gallery, and even hosts an improv theatre and restaurants), the refurbished urban park Crissy Field, and down along the beach until you reach just below the Golden Gate Bridge – which makes for a great photo opportunity.
Of course, after a big trip like that you'll be hungry. Disney makes sure to include amazing restaurants, such as the M.Y. China restaurant, known for their impressive noodle-making displays that have the chefs whipping dough around like something from Cirque du Soleil! If you have kids who get bored during supper, they definitely won't here.
But where the Disney magic really comes in are the unique experiences throughout the tour. A private tour of the Disney Family museum offered plenty of time to learn about Walt, and the Lucasfilm's headquarters had loads of great movie memorabilia scattered around the grounds.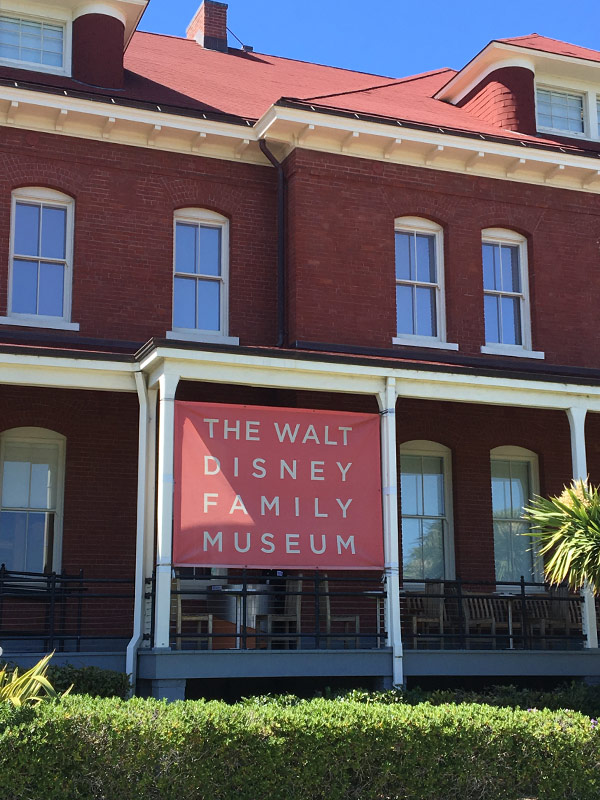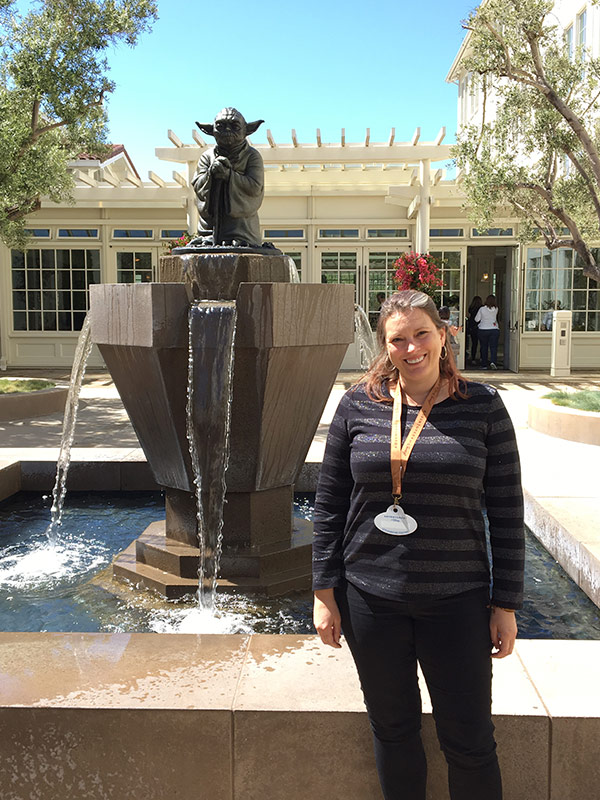 Destinations
Disney Family museum – if you want to learn more about the man behind the magic, the Walt Disney museum houses galleries of his early work, puts on animation exhibitions from films throughout the Disney collection, and even hosts classes for kids to learn about art and animation.
Photo stop at Lucasfilm and the Letterman Digital Arts Center – The headquarters of Lucasfilm, this 23-acre campus features numerous Star Wars characters sprinkled throughout the architecture – including the famous Yoda fountain – and statues that capture San Fran's cinema history.
Fisherman's Wharf – No family trip to San Francisco would be complete without a trip down to Fisherman's Wharf. See the sea lions sunning themselves on the dock at Pier 39, eat some incredibly fresh seafood, go on amusement park rides, board a tour to Alcatraz, and more. Learn about San Francisco's dark history at The San Francisco Dungeon, which features actors helping you relive gold-rush era ne'er-do-wells, see the National Liberty Ship memorial, and just take in the sea air.
Tips, Tricks, And What You Should Know
Pre-book tickets to Alcatraz if you are wanting to tour the island – the tickets can be booked up months in advance
Bring a rain jacket and a warm sweater, because despite being a coastal city, San Francisco's weather isn't as warm and sunny as you might expect
Don't worry about bringing a day bag when you're going out on the Disney tour. Disney provides one and it's filled with all the essentials
Be hungry! The Disney tour takes you to some amazing restaurants, and you'll want to eat as much as possible
Want to Know More About Adventures by Disney?
If you want to see more of the world through the eyes of Disney, go on an Adventures by Disney Tour! They offer incredible family vacations and can show you an amazing world. Just contact one of AMA Travel's Disney specialists, and they'll find the perfect once in a lifetime vacation for you.