Been There, Loved That: Delta Air Line's Flights to Seattle
Our travel agents receive extensive training to make sure our members are getting the best advice possible. We frequently send our travel agents on FAM (familiarization) trips so they can let you know exactly what to expect on your trip. When they return, we collect all their stories into "Been There, Loved That," articles that we can share with you!
Delta Flights: Spacious and Smooth
Counsellors: Christa Thomas, Laureen Aliberti, Kristy Richardson, Shannon Goodman, Shabana Ali, Shauna Dube, Christina Peterson, Chris Hurley, Vanessa Verstraete, Jennifer Brownlee, Cassandra Hurtig
Where: Round trip from Calgary to Seattle
Travel Style: Flight – Economy one way, Comfort Seating on the return
Countries visited: USA
Cities visited: Seattle and Victoria
Pace: Comfortable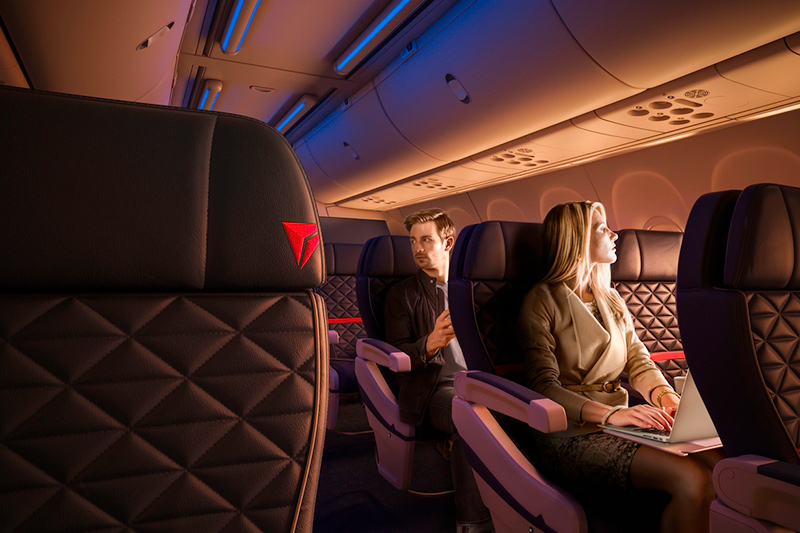 The Delta Experience
Delta invited several of our travel agents aboard their flights to show Canadian passengers just how smooth and comfortable a Delta flight can be.
From the start, everything went to plan. "The boarding experience was very smooth," says agent Vanessa Verstraete. "It was also quite quick, and having worked in the airline industry before, I was impressed how quickly they got us all boarded onto the plane."
The plane itself was clean and spacious, and their leather seats are easy to nap in. In Comfort class, there are only two seats per row, meaning that you never have to worry about being in the middle, and even the economy class provided ample leg room.
And the service! Each agent in attendance raved about the kind, energetic, and efficient service they received throughout the flight, whether it was requiring help with their luggage, or needing a new seat.
The Fly Delta App
Take all of the worries associated with flying (getting to the right terminal, losing your luggage, finding the right gate) and leave them at the terminal. When you download the Fly Delta App, you have access to:
Maps of your airport so you know where to go
A homescreen populated with your mobile boarding pass, flight status, and gate information
Upgrade or change seats while you're on the move
Track your checked luggage so you know where it is at all time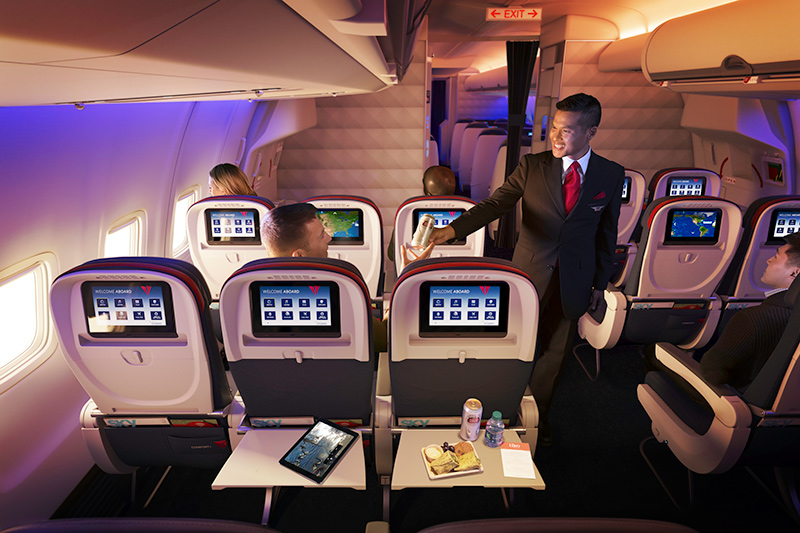 So what did you watch?
Onboard entertainment is also smoother than ever. After downloading the Gogo entertainment app (and no worries if you forget to download it while in the airport – Delta airplanes have WiFi), you'll have access to Delta Studio Streaming. This gives you access to over 300 movies (depending on location), along with HBO, Showtime, podcasts, and television channels to watch on your phone, laptop, or tablet device. And don't worry about being low on battery before the flight, because you can plug it into the seat in front of you.
Delta Sky Club
Have a transfer and need a meal, shower, or place to work? "Experiencing the Delta lounge is something I will definitely recommend to my clients," says agent Shauna Dube. If you're travelling business or first class, or if you have a Delta Sky Club lounge membership, you have access to the high-life. The lounge gets you:
Flight assistance the moment you need it
An expansive menu filled with breakfast and dinner options, bar shareables, salads, and more
A fully stocked bar
Complimentary Wi-Fi
Showers
and even workstations and meeting rooms when you need to get that report through the door
Find the flight of your dreams
Need to get away on a flight that's comfortable, where the service makes you regret that the flight is over? Contact your local AMA travel agent online, call us at 1-844-771-1522 and book a flight with Delta Air Lines.