Where to Go (and Where to Stay) on Your Canada 150 Adventure
David Little
May 18, 2017
Happy 150th birthday, Canada!
Of course, the history of this massive land and its people is much, much older. But our sesquicentennial makes for a convenient time to step back and appreciate the amazing spots right in our big backyard.
It also helps that free entry to Canada National Parks in 2017 is encouraging more Albertans to get out explore more of Canada's natural beauty.
So if you're looking for trip inspiration to amazing places from coast to coast (alternatives, namely, to well-known spots like Banff, Vancouver, and Montreal), then this is your guide to 11 destinations across Canada worth planning a trip for.
NOTE: All hotels below qualify for AMA Travel's Best Price Guarantee. If you happen to find a lower rate elsewhere online, we'll match it (and give you $25 Reward dollars)—guaranteed.
1. Vernon, B.C.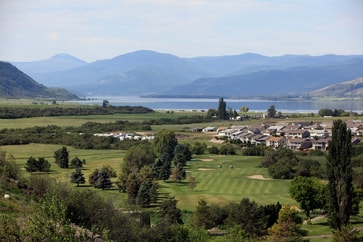 Go if you love... sunshine, golf, wine, spas
Everyone enjoys the Okanagan. Trouble is, everyone enjoys the Okanagan. Thankfully, you can sidestep the crowds in bustling Kelowna and Penticton and plan a visit to nearby Vernon instead.
There are two sides to Vernon. In the winter, locals head to the mountains for skiing or snowboarding at Silver Star Resort. And once summer rolls around, it's all about relaxation and lake life. That means sunbathing on nearby Kin Beach, taking a tour of the region's countless wineries, and hitting the links at one of many world-class golf courses.
Recommended hotels:
2. Revelstoke, B.C.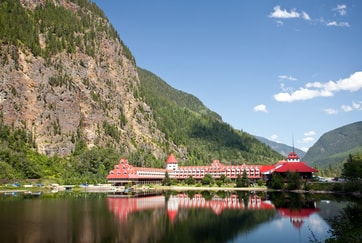 Go if you love... family fun, thrill seeking, rail history
Mountains on the mind? Revelstoke should be high on your list.
Founded in the 1880s when the CPR was rolling through on their way west, today Revelstoke is a mecca for skiers and snowboarders. Come summertime Revelstoke shows off its adventurous side: abundant wildlife, mountain biking trails, standup paddle boarding on Lake Revelstoke. Families with kids: Don't miss a visit to visit the Enchanted Forest and SkyTrek Adventure Park.
Recommended hotels:
3. Drumheller, Alberta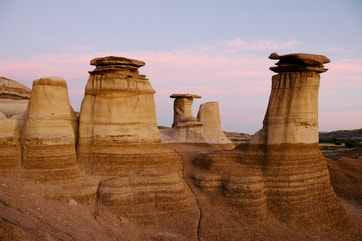 Go if you love... dinosaurs, hoodoos, hiking
On your way to Drumheller you'll notice something striking: wheat fields and grass give way to canyons and striped rock formations. Welcome to the Canadian Badlands.
The number one reason to visit Drumheller is the Royal Tyrrell Museum, which is home to one of the world's largest displays of dinosaur bones and other fossils. Back outdoors, take a drive over to Wayne for close look at a ghost town. And then go stretch your legs on a hike through the hoodoos in the Hoodoo Recreation area off Highway 10.
Recommended hotels:
4. Peace River, Alberta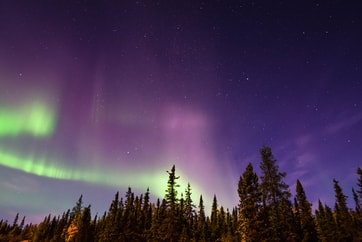 Go if you love... canoeing, fishing, tranquillity
Need to get away from it all and reconnect with nature? Peace River is a 4.5-hour drive from Edmonton and the untouched gem of northern Alberta.
The County of Northern Lights (little light pollution makes aurora borealis a common sight at night) is chock full of unspoilt countryside. Wake up early and go fishing for Northern Pike on Whitemud River. Plan a picnic beside Figure Eight Lake. Or go boating on Sulphur Lake. Most importantly: there's no rush out here.
Recommended hotels:
5. Battleford & North Battleford, Saskatchewan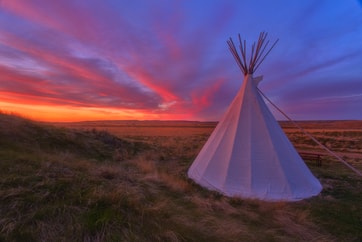 Go if you love... farming, RCMP, and indigenous history
Known by locals as "The Battlefords," these two settlements are some of the oldest communities in Saskatchewan.
Linked by bridge over the North Saskatchewan, the south side contains the Fort Battleford National Historic Site. Learn about the complicated relationship settlers, police, and First Nations groups had in trying to maintain peace in hardscrabble times. Architecture fans will get a kick out of viewing all the different buildings (some dating back to 1875), like the Town Hall and Opera House, Windsor Hotel, and Original CNR Railway Station.
Recommended hotels:
6: Winnipeg, Manitoba
Go if you love... museums, architecture, fringe theatre
Going to Winnipeg? Yes, you should. When railways were king, the 'Peg was (and still is) Canada's Chicago: gateway to the West and vital cultural centre.
Take a walk through North America's most extensive and well-preserved early 20th century buildings in the Exchange District. You also can't miss a tour of the Royal Canadian Mint and then a visit to the eye-catching and ambitious Canadian Museum for Human Rights. Arriving mid to late July? The Winnipeg Fringe Festival is one of the world's best.
Recommended hotels:
7. Stratford, Ontario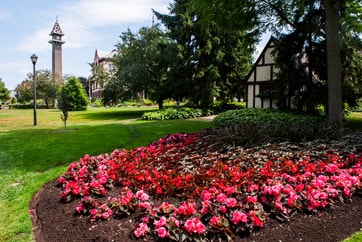 Go if you love... Shakespeare, good food, country towns
Billed as "Canada's Premier Arts Town," and for good reason. Every year from May to October, the Stratford Theatre Festival takes over this picturesque city on the Avon River.
Shakespeare not your thing? Enjoy too much of a good thing by picking up a $25 pass to sample the finest chocolates at stores along Stratford's Chocolate Trail. Really, you'll enjoy everywhere you go in Stratford. There's an English elegance to its charming boulevards and parks.
Recommended hotels:
8. Kingston, Ontario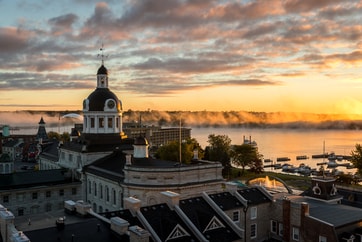 Go if you love... Victorian buildings, sailing, gardens
Kingston is a smart place to visit—and not just because it was named one of top seven most intelligent communities in the world by the Intelligent Community Forum.
The "Limestone City" was Canada's first capital, and is located right between Toronto and Montreal, making it a great pit stop. Kingston is also the ideal departure point to explore the Thousand Islands, an archipelago of gorgeous islands, many of which contain amazing castles and mansions you can sail to.
Recommended hotels:
9. Wakefield, Quebec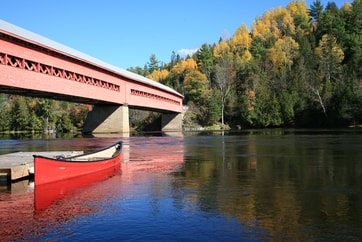 Go if you love… eclectic dining, live music, rafting
Charming can't begin to describe Wakefield, a bilingual village nestled on the western shore of the Gatineau River.
Foodies will be amazed at the variety restaurants, pubs, and cafes serving fresh, locally sourced ingredients. Traditional Quebecois food, Asian fusion, gourmet pizza—you name it. Want to try white-water rafting? Companies like Wilderness Tours offer rafting day trips for all skill levels. Wakefield also makes for a great day trip from Ottawa as it's only a 25-minute drive away.
Recommended hotel:
10. Cape Breton Island, Nova Scotia
Go if you love… scenic drives, hiking, Celtic culture
Connected to the mainland by a stone causeway, Cape Breton Island is Nova Scotia's historical and natural jewel.
Picture yourself driving along a twisty Cabot Trail carved into cliffs overlooking the sparkling sea. Perhaps you just finished a hike on the Skyline Trail. Maybe you're about to go dine on the world's tastiest lobster and snow crab. And tomorrow? Why not kick up your heels at a ceilidh (pronounced kay-lee), a kitchen party with fiddle music, song, and dance.
Recommended hotels:
11. Charlottetown, P.E.I.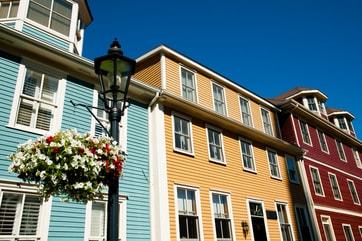 Go if you love… Canada, seafood, Anne of Green Gables
We end our journey in the birthplace of Canadian Confederation, Charlottetown.
Strolling through Charlottetown (Victoria Park's harbour-side boardwalk neighborhoods is a must) is like a 19th century living history. After seeing the exhibitions at Confederation Centre of the Arts, be sure to stop in for some fresh chowder or oysters somewhere in the compact downtown. And if you're an Anne of Green Gables fan (Fanne?), don't miss booking a spot on the Green Gables Shore Tour from Charlottetown.
Recommended hotels:
---
Ready to Explore Canada?
Get in touch with an expert specializing in wherever you want to go. Contact an AMA travel agent by calling 1-844-771-1522 or by visiting your nearest AMA centre.