Canada 150: Why You Need to Plan Your Trip to the Mountains Now
David Little
December 1, 2016
You heard it here first: 2017 is going to be a very busy year in the Rocky Mountains.
That's because the government—to celebrate Canada's 150th anniversary of Confederation—is giving everyone free access to national parks, national historic sites, and national marine conservation areas all across Canada for the entire year. (Keep in mind that you'll still need to have a pass to visit Parks Canada places. See below for more details.)
AMA travel agents anticipate a massive increase of visitors taking advantage of this special occasion. Hotel availability is going to be tight, especially in the summer months.
We suggest that if you're planning a visit to any national park in Alberta and B.C. (or anywhere throughout the country) that you book your hotel stay as soon as possible. You'll avoid missing out on your preferred dates and you'll pay a far lower room rate than if you wait to the last minute.
And thanks to our 90-year relationship with Rocky Mountain hotel partners, members enjoy exclusive low prices on select Alberta hotels.
How to Get Your Free Park Pass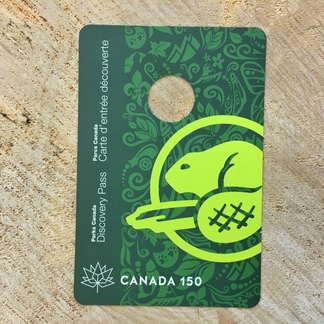 Starting January 2017, there are two ways you can get free entrance to all Parks Canada places:
RECOMMENDED: Visit an AMA centre starting January 2, 2017, and pick up your free park pass hangtag. Drive on through and avoid waiting in line at the gate to any national park across Canada. (Available for members only)
Stop at the park entrance and register for free access to that particular park. (Members and non-members)
NOTE: If you bought your annual Parks Canada Discovery Pass in 2016, it's valid for two full years, expiring on the last day of the month in which you purchased it for 2018. They're available at your local AMA centre and members save up to $10.40 off retail price.
Which Canada National Parks to Visit
Here's a list of Canada's national parks closest for Albertans. Check out the links for destination information, hotel deals, and things to do.
Alberta
British Columbia
Glacier
Kootenay
Mount Revelstoke
Yoho
---
Plan Your Canada 150 Getaway
2017's going to be a great time to explore Canada's parks. Don't miss out on experiencing our national treasures during this historic year.
Alberta & B.C. ski resort tickets
Need help booking your trip to the mountains? Get in touch with an AMA travel agent.