Celebrity All-Inclusive Cruise
Caleb Caswell
December 29, 2017
What's the best part of an all-inclusive stay at a resort? Some would say the sun, others might say the drink packages, but most would probably point out that it's aaallllllllll done for you: from the cooking to the cleaning. All you have to work on is your tan.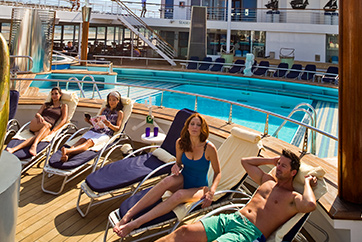 But are there ways to make it better? What about getting to stay on multiple beaches? Ooh, and not having to plan how to get there: not dealing with flights or transfers or what port you need to be on?
With an all-inclusive cruise, you don't have to worry about any of that. And with a Celebrity all-inclusive cruise, you can get excited for so much more. (Never been on a Celebrity Cruise? Learn what they're about here.)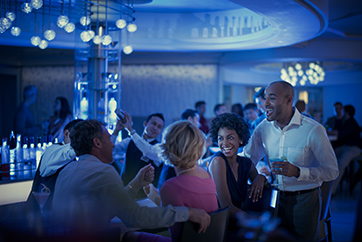 Boarding your flight February 2nd and returning February 11th, you not only get to spend seven nights in the Eastern Caribbean, visiting crystal-clear shores with the finest sand between your toes, but you get all of this as well, and it's all included in the cost, starting at $1999 CAD per person:
All taxes and fees
Nonstop flights from Edmonton
Two pieces of luggage
Free Airport Parking (exclusive through AMA Travel)
A pre and post-night stay in the Florida Marriott
Transfers to your pier
An Unlimited Classic Beverage package
All gratuities onboard the cruise
A pony you can take home (however, you're responsible for all pony transfers)
We're joking about the pony, but that's the only thing you could add to make this trip any more perfect.
Given that there's a single departure and the incredibly low price point, we expect this sale to sell out fast. If you're interested in seeing what "all-inclusive" really means, book an appointment online with an agent today, visit your nearest AMA centre, or call toll free 1-844-771-1522.