AMA Travel Sends Martin family on CISN Christmas Wish to Disneyland
April 6, 2018
This past Christmas, AMA Travel teamed up with CISN Country to surprise a family in need.
Trevor Martin, an Afghanistan veteran, needed to leave the military base he and his family lived on due to an injury that would require him to leave the service. This change put a huge financial burden on the family. When a friend of the family discovered the CISN Country Christmas Wish event, she nominated the Martin's to receive a special Christmas surprise – a trip for five to Disneyland!
Watch the family's reaction to being presented with the trip:
The Martins just returned from their California vacation, and they wanted to report that it was wonderful!
---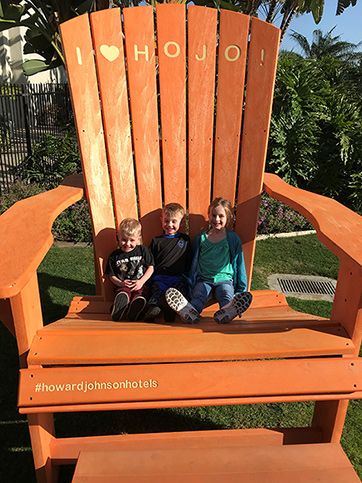 The Magic of Direct Flights
Having to make an international transfer with three children can be a stressful situation. We put the Martins on a direct flight to Los Angeles with WestJet so all they had to do was start getting excited for all the fun waiting for them on the ground. They were met at the airport by Karmel Shuttles who whisked them away to Anaheim to get their holiday started.
Rides by Day, Pool by Night
The Martins were set up just a short walk away from the main gates in the Howard Johnson Anaheim Hotel and Water Playground. With a pirate-themed waterpark, the kids could have just as much fun after they left the park.
Disney Disney Disney!
With so many new films out in theatres, the kids were catching up with their favourite characters: Lightning McQueen from the Cars series, Marvel's newest superhero T'Challa from Black Panther, and many more! The weather was beautiful, the rides were fun, and the Martins knew exactly where to go thanks to their AMA Travel agent, Cassandra Hurtig, who had just returned from a recent Disneyland trip and knew all the newest, must-try attractions.
---
Does your life need some Disney magic?
Contact AMA Travel! We love sprinkling a little fairy dust into our client's lives with trips around the world. Maybe the answer is a river cruise through Europe, a guided tour of Ireland, or an adults-only trip to Disneyland. We'd love to help put some magic in your life with your next sensational, inspirational vacation.