What is a Collision Damage Waiver and do I need to sign one?
When renting a vehicle to take to the mountains, another province, or while you're visiting another country, you may be asked to sign a CDW, or collision damage waiver. This is to insure your car against damage or theft, and in some countries is required if you want to rent a vehicle at all.
In some countries, you're free to take the car without it. But if you get in an accident, you'll be on the hook for the repairs AND the loss of income to the rental company while the car is being fixed. This can come to thousands of dollars at the end of the bill. This makes insurance more attractive, but the cost of insuring the vehicle with some rental companies can double the cost of the rental.
The answer? Get your CDW coverage with AMA.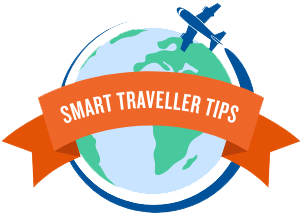 Be a Smart Traveller
What's the best way to pack your belts when you travel? How can you skip the lines at the airport? Visit our Smart Traveller page where we give you all the tips to become a travel master.
AMA's CDW coverage
Most insurance policies are overly complicated. We make our policies – and their benefits – simple:
We only charge $11 per day as opposed to the average rental agency's cost of $30 per day
You're covered in case of accident, fire, and theft, up to $60,000
You don't pay a deductible in the case of a claim
An added bonus is that any claim on this coverage does not affect the insurance premium for your auto insurance plan at home. So if you only rent a car once or twice a year, it makes sense to use AMA's CDW coverage rather than your personal auto insurance. Also, a claim on your CDW policy won't cause an increase the next time you need to sign a CDW.
Keep Safe with Travel Insurance
Want to know how AMA's CDW coverage combines with your plan? Need to know if the country you're travelling to requires it? Contact one of our AMA travel agents and they'll make sure you're safe and covered.