Oceania's Around the World in 180 Days Cruise Returns in 2020
Caleb Caswell
March 9, 2018
Thirty-eight countries.
Four continents.
Sixty-seven UNESCO World Heritage sites.
If you want to see the world, then you just have to consider experiencing it with a cruise. Oceania is opening bookings for its 2020 Around the World sailing, and it's an amazing opportunity for more than just one reason.
---
See as much of the world as possible in one trip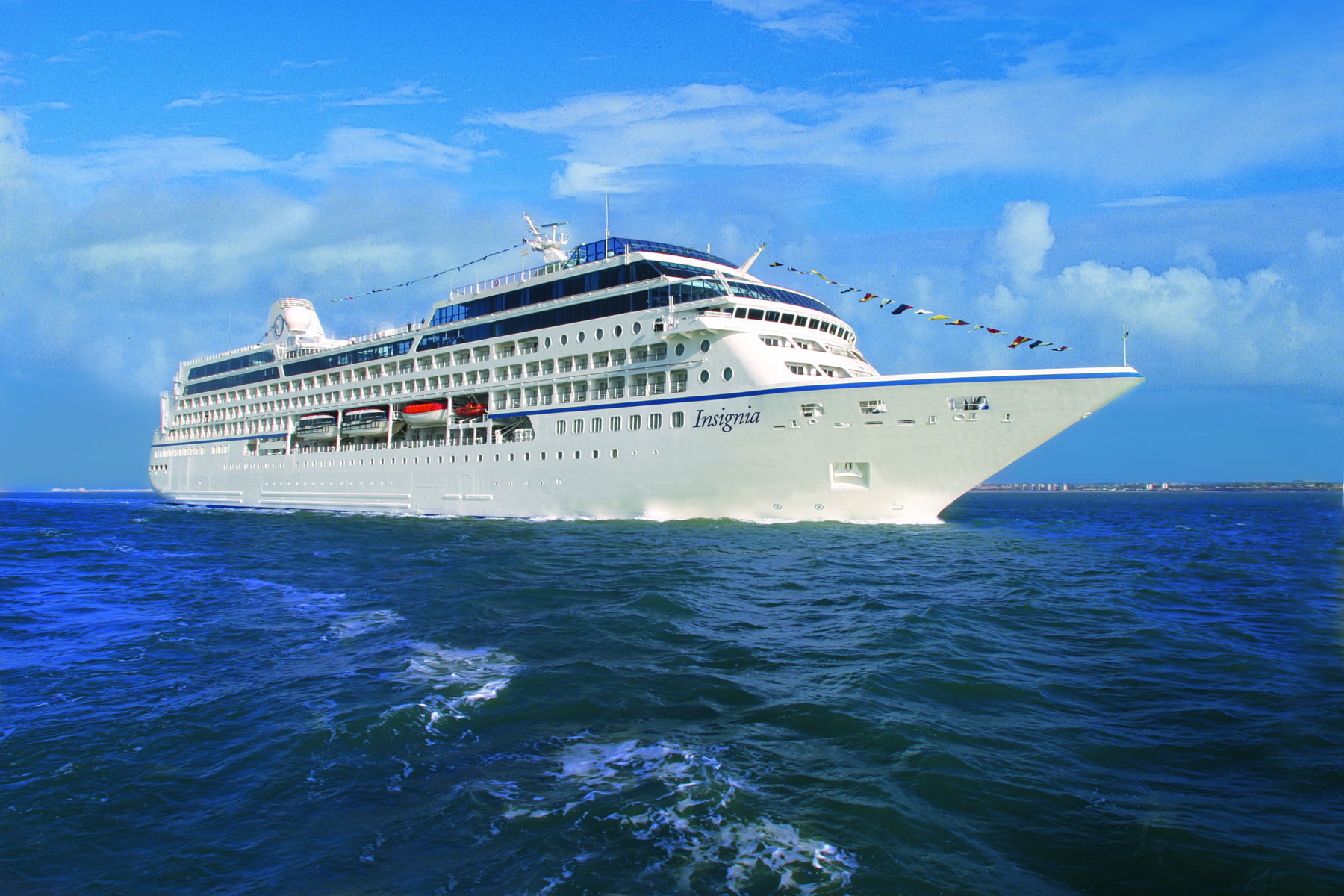 While there's no better way to see the world, don't feel like you have to take it in all in one go: you can purchase segments of this journey if 180 days feels too long, then come back for another when you're ready for more adventure.
---
Embarking in Miami, you'll sail south through the historic Panama Canal to San Francisco. From there, you'll travel south to Central America, visiting California and Mexico along the way.
Once you've crossed the equator, you'll stop in Ecuador, Peru, Chile, then round the Cape Horn to make stops in Argentina and Brazil.
You'll then sail across the southern Atlantic to South Africa, visiting Senegal, Gambia, and Ghana. Next is Asia, where Thailand, Malaysia, Singapore, Vietnam and China will provide some of the most exotic ports imaginable.
Rounding the Eastern coast with visits to Japan and Russia, your ship will cross the Pacific to reach Alaska, then trail down back to America where you'll disembark a much more experienced traveller than before you left.
---
You don't just sail by, you experience them
You can take overland tours to really get into the nitty-gritty of select countries. While in Peru, after staying in a resort and spa in the city of Cusco, you'll take the train through the Andes mountains to the peaks of Machu Picchu to venture through the ancient city.
In Uruguay, you'll stay overnight in the La Baguala Estancia retreat where you'll have the opportunity to speak with locals, try indigenous culinary dishes, and take in the beautiful ranchlands that surround the retreat.
And while visiting China, you'll disembark in Shanghai and land in Xian, after which you'll receive tours of the Great Wall, Tiananmen Square, the Terracotta Warriors.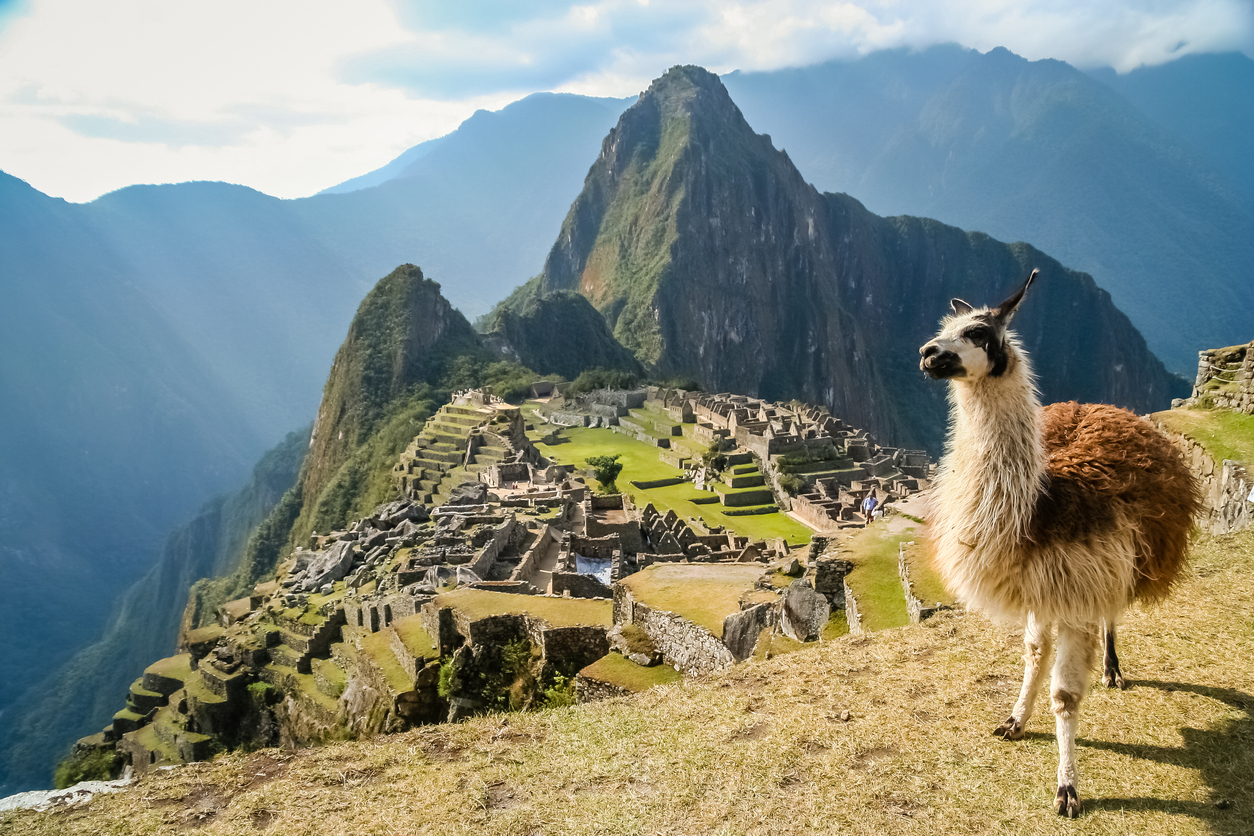 ---
You get to see the world and you only have to unpack your bags once
While you'll be disembarking to 95 ports of call in 38 countries, you don't have to worry about anything other than enjoying yourself. Your luggage is looked after, along with all the cleaning, food, and entertainment.
This way, you really get to immerse yourself in the travel experience. It's a once-in-a-lifetime way to check off all the items on your bucket list, without having to worry about flights, connections, or even making your bed.
---
Download our free Oceania ebook for tips such as top picks for food onboard, a perfect day filled with every Oceania activity, and more!
---
The ship is a destination in itself
When you leave your stateroom (filled with Bulgari amenities, twice-daily maid service, a full-size bathtub and shower, flat screen television with satellite news and more) you'll find you're surrounded by world-class amenities, including:
Six unique eateries, spanning from a café on the terrace to the Italian Toscana, the classic steakhouse-styled Polo Grill, and the Grand Dining Room, with menus inspired by master chef Jacques Pepin that includes items such as steamed Maine lobster on saffron rice, molten cheese souffle, duck à l'orange, and more
Enriching activities, such as learning to paint and sketch in the Artist Loft, selecting a novel from the well-stocked onboard library, and attending lectures given by onboard specialists about your next destination
Have a relaxing day at the Canyon Ranch SpaClub. Keep active in the fitness center, enjoy a yoga class, take a dip in the whirpool hot tubs, sweat it out in the sauna, and learn about your body with a nutrition and lifestyle consultation
Keep yourself entertained with nights at the onboard casino, taking in musical shows, and visiting the sports deck to work on your short golf game or play some shuffleboard
---
It's a once-in-a-lifetime deal
The original cost of the trip was just over $175,000. That's almost $1000 a day. Now, it only costs $53,199, or roughly $300 a day. And that includes flights.
To sweeten the deal, you get to choose between receiving one of these three free options with your cruise:
70 Shore Excursions
Full Beverage Package
$7000 shipboard credits
With the exclusive prestige package, you get a whole world of other services included with your trip:
Free pre-paid gratuities (value of $8200)
Free onboard medical care
Unlimited internet
Laundry services
Exclusive shoreside events
Visa package
Luggage delivery
1-night pre-cruise luxury hotel stay
Roundtrip transfers
---
So what are you waiting for?
Seats are limited on these cruises, and they go fast! Visit our Oceania page or speak with one of our cruise experts to learn more about everything this cruise has to offer (it's a world unto itself!) by calling 1-844-771-1522. Or, book an appointment online. The adventure that will change your life is just a booking away!