Not Just for Kids: Adults-Only Disney Trips
Caleb Caswell
Jan 24, 2018
Be... our...
Guest! be our guest
Without kids, it's still the best
If you're single you can mingle
The time in line is so much less
Don't you wait, for spring break
To buy a pass and hop a plane,
You don't have to go in summer
It's so hot and such a bummer!
Have a drink, walk around
Take a tour of this small town
Eat a steak with wine that surely will impress…
So book your tickets now
It's your vacation, anyhow
Be our guest, be our guest
Be our guest!
---
Disney parks are often seen as a family vacation destination, but there's several reasons why going as an adult is just as fun!
---
You can get there earlier, stay later
You can come and go when you want! That means you can get there at the crack of dawn at 8:00 a.m. with the Magic Hour addition you can get with vacation packages (otherwise you have to wait until 10:00 a.m. to get in), and stay until the shops close after 11:00 p.m.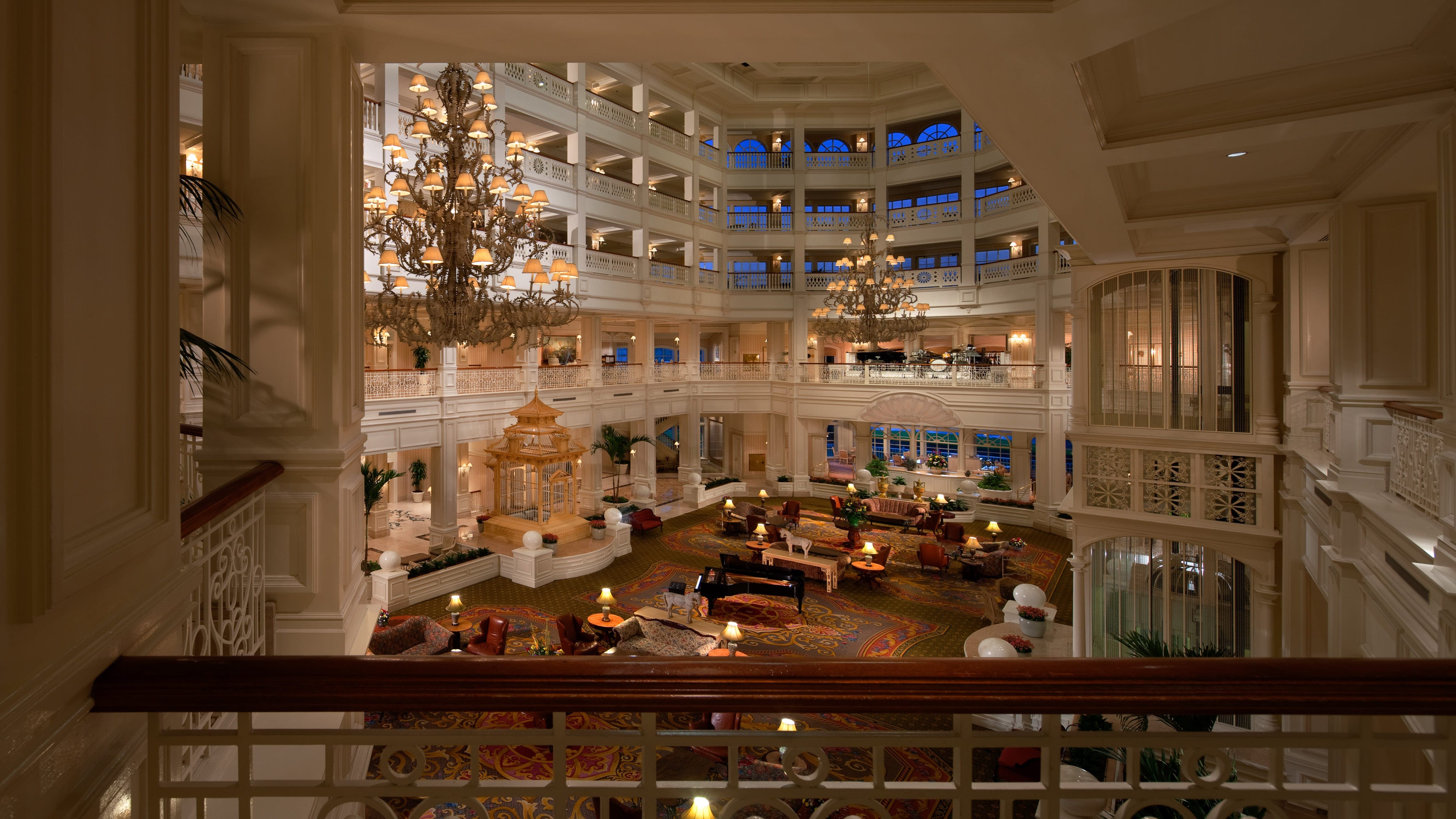 Staying in a Disney hotel property is more affordable
If you're saving money by not taking kids, you can spend it by staying on-site and enjoying Disney hotel amenities. These include incredible restaurants such as Steakhouse 55, featuring beyond-standard premium beef cuts pared with lobster and other delights, the amazing buffet at Storytellers Café, and more. You can also sample several spa treatments of different Indian, Asian, and New World flavours.
You aren't locked into visiting during reading week or summer
Since most families will wait until their kids are on holidays, there are entire seasons where the lines for rides are significantly shorter. These include January through to mid-March, mid-April to May, and September through October.
A smaller group means you can fit on more rides, especially the more thrilling ones
Because families tend to leave a seat or two open on most attractions, the park features single rider lines for those who aren't worried about riding alone. These lines move much faster than the regular lines, and, you can enjoy the more thrilling rides over and over without getting tired out!
You can compete in a Disney Marathon!
For runners, one of the most rewarding parts of a marathon is taking in the scenery. Disney parks often throw large marathons so that you're not taking in the same tree again and again, but rides, attractions, and excitement from all angles.
---
Adults have specific reasons to visit each specific park. In Disneyland, you can…
---
Take tours that show the history of Disneyland
If you're a kid, a history tour isn't going to look as fun as Spinning Teacups. However, learning about the man Walt Disney and how he turned a plot of land into a multi-million dollar industry is sure to make your head spin.
Hang out in Disney California Adventure Park
When the sweetness of the rides and characters becomes a little too sugary, you can enjoy a savoury meal throughout California Adventure Park, filled with fantastic sit-down restaurants such as the Carthay Circle Restaurant and Lounge, the Blue Bayou, Cove Bar, and more. The park even features wine tastings of delicious California vintages, and an entire Food and Wine festival!
Tour the Downtown Disney District
During the evening you can listen to professional musicians playing in the street, stop in to the jazz club Flambeaux's Jazz Club, shop in numerous stores, and even take in a movie at the theatre.
---
Meanwhile, in Walt Disney World, there's…
---
Drinking in 11 countries from around the world!
Or at least close facsimiles of Germany, France, Japan, Mexico, Italy and other recreations within Epcot. To combat the summer swelter, most have drinks that are a head-nod to the originals while combined with ice-y slush, making them as refreshing as they are educational.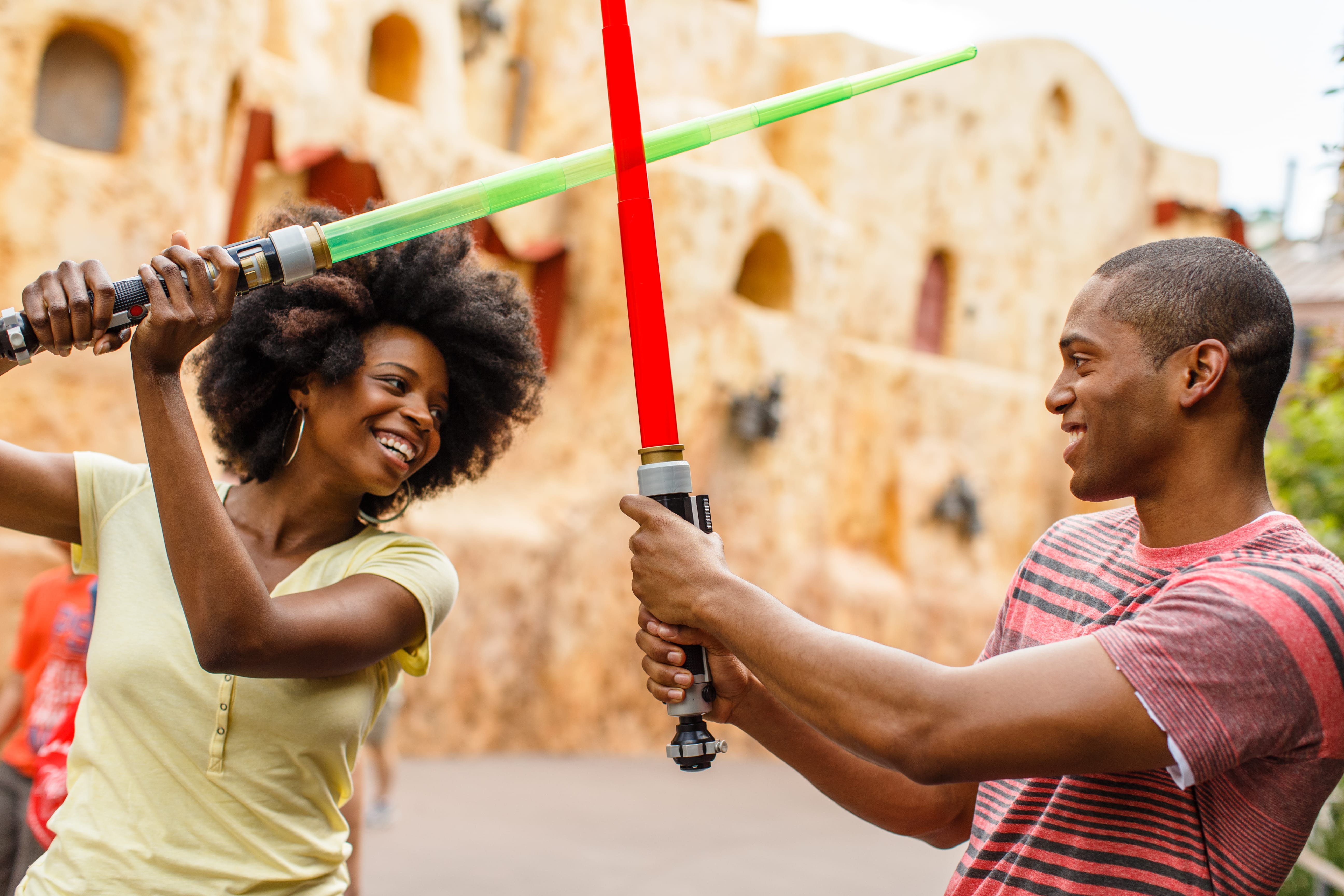 Taking in a Disney-inspired Cirque du Soleil show
Cirque's "La Nouba" show has recently come to a close at Walt Disney World, but the world-renowned acrobatics company has announced that they will be working on a new collaboration with Disney inspired by the company's rich history in illustration.
Play one of Walt Disney World's four golf courses
Big and beautiful, each course offers a quiet reprieve for nine to 18 holes on four-star level greens. When you've finished your game, you can retire to your accommodations just a short stroll from the courses.
---
---
You get to be the one to hug Mickey
After all, you're never too old for a little Disney magic.
---
---