What Kids Love about Disney's New PIxar Pier
There's a hot new park that's just opened at Disneyland, and it's Pixar Pier! AMA Travel was the only Canadian travel agency invited to get a sneak peek of the park, and we found it's perfect for kids, families, and even just adults.
We break down just what kids will love about seeing all their favourite Pixar characters, such as Woody, Buzz Lightyear, the Incredibles, and more! (And if you're an adult who loves Disney, we explain what you'll love about Pixar Pier over here.)
The Pal-A-Round Ferris Wheel
The Pixar Pal-A-Round is a Ferris wheel with a twist – it's one of only two Ferris wheels in the states that combine fixed and sliding gondolas, the Pixar Pal-A-Round goes up to 150 feet in the air. If you are on the swinging gondola, it will sway back and forth and can be a bit scary if you aren't great with heights.
The Kiddy Rides
Golden Zephyr and Goofy's Sky School are two kids rides just off the Pixar Pier, and they are perfectly gentle for a younger crowd.
The Incredicoaster
The Incredicoaster is based on The Incredibles franchise, and for brave kids, it's a must-ride. It launches you around the Pier and is a lot of fun! (Warning: this is a ride that goes upside-down for a loop-de-loop.)
All the New Food
Try a Frosty Parfait, a mix of lemon soft-serve and blue-raspberry slush, or stop for cookies and milk at Jack-Jack's Cookie Num Nums. In fact, Pixar Pier's selection of new food and treats is almost a reason to go on its own!
Toy Story's Midway Mania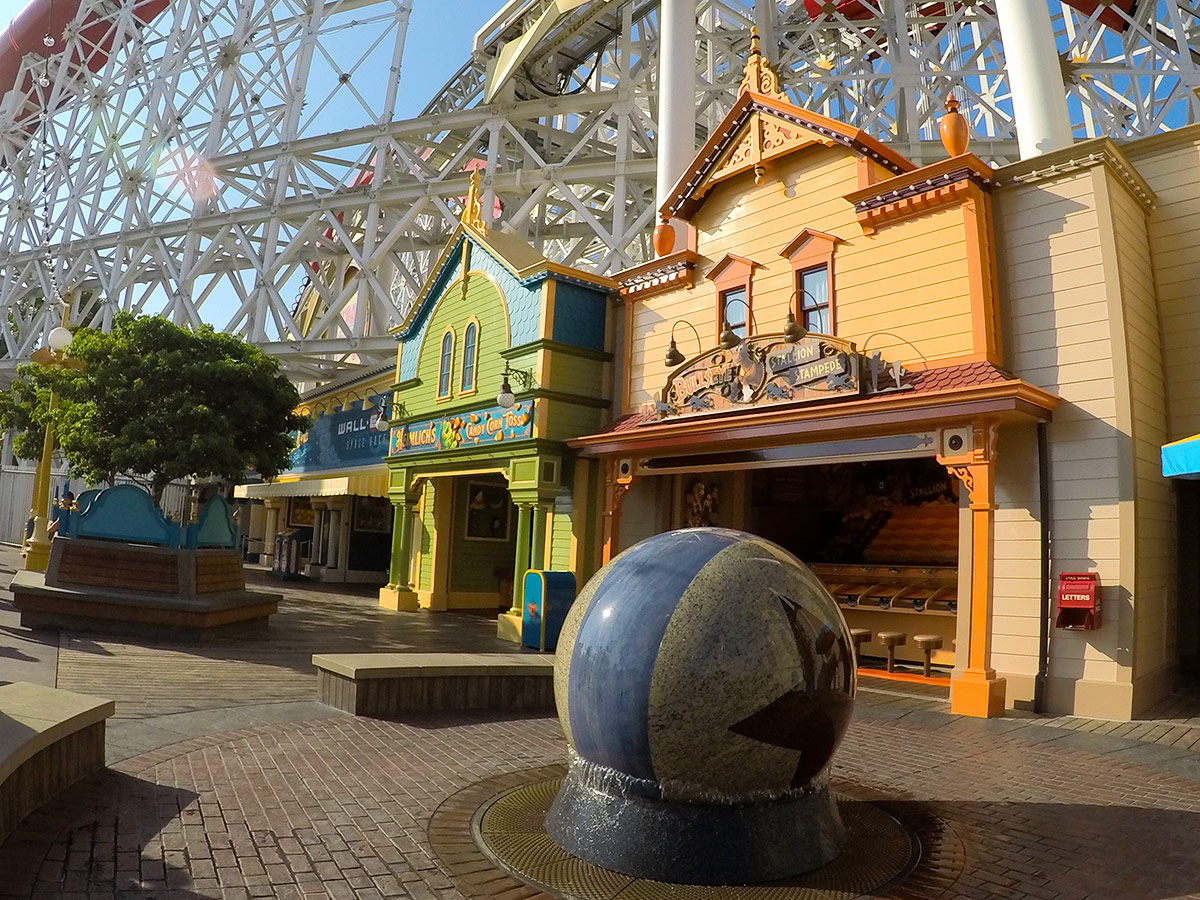 Shoot 'em up with Woody! In the ride Toy Story Midway Mania, you join Sally, Buzz, Rex and the cast of Toy Story in a high-tech 3D digital shooting-gallery game. It's great for even the youngest kids.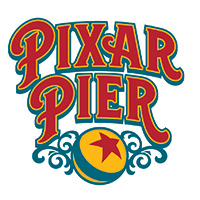 Learn Even More about Disney Theme Parks
If you want to be a Disneyland and Walt Disney World master – know where to eat, how to pack a survival backpack for a day of rides, hidden activities around the parks and more – download our free ebook, filled with park knowledge collected from our Disney expert travel agents.
Paint the Night Parade
When it gets dark out, that's when the lights come up on the parade! Floats adorned with lights drive through the area. See how many Pixar characters you can recognize! In Disneyland, there is a Pixar Play Parade in the afternoon where you can also see many of your favourite characters dancing around the park.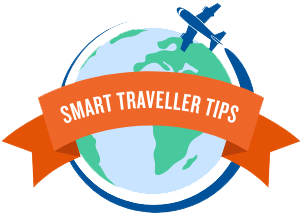 Make Your Next Disney Vacation as Magical as Possible
Our travel agents are Disney experts, and can help plan the perfect Disney vacation, whether you're a family or going with just a bunch of adults. If you need help knowing where to go, what to do, or where to stay, contact one our agents by making an online appointment, calling us at 844-771-1522, or visiting your local AMA travel center.
It's also easier than ever to find a Disney deal online. Just check out our Disney Deals page and find the perfect promotion for you.