Expert Tips for Your Destination Wedding
We asked our destination wedding experts for the most helpful tips they give to people planning to get married somewhere tropical (although most of these apply pretty much anywhere). Here's what they came up with!
Don't spend money dressing up a location that is already gorgeous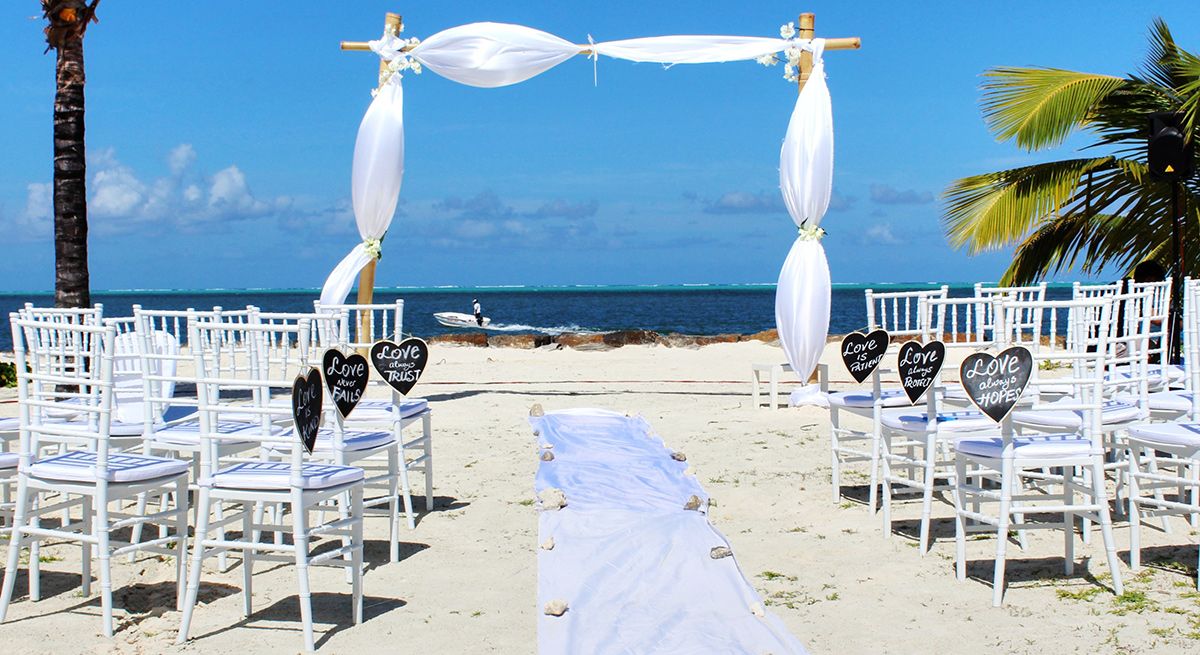 Why pay for flowers and decorations when the spot you picked is already breathtaking as it is? Better to work with what you got. Our Destination Wedding Specialists can help you find a venue that fits your vision.
Tell everyone you're planning a destination wedding right from the beginning
A destination wedding means a financial commitment for your guests and wedding party, so it can be awkward if they find out they'll have to pay travel and hotel expenses after they've already agreed to take part.
Have a detailed contract with the venue
Make sure it covers all the amenities the site offers (and that you expect) and if any are unavailable on the actual day, negotiate to have them removed from your bill. Our Destination Wedding Specialists can also help guide you towards venues that would never charge guests for services they did not deliver.
Always have a "Plan B"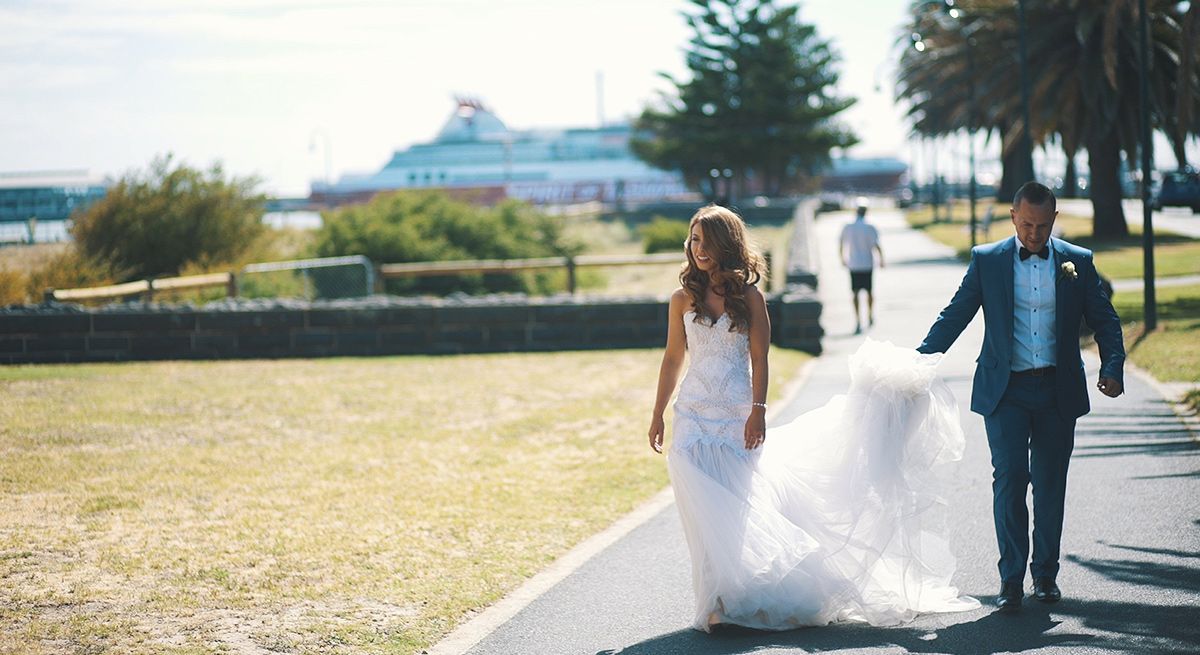 Even the best laid plans have a way of going sideways. So, it's always smart to have alternatives planned out in advance . Our Destination Wedding Specialists advise couples to keep their minds focused on the true meaning of the day and allow that perspective to inform how they react to unexpected curveballs.
Know the customs and expectations of local vendors
Some businesses operate differently in other countries. Make sure you know your vendors' expectations before these differences affect your budget or the event itself. Or, better yet, seek help from an AMA specialist to find a venue where external vendors won't be an issue.
Currency fluctuates
Anticipate unexpected conversion costs when dealing with quotes based on foreign currencies. Market fluctuations can increase (or, if you're lucky, decrease) the amount you'll pay in Canadian dollars.
Test your makeup before the wedding
Is your makeup suited for a warmer, more humid climate? Will it be affected by the tan you didn't expect to get? Make sure you pack sunscreen, bring a variety of shades, see how your planned wedding day makeup looks before the ceremony and change accordingly.
Know local marriage laws
If you're planning on having a non-symbolic ceremony, you need to know the laws regarding legal marriage procedure in that country, including the number of necessary witnesses, blood tests, proof of immunization, what forms and applications need to be completed, who can perform it and how long you need to be in the country before you can be legally wed (it's 40 days in France!). So, it's a good thing our specialists are trained to pay attention to these details and help you simplify the process.
Take advantage of group hotel rates and perks
Most hotels offer group rates for larger parties. An AMA Destination Wedding Specialist will be able to help you find deals for your entire wedding party, including not only cheaper hotel rooms, but also added benefits like free passenger credits and/or seat selection.
Plan some fun for your guests
While you're busy seeing to all the arrangements, many of your guests will be looking for something to do. An AMA agent can help you plan group excursions that will allow your guests to enjoy the local sights together (and at a discount), while you're occupied before the wedding.
Check out our destination wedding page to learn more about planning your big trip or to book an appointment with one of our experts and start planning your dream tropical wedding.