Go and Try It is a recurring series where travellers share that one activity that made their last trip exciting, memorable, and totally worth it. For the inaugural post, we're featuring Lynette Mueller.
Here at AMA, I've become accustomed to especially friendly and passionate people who have a lot to say about travel.
And then I met Lynette. If she weren't already supervising the day-to-day call operations over at Member Services, I could see her leading hiking tours, ski excursions, and other Rocky Mountain winter activities. She's been to the mountains more than a few times. Her enthusiasm is infectious, too.
Lynette's latest adventure involved overcoming the mid-winter doldrums by heading to Jasper with her husband. Unfortunately, a torn ACL meant that she had to find a low-impact winter activity alternative to downhill skiing.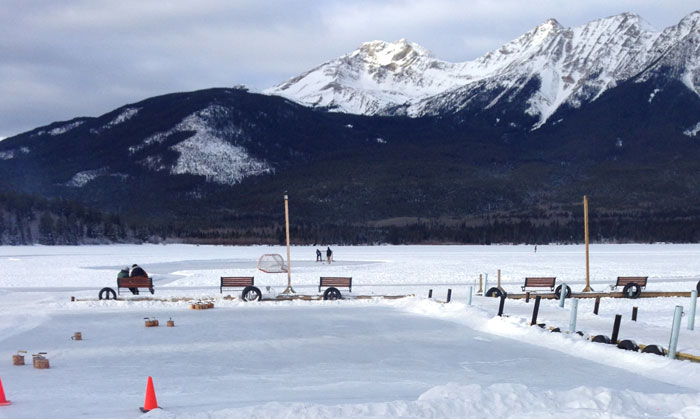 The Skinny on Fat Biking
While researching things to do, Lynette found out that Pyramid Lake Resort offered fat bike rentals.
"I've noticed it's become a huge trend in Edmonton," she says. "And with that article in AMA Insider, formerly Westworld describing how fun it is, I just had to try it."
Lynette, no stranger to mountain biking (although not the downhill style—she's "too reckless" for that), shared her first-time fat-biking impressions:
Keep in mind that Pyramid Lake isn't the only place you can borrow a fat bike in Jasper. There are at least a couple shops in town that will rent you one.
PRO TIP: Roll over to the Jasper Visitor Centre for trail maps and recommendations.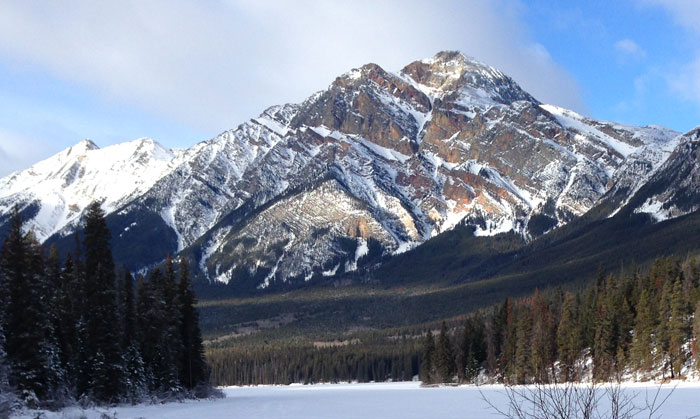 Lots Going on at Pyramid Lake
It turns out that fat biking isn't the only new outdoor activity taking place at Pyramid Lake Resort. Mountain Park Lodges—PLR's new owner—has been developing the area into a proper winter destination.
In addition to fat biking, there's also a new restaurant, shinny hockey and skating on the frozen lake, sleigh rides, snow shoeing, and cross-country skiing.
On this trip, Lynette opted to stay at the Crimson, a new hotel in downtown Jasper.
"But if you're looking to try out a bunch of winter activities at one spot," she says, "Pyramid Lake is just about perfect."