See Grizzly Bears in the Wild, the Safe and Sustainable Way
David Little
Feb 15, 2016
There are two ways you can experience grizzly bears in the Canadian wilderness.
You can leave a tasty serving of hotdogs and hamburgers outside your tent while camping in the Rockies. NOT RECOMMENDED.
Or you can sign up for AMA Travel partner Canadian Classic Tours' guided Grizzly bear tour package. RECOMMENDED. 
This one-day trip departs from Edmonton or Calgary in the summertime and whisks you to Khutzeymateen, British Columbia (aka "Valley of the Grizzly"). Khutzeymateen is a provincial park northwest of Prince Rupert and the only grizzly bear sanctuary in North America.
Nikola Berube, AMA Travel director of sales, visited last year with her daughter. She filled me in on the experience and what you can expect.
---
One Day. Many Bears.
The adventure starts when you board your plane at Edmonton or Calgary International Airport.
The non-stop flight to B.C. includes a hot breakfast and the passing around of bear skulls and claws (not be confused with the delicious pastries). A naturalist is also on hand to give the group a primer on grizzly bears and other coastal wildlife.
Upon arrival in Prince Rupert, you're driven to the catamaran, which is just about the only way to access the watery passages framed by mountains that serve as the bears' home. "It looked like an episode of "The Beachcombers!" Nikola tells me.
A sense of electricity fills the air as the group anticipates spotting the first bear. A brown, furry head emerges out of the tall grass. Then another. And another. "The bears all seem to have their own personalities," Nikola says. "They're so expressive. We couldn't help but make up stories and names for all of them."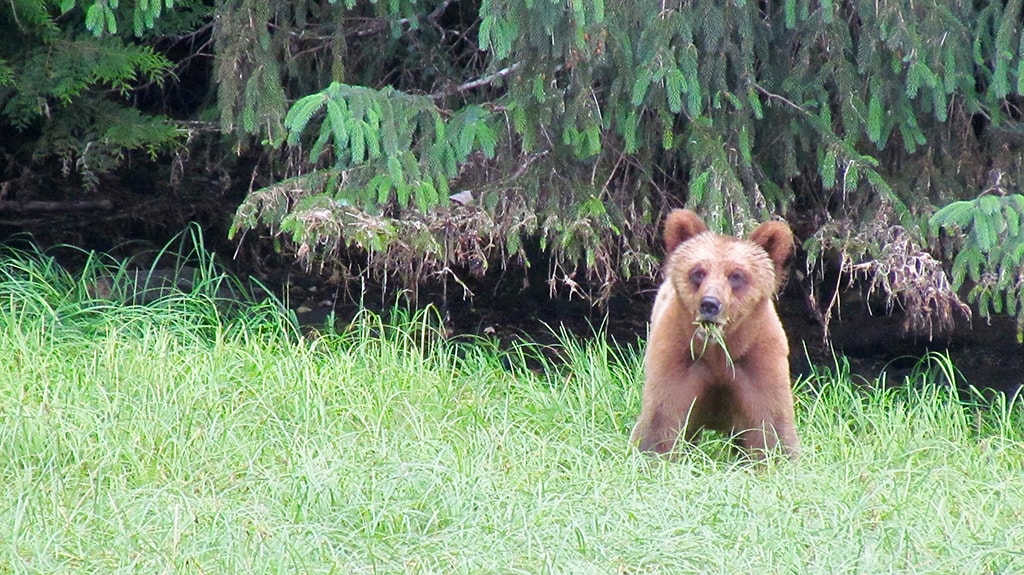 Wildlife Abounds
Grizzly bears aren't the only stars of the show in Khutzeymateen.
Seals lounge on rocks. A humpback whale breaches the surface, flashing its flukes before sliding below the dark water. And eagles glide above your head.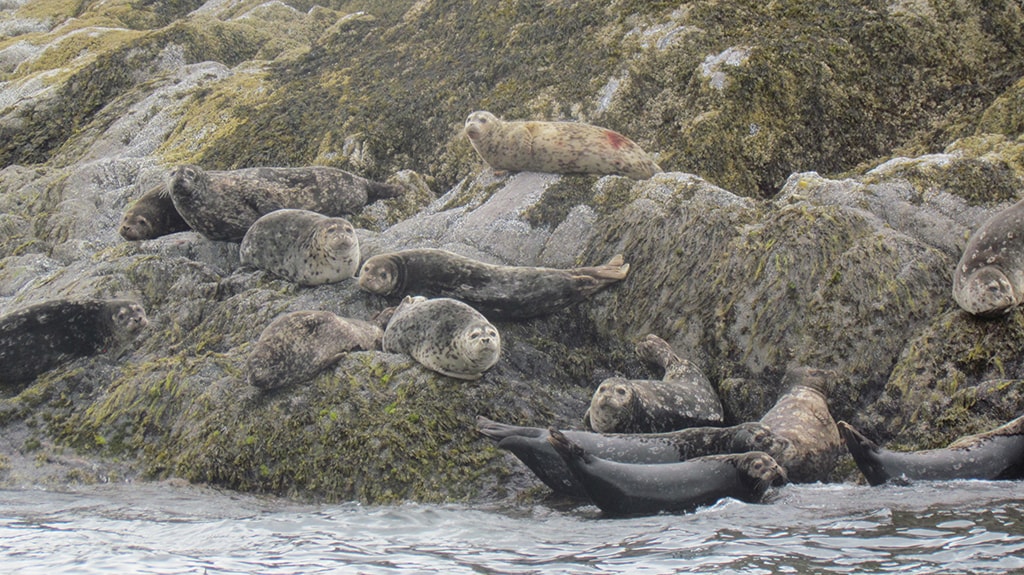 Expect to fill up your camera's memory card snapping photos from the catamaran's deck or within the warmth of the cabin. Your hosts also provide binoculars to give you a close-up view of the action.
Now, before stepping off the catamaran to take the bus back to Prince Rupert, there's a special event planned for tour guests to watch. I won't give away the surprise. But let's just say that fans of Hitchcock's The Birds will be impressed.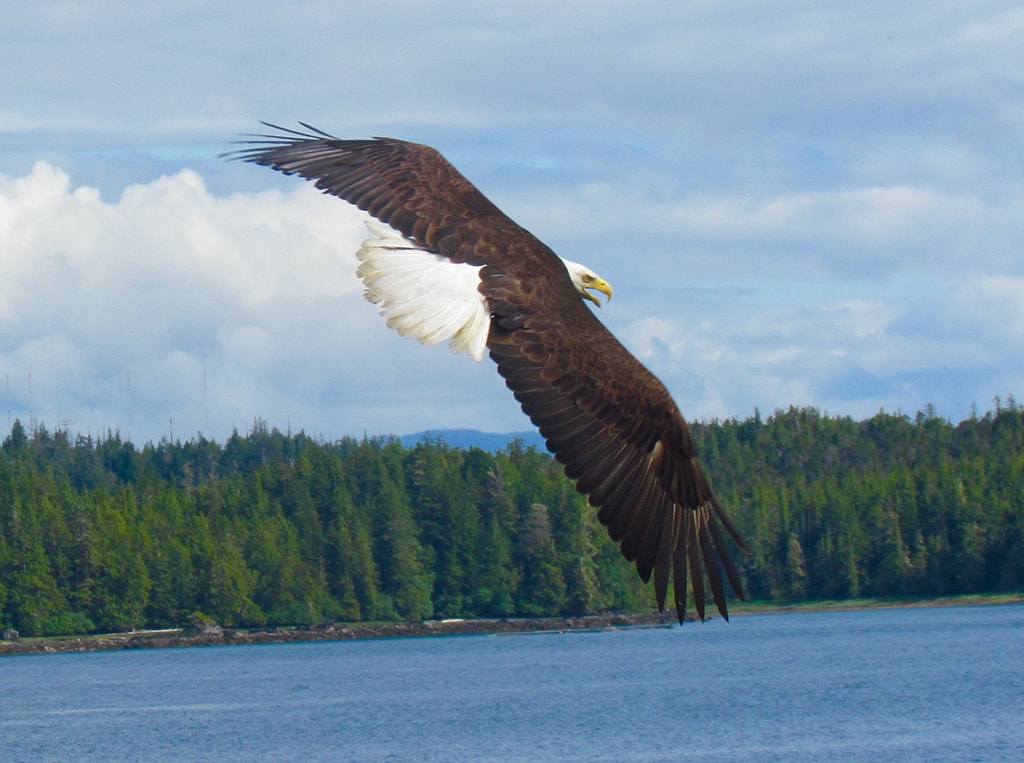 Tips to Know before You Go
Here's what Nikola says to keep in mind before doing the Grizzly Bear Day Tour:
The tour includes everything for one price: return flights, meals, and transport.
Even in June or July the weather can get chilly and wet. Be sure to pack boots, rain jacket, and a few warm layers.
A good camera with zoom lens is a must.
---
Ready to Book Your Grizzly Bear Adventure?
For more information, visit our Grizzly Bears Day trip page to see the price and dates of departure, or contact an AMA travel agent online or by phone at 1-844-771-1522.