Amazing Outdoor Activities in New Zealand and Where to Find Them
If the great outdoors make your heart sing, you'll find New Zealand to be a paradise: there's plenty of shoreline for water sports, amazing caves to explore, and even mountains to ski!
We break down some of the most exciting outdoor activities you can do across the New Zealand, and show you where to find them!
Kayaking

A paddle and crystal-clear waters will lead you to some of the most beautiful and iconic views of New Zealand.
Near the city of Tauranga, you'll find an expedition leading to a cave filled with the light of a thousand glow worms
Enormous Maori rock carvings fill Lake Taupo and make for amazing sightseeing
You can even kayak down the river that set the scene for The Hobbit movie's infamous water-born barrel escape
Scuba & Snorkeling
With 15,000 kilometres of shoreline, there's an incredible span of underwater treasures to be discovered
Referred to as the Coastal Aquarium, Goat Island's crystal-clear waters are filled with sparkle in the sunlight
Great Barrier Island not only offers incredible scuba diving, but over 70% of the island is protected as a conservation site, meaning you'll find animals, parkland, and a one-of-a-kind night sky
On the South Island's Horoirangi Marine reserve, you can swim alongside wrasses, triplefins, goatfish, blue cod, and other brilliant species
Off the east coast of the North Island lies Poor Knights Islands, the crystal clear waters and abundant sea life makes for a must-see for avid snorkelers and scuba divers.
Surfing

With beaches known the world-over by top surfers, and a few schools to help the more amateur shredders, you'll find great waves across New Zealand's many shores.
If you need a spot for both surfing experts and amateurs, Raglan Bay's Ngaranui Beach is great for surfers of all levels
To check out the most beaches, stay in South Island's Christchurch or North Island's Gisborne. Each boasts seven great beaches to surf
While the name might be a little intimidating, Shipwreck Bay is well-known to surfers across New Zealand. While the beach is remote (nearly a five-hour drive from Auckland), it offers one-of-a-kind waves
Win a trip to New Zealand
Enter AMA Travel's 7 Islands Travel Contest to win a tour of New Zealand's South Island! You can also win one of six other prizes, including a cruise of Tahiti or the Mediterranean, a getaway to Portugal's Azores, and more!
Learn more!
Fishing
While you will need a fishing license if you're staying for several days or want to dip into the back-country fisheries, there are amazing catches you can get on the North and South Islands.
Introduced from North America, rainbow trout fill the rivers and lakes of the North Island's Central waters, while brown trout can be found across both islands except the northern tip of North Island
Love salmon? Then you need to visit South Island. The Rakaia river is considered one of the best salmon fishing rivers in the country, while Mapourika is a great spot, especially if you want to fish from a boat
If you're familiar with Alberta's yellow perch, you can fish for New Zealand's variant across the country
White Water Rafting

If adrenaline is your best friend, then tackle these rivers with some friends and a couple wet suits.
Want an easy introduction to white water rafting? Hit the Tongariro River. Depending on the tour company, you can even have some hot chocolate while on the river
If you're staying in Queenstown, you have the option of rafting down two rivers: the rapid-filled Shotover, and the calmer Kawarau
Kaitanue River offers a fantastic shock to the system, as it climaxes with a drop down a seven-meter waterfall
Rock Climbing
If you want to conquer the New Zealand landscape with just your hands and feet, you'll find tons of rock climbing and bouldering locations to test your grip.
Just outside of Auckland, Wharepapa boasts over 800 climbing routes, and has a beautiful climate throughout the year. When you reach the top, you'll also get a great view of the surrounding countryside
At Baring Head in the Wellington area, you can boulder on some amazing crags with a beautiful beach below and waves crashing in the distance
Near the Takaka River at the top of South Island, you'll find Paynes Ford, which is not only filled with great limestone climbs, but swimming holes and great spots to sun yourself after a good climb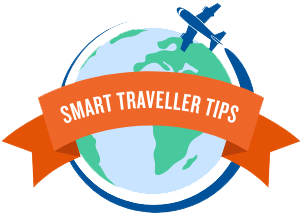 Get Travel Medical Insurance
Going abroad? Don't forget your travel medical insurance. It can save you a bundle, and makes sure your loved ones are looked after in an emergency, even your pets!
Learn More
Skiing & Snowboarding

While not as large as what you might find in the Alps, New Zealand provides a few mountains to ski or snowboard down from the beginning of June to the end of October
The active volcano Mt. Ruapehu offers two of the largest ski areas across New Zealand: Whakapapa and Turoa. It's also a protected UNESCO World Heritage site for its significance to the local Indigenous Peoples
Treble Cone makes for the largest ski resort on South Island, and has great slopes for all ability levels. You can even access the backcountry via chairlift!
Coronet Peak is just a 20 min ride from Queenstown, and there's nothing as majestic as looking down on the city when night falls and the hill is lit up with lights
Bungy Jumping
For the thrill seekers out there, New Zealand has a number of cliffs and bridges you can jump from (with harnesses and professionals on-hand, of course).
With the Ledge Bungy, you can hike to the top or take a short gondola ride. If you go after dark, you'll have an incredible view of Queenstown lit up at night
The Taupo Bungy hangs over the Waikato River in the town of Taupo. While you can do a traditional bungy, the Taupo Cliff Hanger is great for those who are nervous about a straight drop: you swing down feet first over the river in an arc, and it's exhilarating
The Auckland Bridge Bungy is right in the middle of Auckland city, and has you drop directly to the river below
Caving

Discover an underground world you couldn't imagine, squeezing between cavern walls to see what few in the world have ever witnessed
In the Waitomo Caves, you'll drop into the cave known as the Lost World. As you zipline further and further into the cavern, you'll be able to peer into the darkness of the sheer drops below
Poor Knights Islands features Rikoriko cave, the world's largest sea cave. Formed from a gas bubble beneath an erupting volcano, it's a geological marvel that can't be seen anywhere else
In the incredible Kahurangi National Park, the Oparara caves were a huge find for archeological researchers, as it held the largest collection of bird fossils in New Zealand
Win a trip to New Zealand
Want to win an amazing tour of New Zealand's South Island? Just enter AMA Travel's 7 Islands Travel Contest! The purchase of any valid travel item might lead to an adventure across New Zealand, or one of six other amazing prizes.
Learn more!