Joie De Vivre River Cruise Review: From Paris with Love
David Little
April 25, 2017
For Joel Ruff, it wasn't your typical first trip to Europe.
Instead of backpacking through hostels, or joining 20-somethings on a Contiki guided vacation, AMA's VP of operations arrived across the pond in Paris ready to board a Uniworld river cruise. Namely, the inaugural voyage on the ultra luxurious S.S. Joie de Vivre.
He and his wife were among the first to check out Uniworld's brand-new river cruise ship. Dynasty fans take note: Legendary actress Dame Joan Collins served as the ship's Godmother and led the christening ceremony.
We wanted to share Joel's firsthand impressions of S.S. Joie de Vivre: the ship, excursions, dining, and some of the most memorable experiences along the way.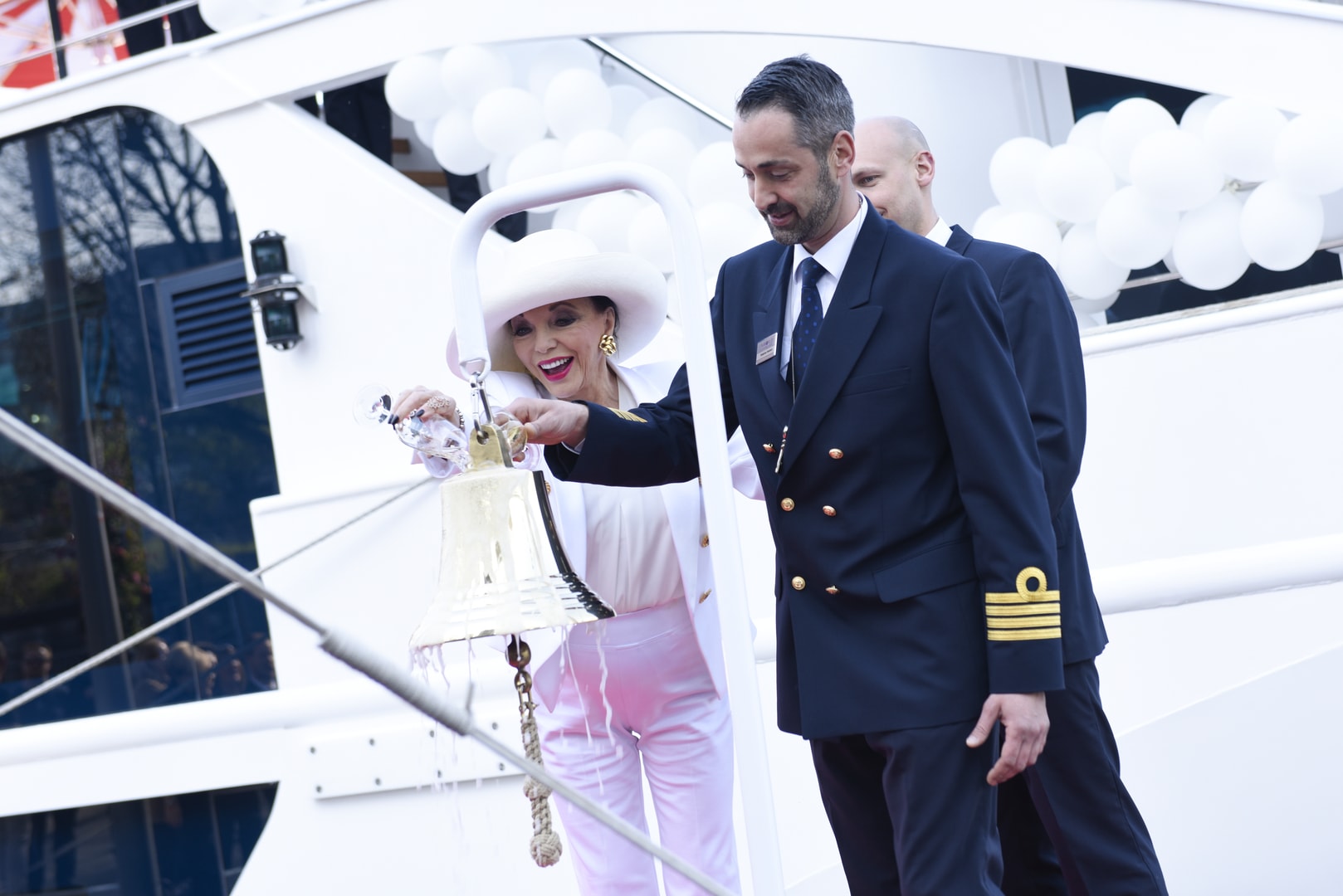 First-ever Super Ship
True to its name (translated as "joy of living"), Uniworld's S.S. Joie de Vivre is all about French exuberance for the beauty and spirit of life. And in the wake of heightened fears after the 2015 Paris attacks, S.S. Joie de Vivre is a strong show of support for the City of Light, Parisians who depend on tourism, and travellers who dream of experiencing France.
Uniworld describes calls it their first-ever "Super Ship." It's not hard to see why: "It has a hand-tailored yet unpretentious feel," Joel says, describing the Golden Twenties and free-spirited Sixties decor. "More intimate and personalized than any cruise ship I've ever sailed on."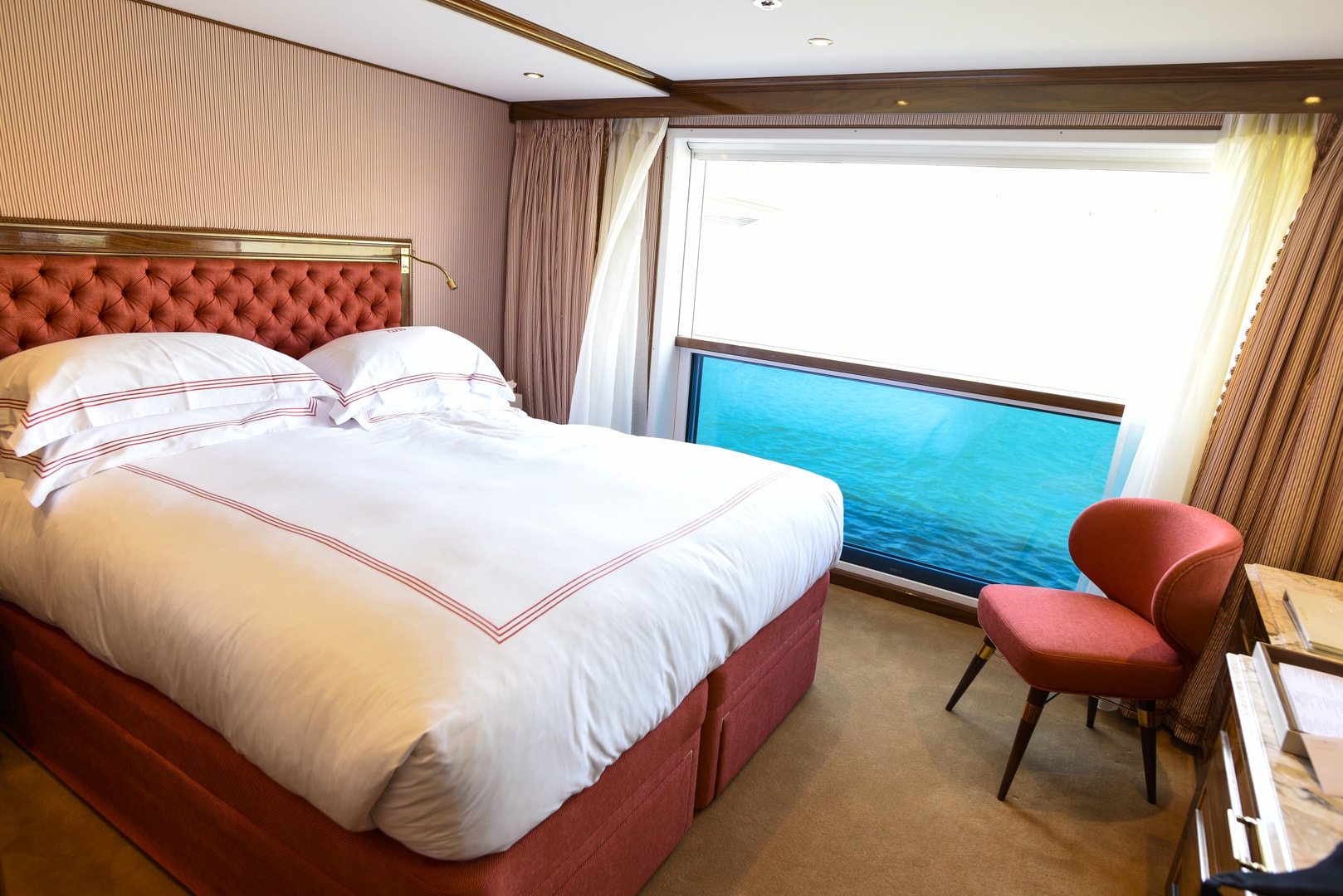 Truly all-inclusive cruise package
Uniworld's approach to river cruising is novel. And this applies to its newest ship. All 128 passengers are treated to a fully all-inclusive vacation. Whether it's sipping a Grey Goose cocktail in Claude's supper club, being guided through vegetable markets with a local host, or renting bicycles so you can go view the Eiffel Tower at night, everything on the cruise is included—gratuities, beverages, excursions, you name it.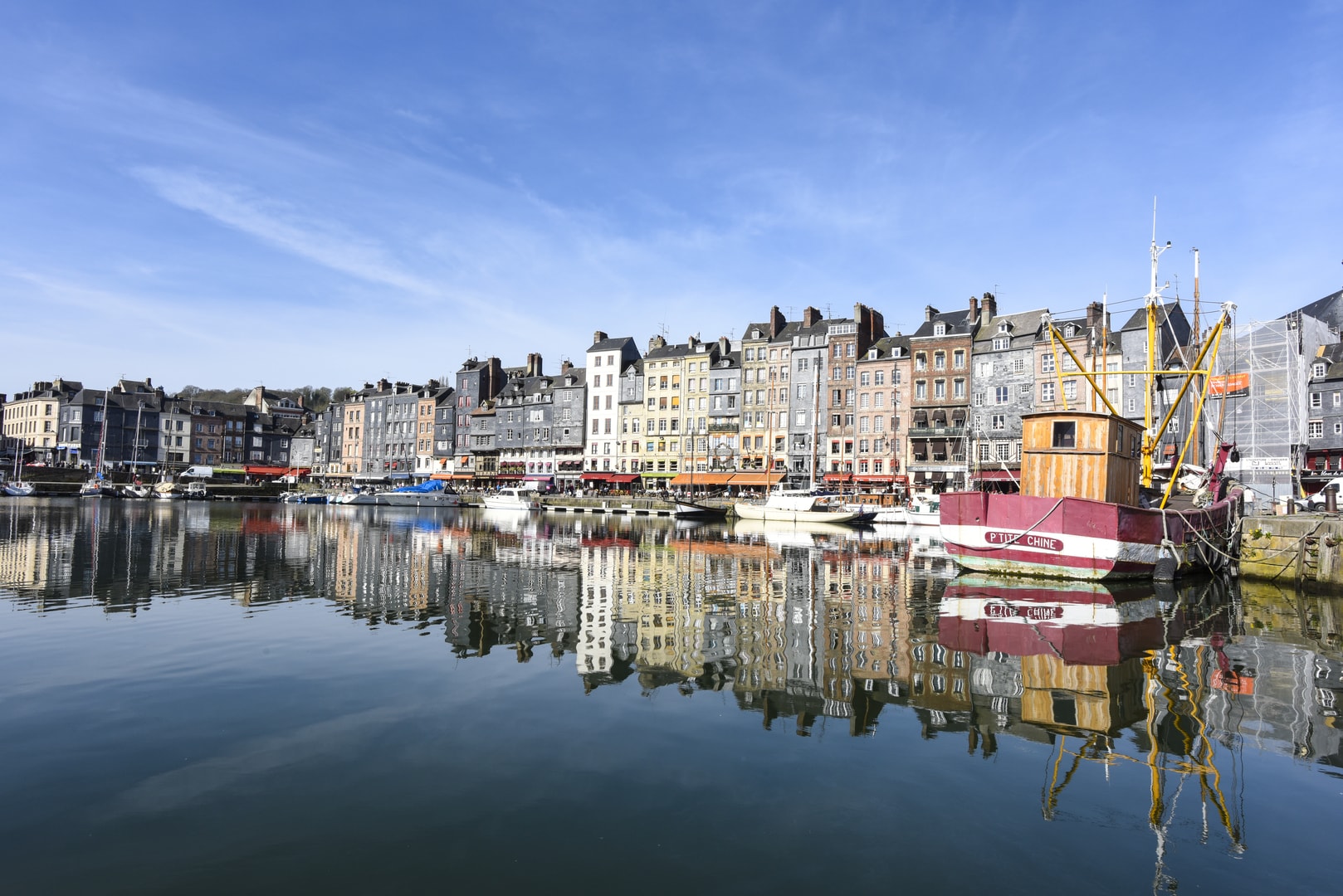 "Like eating in a specialty restaurant every night"
Of course, the all-inclusive experience extends to dining, too. As S.S. Joie de Vivre sails along the Seine from Paris to Normandy (and back), guests are treated to food and wine inspired by regions visited. When asked to describe the dining, Joel doesn't mince words: "That week I had seven of the best meals in my life."
His all-time favourite dish? "The bacon-wrapped venison. I don't know how they did it. But it was absolutely to die for."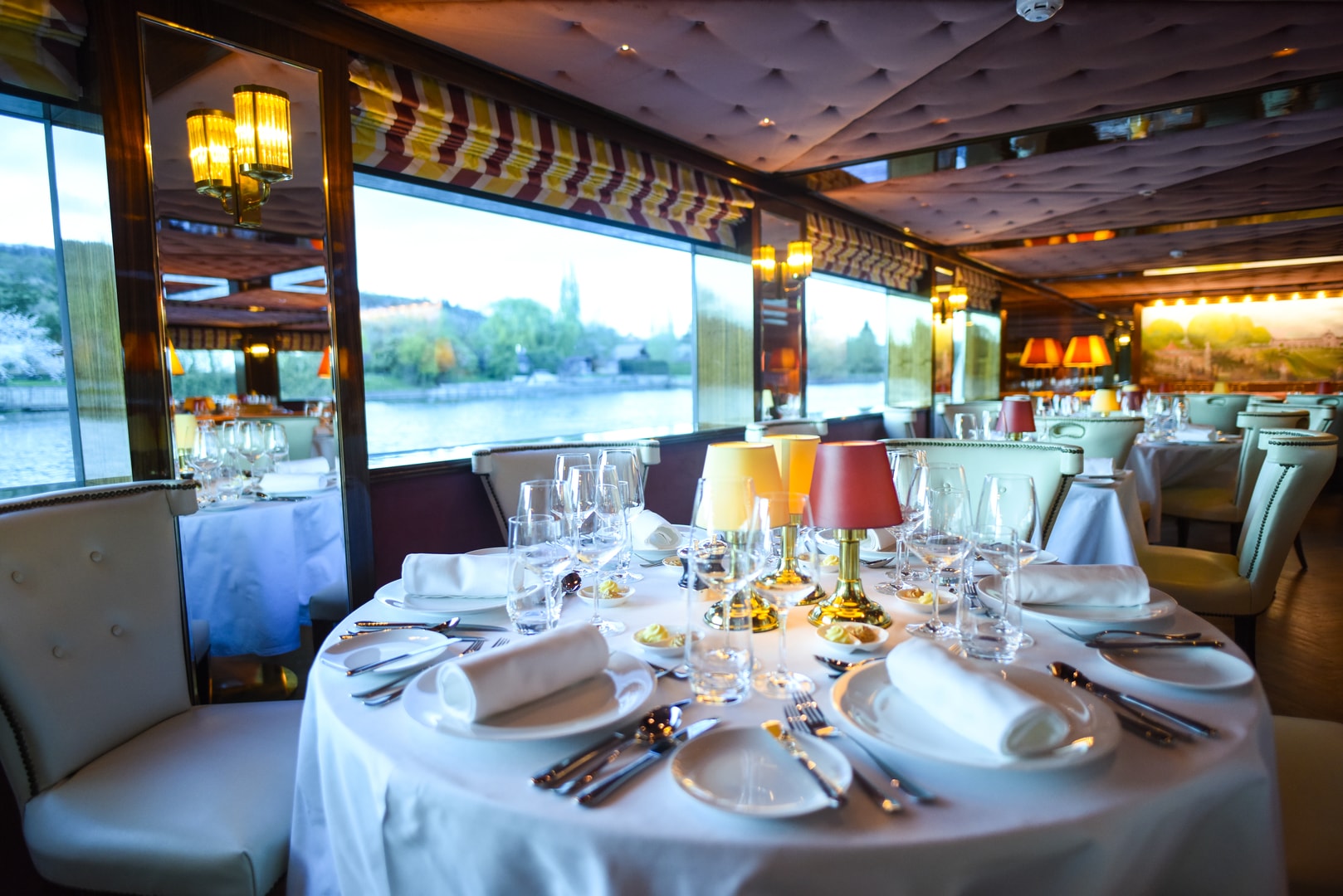 Lovers of French cuisine shouldn't miss the chance to reserve a spot on La Cave Du Vin experience. A small group of guests get to explore a market in Rouen, where a local chef, Gilles Tourande, shows all the fresh ingredients used in the evening's spectacular seven-course meal. Then it's a visit to Gill, his Michelin 2-Star-awarded restaurant (which, in the restrained language of Michelin's professional inspectors, means it's "worth a visit") for cider-tasting and stories. Next, guests join Chef Gilles back at the ship and receive an exclusive demonstration of how he prepares the various dishes.
"I didn't think the dining could get any better—it was that good," Joel says. "If you're travelling with a group, I highly recommend it."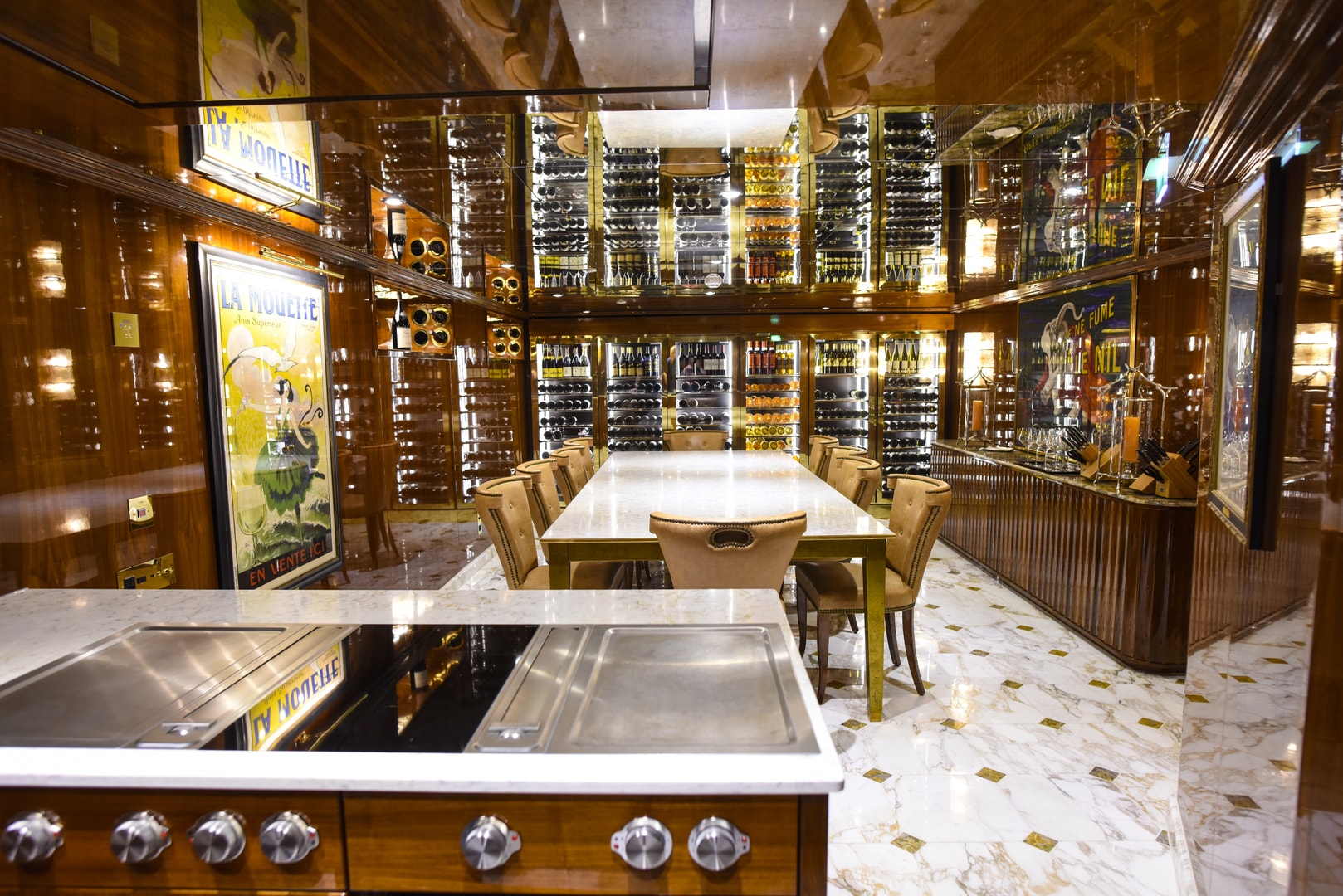 Excursions explained
River-cruise fans will be the first to tell you: getting whisked into the heart of amazing destinations is what makes river cruising so enticing. Uniworld's S.S. Joie de Vivre eight-day itinerary is no exception.
At every stop along the way, guests can explore the way they want. Whether you opt for guided walking tour or independent discovery, you'll have plenty of time to soak up your surroundings, unhurried. Plus, fitness-minded folks have plenty of "Go Active" excursions and activities to sign up for throughout the entire journey—morning yoga sessions, TRX workouts, invigorating hikes, and more.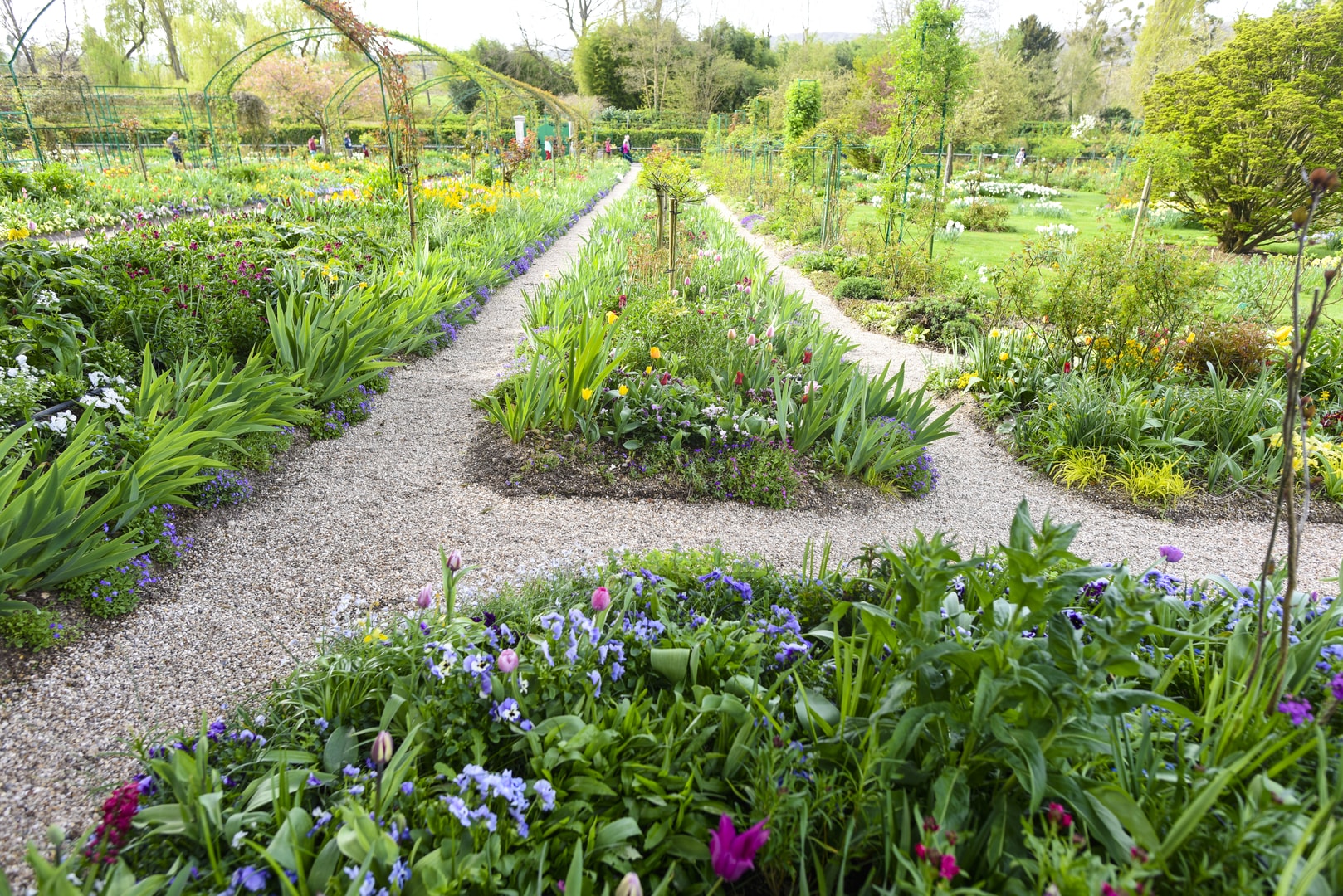 Normandy and Juno Beach
The capstone to this river cruise, particularly for history buffs, is a visit to Normandy. The setting for many battles over the centuries, Normandy is where Allied forces landed during the D-Day invasion of World War II. American guests can continue to Utah and Omaha beaches, while Canadians are guided to Juno Beach. The tour also gives you the chance to pay your respects at the cemeteries and lay a poppy in remembrance.
"Walking the beaches where soldiers were cut down from machine-gun fire, seeing the 12-foot craters in the sand," Joel recalls. "It was an emotional rollercoaster I'll never forget."
Notes from the cruise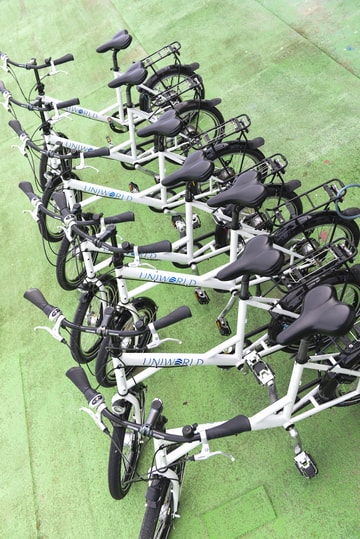 Check out these insider facts and recommendations about S.S. Joie de Vivre:
Unlike slightly longer river-cruise ships (125 meters in length, rather than the usual 135 meters), S.S. Joie de Vivre docks in the centre of Paris, within walking or cycling distance of the Eiffel Tower.
The Paris-Normandy-Paris voyage includes a stop in Honfleur, a picturesque port where Samuel de Champlain sailed from to found Quebec City.
Select staterooms feature huge windows that slide down at the push of a button, giving you wide-open views of the Seine.
Don't forget to bring comfortable shoes. You'll log lots of steps on all the port visits and excursions.
Take the time to slow down and experience French life. Stroll to café, have a croissant, and people watch. When it comes to excursions, sometimes less is more.
---
Book your Uniworld cruise
For help planning an all-inclusive river cruise vacation with Uniworld, contact a cruise specialist at 1-866-989-6594 or visit your nearest AMA centre.
>>View Latest River Cruise Deals