Need Things to Do in Ireland? Make Your Own Themed Travel Tour!
Despite its size, Ireland is a country with no shortage of things to see and do, making it daunting to know how you'll to spend your time.
But if there's anything our travel agents are amazing at, it's suggesting itineraries, especially for cross-country road trips! But the first thing you have to do is find a theme to tie your interests together.
We've put together this list of starter ideas to get you interested. And if you like what you're reading, or have some ideas of your own, don't hesitate to contact one of our agents to make your perfect journey across Ireland come true!
---
Film Tour
When a setting requires as much a character as the actors, producers know to shoot in Ireland. You'd be surprised to see how versatile Ireland is, being used for 16th century castles, fantasy realms where dragons fly, and even the far reaches of space!
Game of Thrones
Tollymore Forest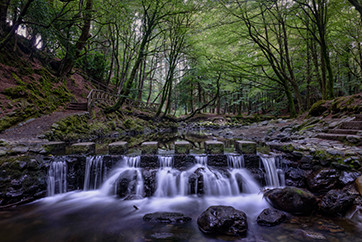 The north of Ireland is rife with Game of Thrones shooting sites. Dothraki horses galloped across Ireland's Slemish mountain, along with Tollymore Forest Park where the White Walkers were first seen in the lands beyond the Wall. If you want to walk through Winterfell's battlements, you can visit Castle Ward in County Down, and if the scene where Melisandre gave birth to the shadow assassin still haunts you (how could it not?) visit the Cushendun caves that were created over 400 million years.
The Tudors
For some Canadian pride, visit Dublin in Southern Ireland to find the set pieces that comprised the Canadian/American/British smash television series. To view the halls that King Henry VIII walked (or at least a version of him from TV), you can then visit the ostentatious Dublin Castle; the Kilmainham Gaol, which served as a prison until 1924; and the resplendent Killruddery House. For a closer look at the actual film studio where it was produced, drive for less than hour south of Dublin to the town of Wicklow to see Ardmore Studios.
Star Wars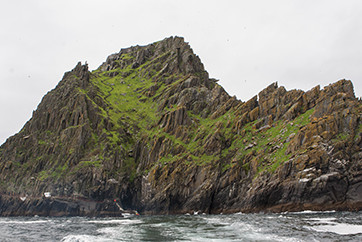 Then, journeying down to the southeast corner of island, near a town called Dingle (which must be visited for the name alone), you'll come upon the island of Skellig Michael. For fans of the recent Star Wars movies, the lone isle will be instantly recognizable from its stone stairs to the dark waves that surround its rocks: it's where Luke Skywalker was hiding! Tours of the island will take you up the ancient stairs, and you may even catch a glimpse of a few puffins (the inspiration for The Last Jedi's "porgs") along the way.
Skellig Michael
---
Food Tour
Ireland is known more for its drink than for its food; this we can all agree on. But that doesn't mean there aren't delicious meals you must try, especially when it comes to comfort fare and seafood.
Galway Oysters
Galway oysters – Being on the coast, Galway is rich with delicious seafood. Get shucking these fresh oysters with the rest and best of them, but be sure to visit when they're available between September and April. If you're visiting outside this timeframe, you can still enjoy the Gigas oysters, which are available year-round.
Boxty Irish Potato Pancakes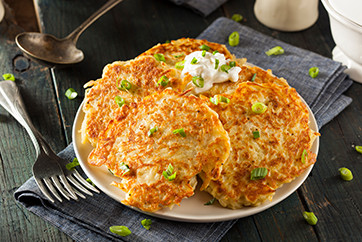 Boxty – This potato pancake originated in County Mayo, so while its made across the whole of Ireland, to sample it as it was originally prepared it's best to visit Northern Ireland. As simple as it gets – a potato pancake – its starchiness is a delicious comfort.
Traditional Corned Beef – If you think the Irish have mastered the potato, you should see what they can do with corned beef. However, while you might want to try traditional corned beef, know that it's rarely eaten by the Irish, and is made moreso to please tourists.
Clams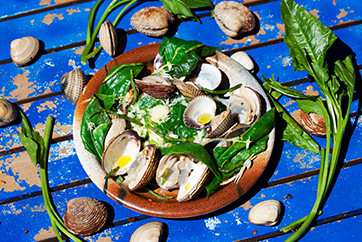 Cockles (small saltwater clams) – After a good storm along the coast of County Cork, one may be able to find cockles washed ashore. If you have the means to cook while visiting, fit a few in your hat, take them home, and steam them with a bit of white wine. Delicious.
Pastie – Another comfort-food favourite of northern Ireland (consistently wet conditions means you want to wrap your food in a warm blanket as well), this meat dish is wrapped in a light and flaky crust.
---
City Tour
Visitors who want to experience the culture of Ireland will find an abundance in its modern cities, from the large to the quaint.
Dublin
Dublin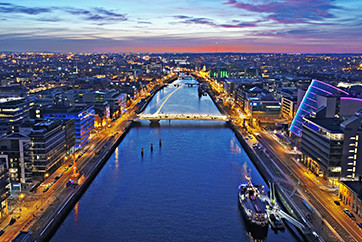 With half the population of Edmonton or Calgary, Dublin may feel more intimate, but its just as much a haven for fantastic food, music venues, and history. Download the Dublin Discovery Trails app to take a tour of the city at your own pace, and see what James Joyce was writing about in Dubliners (which we highly recommend you read before any Dublin trip).
Galway
Galway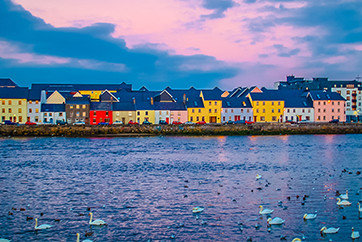 A mere three-hour drive west of Dublin you'll find Galway, a port town filled with churches, museums, beaches, and beautiful scenery that could have been pulled from a painting. Take a trip to the Cliffs of Moher, one of Ireland's most visited tourist attractions, bike down numerous mountain trails, surf, or set sail for the 365 islands across the Lough Corrib lake.
Cork
Cork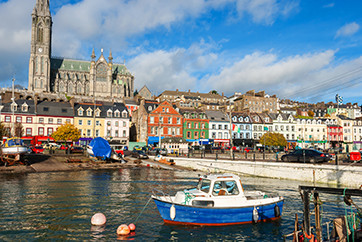 Another three-hour drive south and you'll hit the city of Cork. A university town, it's filled with shops, artisanal coffee stops, and the grand architecture of the Queens University college (resembling a castle), Griffith college (resembling a beautiful manse), and several other colleges. The student population gives it a great youth culture, so young travellers will immediately feel at home.
Killarny
Ring of Kerry Killarny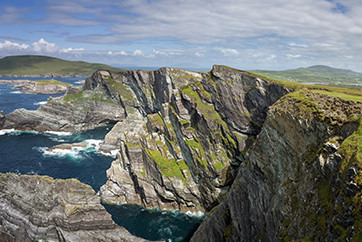 On the Ring of Kerry, one of Irelands most scenic and popular drives, you'll find the city of Killarney. Self-branded as "the town in the park," Killarney is surrounded by natural forest and hilly greenery. The restaurants of the city stock their shelves with fresh, local ingredients, and the architecture (dating back as far as the sixth century) are worth visiting.
Derry
Derry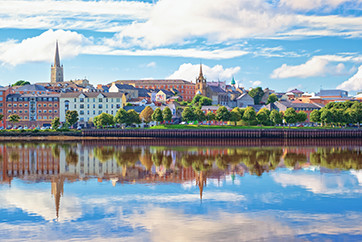 Far to the north is the historic city of Derry. Sunken Spanish vessels discovered four hundred years after they were lost, emancipation tales of the Irish from the English, traditional Irish music centers, and public murals are just a few pieces that give the city its mature character.
Muckanaghederdauhaulia
(we would include a pronunciation guide but it really doesn't help)
This is not actually a city, but a townland named in a rather matter-of-fact Irish parlance for its appearance: "a ridge shaped like a pig's back between two expanses of briny water." There isn't much to do here, but you will have the fun of telling people that you went there, then getting to repeat the name.
---
Whiskey and Beer Tasting Tour
It's a cliché to say that the Irish are known for their drinking. But if where you came from had the same quality of beer and whiskey, you'd probably be known for drinking too! If you enjoy a bit of the brown stuff, there's good quaffing to be had on Ireland's whiskey trails which are as full of liquor as they are with history.
Beer
What trip to Ireland would be complete without a stop in at Dublin's Guinness Storehouse? Learn the history of what is arguably Ireland's most famous export and sample a wide variety of their wares.
If want something lighter but still familiar to the Canadian palate, take a tour through the Smithwick's brewery, known in Canada simply as Kilkenny draught.
Built on a well as old as the 13th century, the Franciscan Well Brewery adds no artificial preservatives to its ales (along with a range of lagers, stouts, and wheat beers), and you can see how modern technology combines with ancient traditions by touring its facility.
Whiskey
Old Bushmills Distillery was built in 1608 and is only a stone's throw from cliffs leading to the sea in northern Ireland, a short drive from Derry. Try a 21-year single-malt aged in sherry and bourbon seasoned casks for the height of Bushmills offerings.
For those who love Jameson whiskey, you have to take a trip to Jameson Distillery Bow St. in Dublin – where Jameson was originally distilled – to experience a one-of-a-kind whiskey tour, complete with a tasting or two.
Just west of Dublin there's the Kilbeggan Distillery which opened in 1757. Their Single Grain whiskey is complicated but sweet, with notes of caramel and dried fruits.
Once you've seen several massive, world-feeding brands, we think a smaller, artisanal operation is in order. The Dingle Distillery, founded in 2012 in the town of Dingle, makes small-batch pot-still whiskey, and released its first offerings in 2016. They also make a delightful gin.
---
Castle tour
Medieval ruins dot the land: castles that have withstood not only wars but centuries of rain. Those that remain are often open to the public, allowing visitors to venture into a world of battles, royalty, and stories as old as stone.
Blarney Castle,
County Cork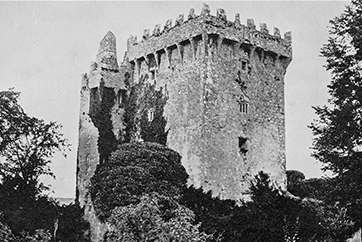 Join with thousands of visitors who have come before to kiss the Blarney Stone, otherwise known as the Stone of Eloquence, which upon placing a kiss, the giver will be blessed with the gift of skillful speech.
Bunratty Castle,
County Clare
Sitting on the Ratty river, guests can enjoy a tour of the castle and adjoining Bunratty House, then sit for a medieval banquet with musicians that weave a spell from songs hundreds of years old.
Rock of Cashel,
County Tipperary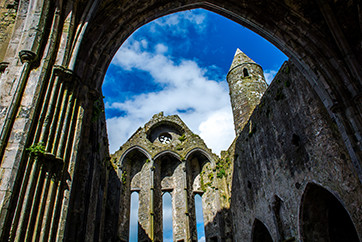 The structures that remain from the original architecture date back to the 12th century, and now houses a host of Celtic art.
Malahide Castle,
County Dublin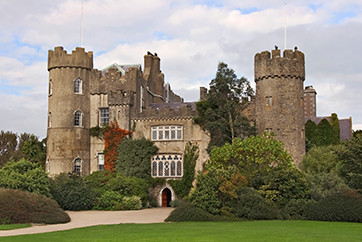 Its picturesque ramparts are only a portion of this castle's charm. Behind are the Talbot Botanic Gardens, filled with glasshouses and Victorian conservatory.
Ashford Castle,
County Galway
Once owned by the Guinness family, this castle has been converted into a hotel, complete with a spa, five-star dining experience, and everything to make it a much-sought-after getaway. You could win a stay at the Ashford Castle (while on an ultimate, luxury guided tour of Ireland) in our 2018 Pin & Win contest!