Norwegian Cruises – Cruise How You Want To
Owner of both Oceania and Regent Seven Seas cruise lines, Norwegian Cruise Line is the purveyor of a broad range of cruise ships and brands, each offering its own unique approach to ocean travel. And Norwegian is where it gets casual.
Norwegian gives its guests all the resources they need to make their trip as exciting or laid back as they'd like! Their freestyle cruising means guests can eat whenever they want, Norwegian ships have tons of activities for everyone in the family to enjoy, there are single staterooms for solo travellers, and there's no end to the entertainment.

You'll Love Norwegian Cruises If:
You're a single traveller who doesn't want to be overcharged for travelling alone
You have children and want there to be fun for the whole family
You want to eat, do activities, and have fun ALL on your own schedule
You want a less rigid travel experience
You want a resort vacation, but you want to see more than one beach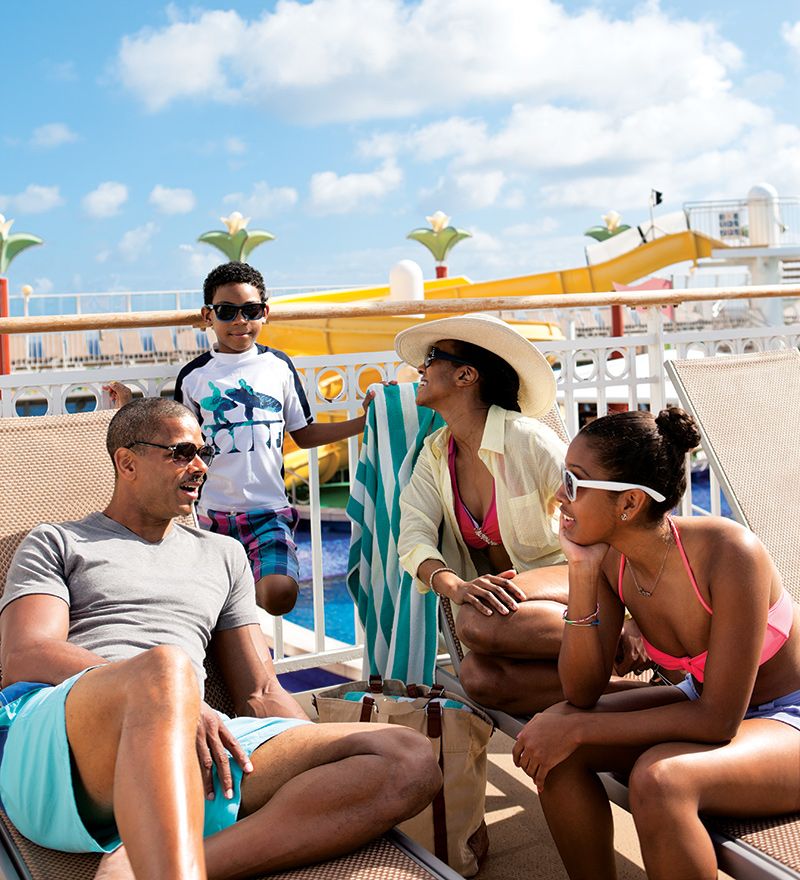 The Norwegian Difference
What sets Norwegian ships apart – aside from some incredible Broadway shows, the largest go-kart racetracks at sea, and a host of children's programming – is the freestyle cruising. That means that, unlike other cruise lines that have regularly scheduled meal times, you can visit any of the onboard restaurants at any time. The ships have alternate dining venues and some have an additional cost - you can purchase a Dining Package which allows you to dine in select venues or you can pay a-la-carte. Like most cruise lines, Norwegian has plenty of drink packages to choose from when selecting your sailing.
You'll also find that Norwegian cruises have a much more casual atmosphere, trading in the tuxedo and gown for t-shirts and smart casual when dining. Norwegian wants you to be in charge when it comes to having fun, and they've put together every activity available to make sure you can have the trip you want.
Ship Amenities

Incredible activities – While the specific activities change depending on the ship, there are things to do for everyone, no matter your age! For example, the Norwegian Bliss features an entire go-kart track on its upper deck, along with mini-golf, laser tag, an aqua park, casino, theatre, fitness centre, video arcade, and spa. It should be noted that some may require an extra fee.
Onboard Entertainment – Burn the nights away with Broadway musicals such as "After Midnight" and "Rock of Ages," have a drink and a dance at the night club, and join in on theme parties so you can get your groove to country, 70s, 80s, and salsa hits.
Delicious Restaurants – With three main dining rooms open throughout the day (thanks to their freestyle cruising), you can enjoy excellent chicken pot pie and fish n'chips and other pub fare at The Local, the complimentary buffet of Garden Café, and a range of steakhouse and fine-dining alternatives. With the Savour, Taste, and Manhattan dining rooms.
Bars and Lounges – To cap the night off, you have no shortage of places to sample a drink with some light entertainment. The Observation Lounge gives you stunning views and beautiful drinks, you can test your palate at the whiskey bar and cigar lounge, have a laugh at the onboard comedy club, and on some ships even enjoy the Skyy Vodka Ice bar where the walls, seats, and glasses are made of ice.
Locations Across the Globe
Of course, the ship is only half of the trip. The other half is where you get to go! Norwegian has an incredibly broad range of itineraries for you to enjoy, so when you're not experiencing the ship, you're experiencing the world.
Asia
Alaska
Australia & New Zealand
Bahamas and Florida Cruises
Bermuda
Canada & New England
Caribbean
Cuba
European
Hawaii
Mexican Riviera
Pacific Coastal
Panama Canal
South America
Buy Online or Contact Your Cruise Specialist
It's easy to book a Norwegian cruise online, but if you have any questions, you can contact your local AMA travel agent by phone at 1-866-989-6594 or visit them in centre.
They'll help you find the best ship for your needs, and the location of your dreams.
Contact an Agent