PIN & Win Grand Prize Winners
Kelli Gustafson
April 26, 2017
The PIN & Win campaign has come to a close, and you know what that means… we have three Grand Prize winners to announce, along with hundreds of Instant Prizes that have been claimed! But before we get into all that, let's review:
Over the past few months, AMA Travel has been conducting one of its hottest travel campaigns ever — PIN & Win. For every booking made with AMA Travel (online, in centre, or over the phone), customers received a unique PIN code that entered them into a draw for their chance to win hundreds of Instant Prizes, and one of three incredible Grand Prizes.
Instant Prizes Won:
Nearly 6,000 PINs were redeemed over the course of the campaign, and more than 200 Instant Prizes were won province-wide — from $100 Esso Gift Cards, Cineplex Movie tickets, Hotel stays, Ski tickets and more! Here are just a few of those winners:
Grand Prizes Won:
$5,000 in AMA Reward dollars
8-day European Viking River Cruise for two worth $12,000
7-day trip for two to Tahiti worth $14,000
The three Grand Prize winners were randomly selected, and their AMA Travel Counsellors were notified. Almost as excited as the winners themselves, the Travel Counsellors hashed out a plan to surprise their clients by telling them to stop by their local centre to pick up a travel voucher. Each one taking the bait, the three winners were in for the shock of their lives…
The winner of $5,000 AMA Reward dollars is… Erma Capucion!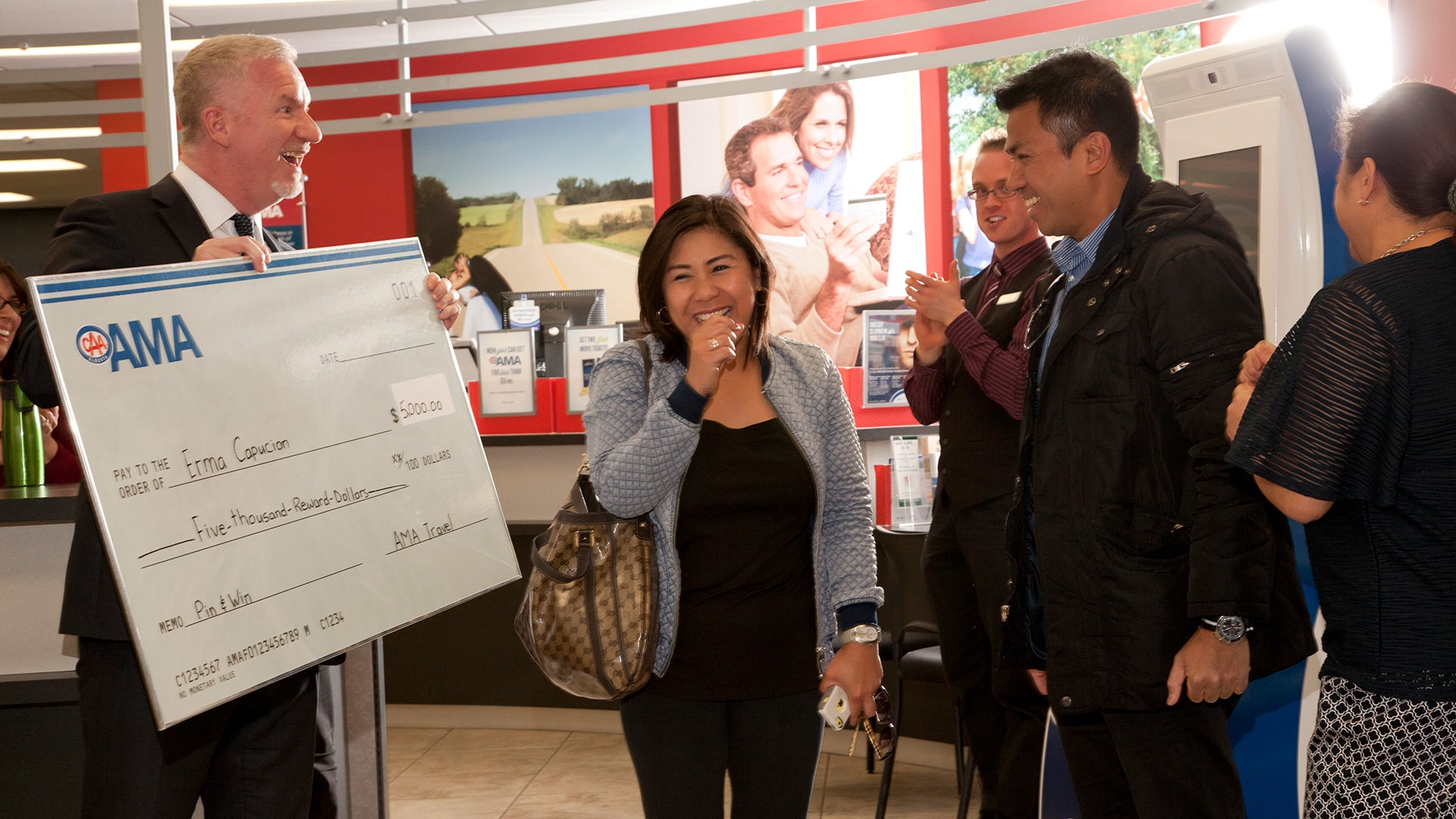 Erma, a new AMA member (January 2017) from Calgary, is walking away with $5,000 AMA Reward dollars (1 AMA Reward dollar= $1 CAD) after entering her PIN from her recent travel bookings made to Manila with Travel Medical Insurance. But what will she spend it on? Perhaps a summer vacation to Anaheim? Or a road trip to the Okanagan? With so many possibilities, we know her AMA Travel Counsellor Myrna Contreras will be there to help her decide!
Explore AMA Rewards
The winner of the Viking River Cruise is… Wilma Quan-Forsyth!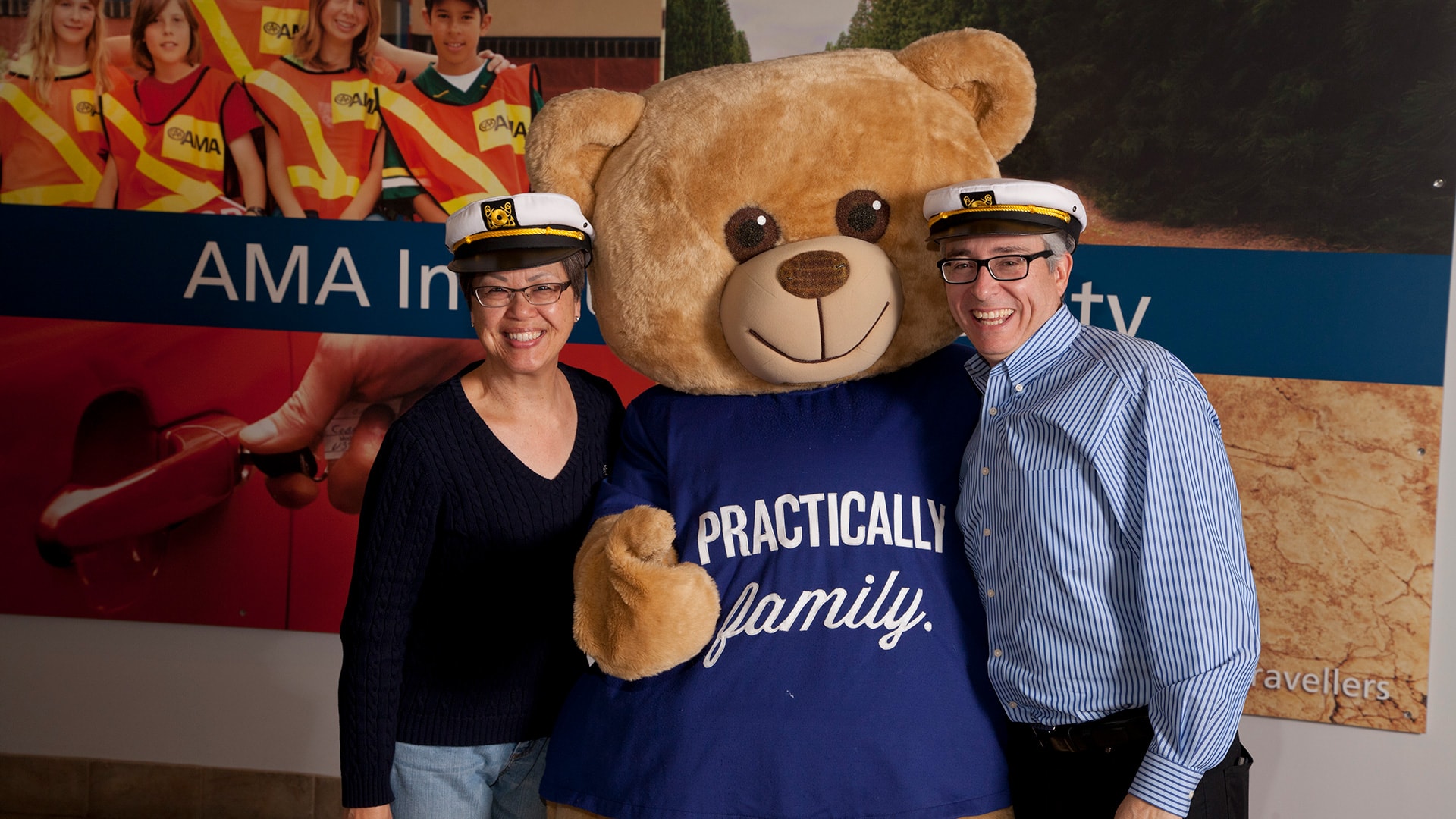 A member since 2001, Wilma will soon be leaving Calgary to set sail on a gorgeous 8-day European River Cruise worth $12,000! Although her decision to redeem her PIN after booking a Princess Cruise to Mexico with AMA Travel Counsellor Tracey Zipp may have been easy, she must now choose between sailing down the breathtaking Rhine or picturesque Danube rivers.
Explore River Cruises
And finally, the winner of the trip to tropical Tahiti is… Mary Wesley!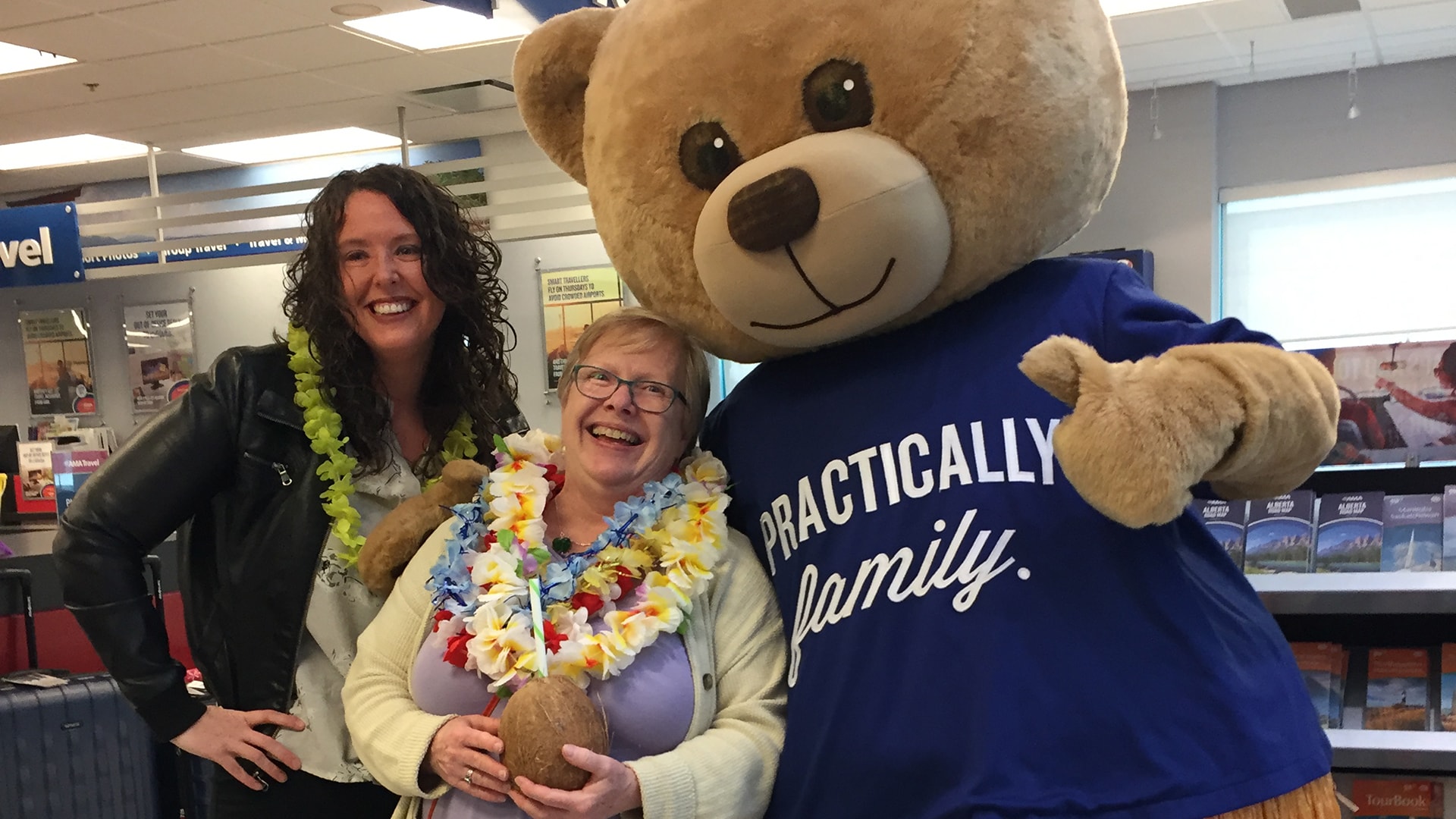 Mary hoped to celebrate her 40th wedding anniversary with a cruise, but tragically lost her husband before they could set sail. Her long-time Travel Counsellor, Cathy Tse, helped Mary book another cruise — this time with her daughter — which is how she qualified for PIN & Win and ultimately won a $14,000 trip for two to Tahiti! Eyes filled with tears as she learned of her prize. Mary — an AMA member since 1995 — said she'd never seen that part of the world and couldn't wait to experience it with her daughter.
Explore Tropical Tahiti
Thank you to those who participated in the PIN & Win campaign, and congratulations to all our winners! Be sure you stay tuned to our website and social media for any upcoming promotions and contests — you may just find yourself being featured as one of our next lucky winners!
>> PIN & Win Refer a Friend Winner
---
Ready to book your next holiday?
As Alberta's largest travel agency, we have a Travel Counsellor that can help customize the perfect vacation for you and your family. To find out more, contact an AMA travel agent or phone us at 1-844-771-1522 for more information.