PIN & Win Refer a Friend Winner Announced
Kelli Gustafson
April 20, 2017
Spring has sprung, the birds are chirping, the threat of snow still looms (it's Alberta, after all), and we are ready to announce the winner from our PIN & Win Refer a Friend contest!
For those who entered the PIN & Win contest, you had a chance to win one of three Grand Prizes and hundreds of Instant Prizes (from $100 Esso Gift Cards, Cineplex movie tickets, Hotel stays, Ski tickets and more!).
And you had the opportunity to share the love by referring a friend using the unique referral link on our site — and possibly securing your spot as best-friend-ever.
>> PIN & Win Grand Prize winners
Walking away with an Alberta Adventure Prize Pack, which includes five weekend getaways (valued at $2,500) courtesy of Sawridge Inns and Conference Centres, our lucky winner is … Rob Gakhal!
Thanks to the best friend of all — our official Twitter account — Rob entered using a unique PIN shared by @AMATravel.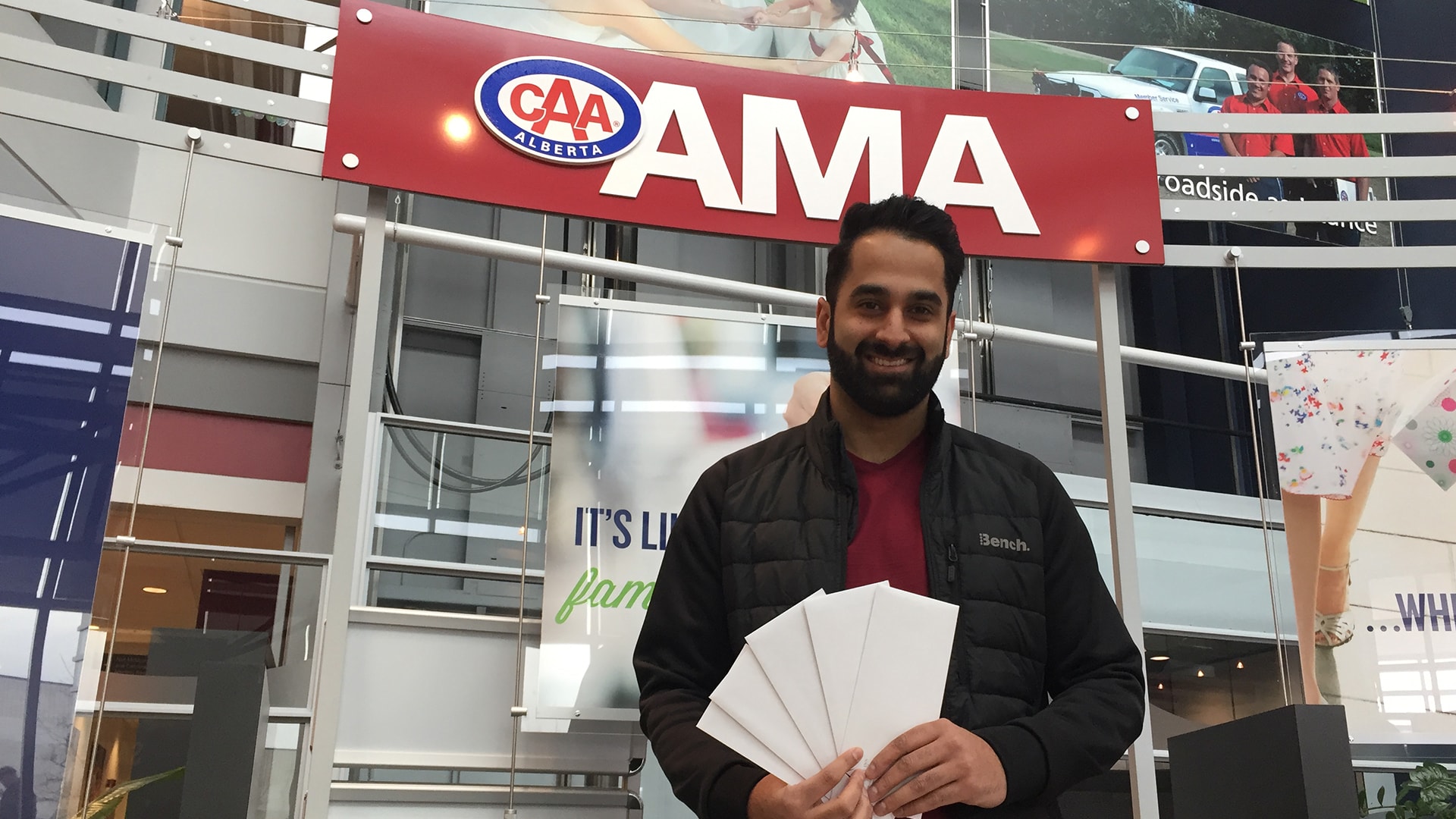 Here's what he won:
Mother's Day Package: Mother's Day buffet brunch for 6 guests (Sawridge Inn Edmonton)
Dream and Dine Package: One-night stay, dinner, and breakfast for two guests. *Excludes alcohol (Sawridge Inn Edmonton)
October Dark Sky Package: 2 nights accomodation, 2 breakfasts, 2 lunch, 2 dinners for up to 2 guests, tickets to the Dark Sky Festival and a souvenir telescope with constellation map. *Excludes alcohol (Sawridge Inn Jasper)
Christmas Package: 3 nights' accomodation, 3 breakfasts, 3 lunch, 3 dinners and holiday family activities for up to 4 guests (Sawridge Inn Jasper)
New Year's Eve Package: Chef's Table dinner, one-night accomodation and breakfast for up to 2 guests. *Excludes alcohol (Sawridge Inn Edmonton)
A father of two boys, Rob says he and his family are most looking forward to gazing at a star-filled sky with the October Dark Sky Package. The perfect family getaway includes tickets for the Dark Sky Festival in Jasper.
---
Looking for your Alberta staycation?
You'll get the lowest price anywhere online (even hotel direct!) with our Best Price Guarantee on Alberta hotels. Contact an AMA travel agent or phone us at 1-844-771-1522 for more information.