Where to Save & Things to do in Banff
Our travel agents and staff are Rocky Mountain experts. We've been planning Albertans' trips to the mountains for over 90 years, have had relationships with our hotel partners in the area for several decades, and our travel agent tour the hotels and attractions so they can give you a personal perspective on what to do while you're there.
We've gathered some of our agents' best advice on what to do on a weekend away, and how to save while you're on a Quick Trip into the wilderness.
Camping in Banff National Park
With bald eagles, elk, and a host of wildlife, hiking trails, and more, there's no better way to get into nature than sleeping right in the middle of it. There are 14 main camping sites, with some hosting over 600 campgrounds, and each offers their own unique camping styles.
How Rough do you want to Rough It?
There are numerous ways to camp while in Banff National Park:

oTENTik
These are large, 19X24' tents, set up by the campgrounds, on raised wooden floors, so it's like staying in a cabin! They come with lighting, electricity, hot showers, indoor heat, and an outdoor firepit, but there are only so many at the Two Jack campsite and they book fast!

Equipped Campsites
This means that the tent and everything is already set up for you. These aren't as equipped as one of the oTENTik sites, but they do include a barbecue, a tent that can fit up to six people, and air mattresses. And while you may not have hot water, you can take a trip to the Banff Upper springs where a shower is included with the trip!
Group Camping
Group camping – Have a huge family reunion or an office party you want to accommodate? With a minimum of 20 people you can book a group camping site, which means you have a number of camping sites, along with a kitchen shelter, several fire pits and picnic tables, and showers!

Empty Campsites
It's just the ground and what you bring. And that's what camping is all about!

Backcountry camping
Now we're talking! Get away from the crowds and park yourself right next to some of the natural wonders you'll want to visit. However, you must reserve a backcountry permit, and of course understand all the safety concerns of being that close to nature.
RVing
Okay, forget roughing it. RVing gives you tons of comfort, mobility, and a lot of options you wouldn't have otherwise. After finding a spot to park, you can shuttle throughout the area and into Banff if you want a nice meal, and there's even parking within 15 minutes walking distance from downtown. Make sure you have an RV Plus Membership for some great RVing benefits.

Save! Stay at Fairmont Properties
Skip the tent and stay in the heart of the Rocky Mountains with all the comforts & more of home. AMA members get exclusive pricing at Fairmont Properties including the Fairmont Banff Springs & Fairmont Chateau Lake Louise. Members get 20% off plus a $50 dining credit with every stay.
To see more great hotel deals, check out our regularly updated Quick Trips Hotel page for exclusive offers across Western Canada and into the States.
Hiking in Banff National Park
Banff National Park is a UNESCO World Heritage site, and it's made to be played in. Biking and camping bring some three million visitors a year to a park already filled with trees and wildlife, but the most popular activity is certainly hiking.
If you're looking to hike in Banff but aren't sure where the trails are, we've broken down the best trails for beginners, intermediate hikers, and well-tuned experts.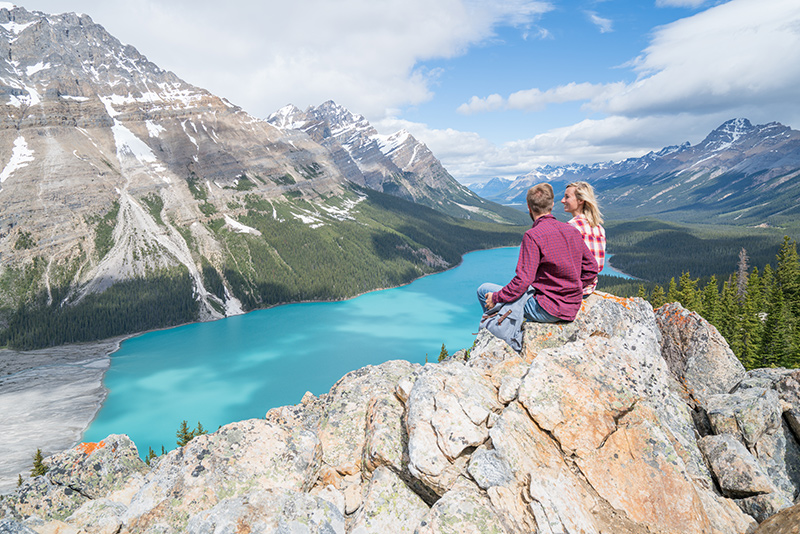 Save! Anderson Vacations tour of Banff National Park
Get Exclusive benefits on a two-week tour of famous Fairmont hotel resorts, complete with a guided hiking experience, evening wildlife safari, Sulphur Mountain gondola ride in Banff, and more. AMA Members exclusively receive a free cruise on Lake Minnewanka valued at $55 per person.
A Romantic Weekend in the Rockies
Of course, Banff is a beautiful a spot for couples as well. If you've wanted to make a weekend getaway but aren't sure what you'd do when you got there, we recommend the following itinerary:
Sample fudge and shop Banff's Main Street – Hiking gear, Canadiana, sweets, treats, and a broad selection of plaid clothing, an afternoon spent ducking into Banff's many stores and eateries is never wasted.
Take an easy hike – the hike to Silverton Falls is the perfect hike: 1 km in length, roughly 40 minutes of walking, the trail ends at a waterfall surrounded by dense forest.
Eat at The Grizzly House – A fondue restaurant with an expansive menu and rustic atmosphere makes for an intimate dining experience.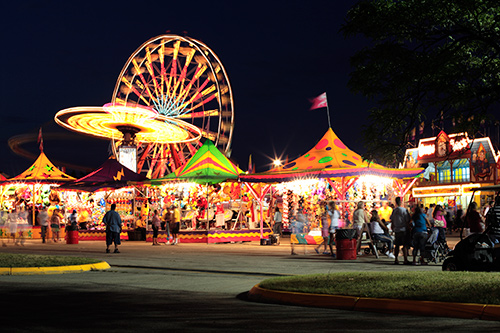 Heading to Banff and looking for some excitement?
Check out our list of action-packed events that are happening in the area and add some extra fun to your trip!
Take a ride on the Sulphur Mountain gondola
The Sulphur Mountain gondola provides an incredible view of the scenery, and if you're feeling extra adventurous, take a long hike up the mountain! That way, the ride down is free.
Save! Banff Upper Hot Springs
A long hike needs an even longer bath afterwards. Enjoy a natural hot tub with a view filled with evergreens and mountains. Show your AMA member card and you'll get 15% off your next soak!
Find more ways to save in the Rockies and across Western Canada
Whether you're with family, a loved one, a friend, or by yourself, there's a mountain of activities and sights to see in Banff.
Visit our Quick Trips pages for great suggestions for festivals and great hotel deals across Western Canada and the US, and find your great vacation of the summer!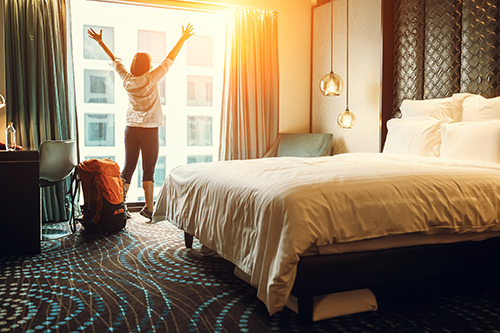 More Quick trips Hotel Deals
Find a great place to stay for a great price!
AMA BEST PRICE
GUARANTEE
On