Hotel Deals and Things to Do in Calgary
If you want a quick escape into the wonders of metropolis – meaning great shopping, amazing restaurants, and curated attractions – Calgary is an excellent choice: It's filled with public art and plenty of things to do.
If you're looking to make a family trip, have a romantic weekend, or just discover the city, we have exclusive offers on hotels (backed by our Best Price Guarantee), amazing summer festivals, great recommendations for places to eat and shop, and lots of ways to save! Check back often, because we're always adding new deals.
AMA BEST PRICE
GUARANTEE
On
Family Trip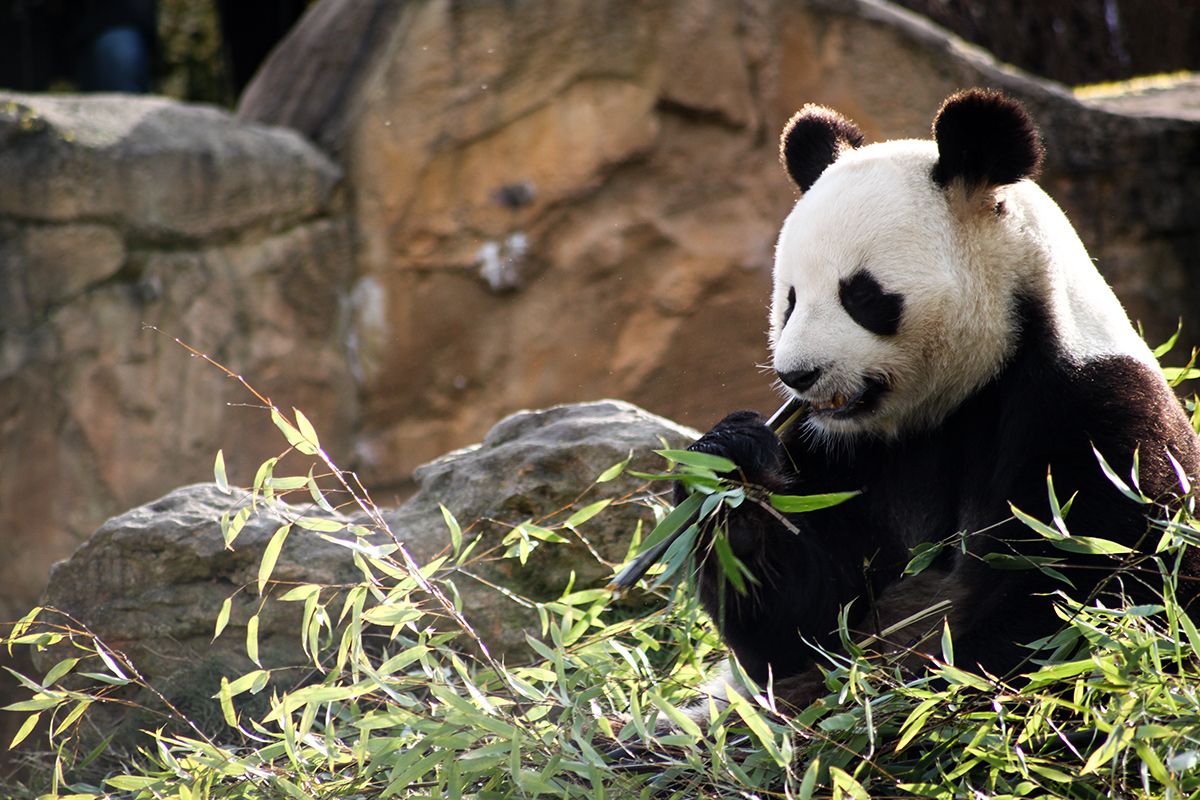 Pandas at the Zoo
Hotel – SAVE! Delta Hotels by Marriott Calgary South
Placed on Macleod Trail – a major arterial road leading south of Calgary – the Delta features an indoor waterslide and pool, club lounge, and excellent location for getting around the city. Also, AMA members get 5% off the best possible rates, all while earning Marriott points. Book your stay today!
Eat – Regrub
If you want burgers and hot dogs that are finally given the attention they deserve, you need to eat at Regrub. Grassfed beef patties are dressed in smoky potato threads, a range of aiolis, thick cut bacon, deep fried pickles, and everything else a calorie-loving heart could want.
Shop – 4th Street
Filled with cute shops and trendy restaurants (definitely make a stop at Anejo for their ceviche) 4th Street makes for a great walk, filled with people watching and treasure hunting. Bring a pet, and you'd be surprised as the royal treatment the shops in the area will give your furry friend.
Sightseeing – Sleepover at the Calgary Zoo
The Calgary Zoo offers a number of themed sleepovers for animal lovers of all stripes and spots. Penguins, hippos, and otters are on display throughout your visit, made complete with a complimentary breakfast and day admission to the rest of the zoo.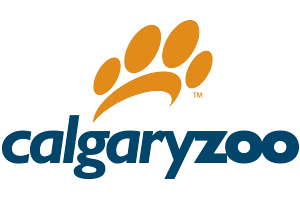 SAVE! Calgary Zoo
AMA members save 20% on admission to the Calgary Zoo! See nearly 900 species of animals, from all continents. It's a must-see attraction for anyone who hasn't been.
---
Romantic Weekend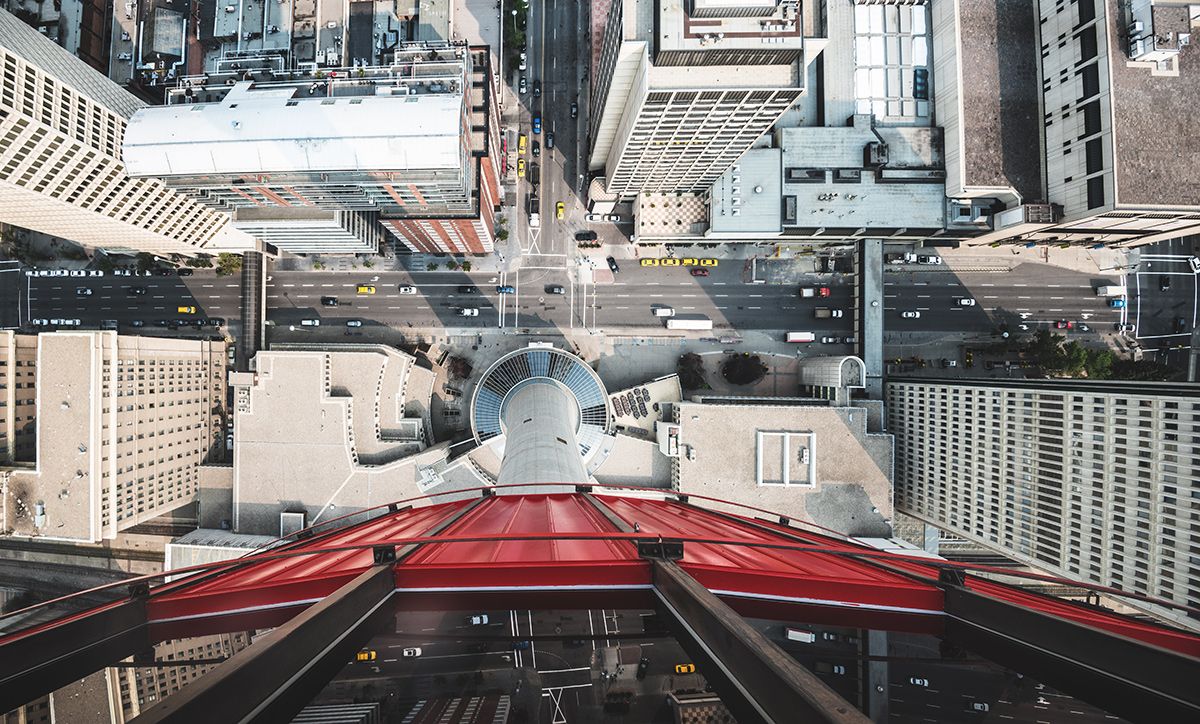 Looking Down from the Calgary Tower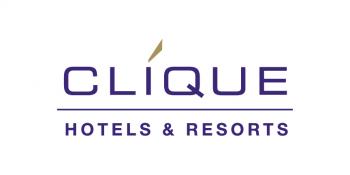 Hotel – SAVE! Hotel Clique/Applause Hotel at Calgary Airport
Our AMA Travel exclusive offer gets you in to Hotel Clique at $149 a night, Hotel Applause at $159 a night, and at both hotels up to 14 days of free parking, a free room upgrade, and 24-hour airport shuttle. Being right on the Deerfoot highway means you're within easy reach of major shopping centers, the Calgary Zoo, and the best Calgary has to offer. Find these hotels and more by checking out our Quick Trips Hotel Deals.
Eat – Rouge
Rouge has been open since 2001, and its French culinary techniques transform local ingredients into roasted duck breast, mushroom risotto, lamb sirloin and more. Rouge will set any date night in the right direction.
Shop – 17th Ave
Well known by shoppers in the city, Calgary's 17th Ave is filled with trendy boutiques like Bamboo Ballroom, specialty eats like the European Bakery and Deli, more restaurants than you could try in a week, spas, pet stores, and much, much more. Calgarians flock to it throughout the summer, so walking it on a Saturday afternoon will make you feel like you're part of the city.
Sightseeing – Calgary City Evening Tour
From Calgary Tower to Crescent Heights, Scotsman's Hill, to the Bow and more, get taken across Calgary' scenery while taking in the evening lights, learning about the city's architecture as you go.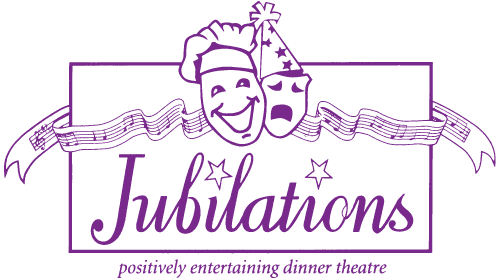 SAVE! Jubilations
If you love drama, you're in luck: AMA members can save up to $25 on admission at Jubilations Theatre!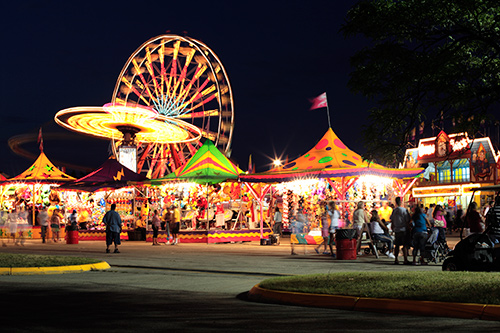 Looking for an exciting festival to enjoy this summer?
Visit our Quick Trips Festival page to search through every major festival across Western Canada, Utah, and Oregon.
---
Exploring the City
Downtown Calgary

Hotel – SAVE! The Westin Calgary
Located in the middle of downtown, the Westin offers a chic steakhouse and bar – along with being surrounded by some of Calgary's finest shopping spaces and restaurants. And AMA members save 5% on booking and earn Marriott Rewards points! Find a room!
Eat – Anju
Considered one of the best restaurants in Calgary, Anju's mix of Korean dishes with influences from American and Italian dishes makes it a must try for high-dining fare. From supper to delightful brunches, whenever you arrive, you'll be sure to enjoy your experience.
Shop – Chinatown
Full of amazing dim sum, Vietnamese sub, sushi, and Korean barbecue restaurants, Calgary's walkable Chinatown also has a number of stores full of imports, kitchenware, and skincare, with some of the most interesting stores collected under the roof of the Dragon City mall.
Sightseeing – Rothney Astrophysical Observatory
Less than an hours drive from the University of Calgary, you'll find perfect stargazing. Astronomists come from around the province to take advantage of the observatory's highly powerful telescopes to probe the stars, made all the better with an unobstructed view of the night sky.
SAVE! Bowl Alberta
Get some shoes, pick a lane, and save 20% at Bowl Alberta!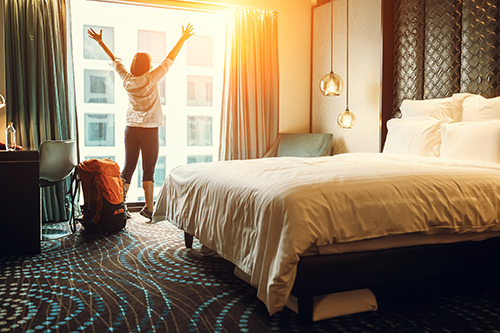 Save On Your Summer Vacation with AMA
If you're looking for ways to take a Quick Trip this summer, check our Hotels page often for exclusive, up-to-date offers so you can save big!
Contact an AMA Travel Agent
Our 200+ travel agents are experts when it comes to our province and Canada! Contact them to make your next quick trip as memorable as possible.