Hiking, Eating, and Touring in Canmore
At the foot of the Three Sisters mountains, you'll find a town filled with good food, streets that wake up with the sunlight, and the heart of numerous hiking trails that lead into the Banff National Park. We've broken down some of the best activities for couples seeking a romantic weekend, families on a camping trip, and everything to make your next Quick Trip to the Rockies memorable.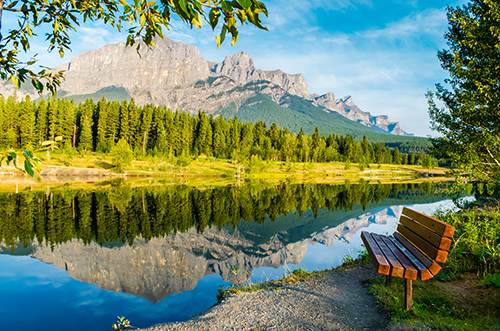 People who love Canmore enjoy:
excellent hiking trails
a break from city life
nature with a few high-end amenities
amazing dogs
saving money, thanks to AMA Travel
Why Stay in Canmore?
When most of the world hears "the Rockies," they immediately think of Banff. That's what makes Canmore something of an Alberta secret: it's all of the benefits of being just outside Banff National Park (so close that you can walk into the park without paying the parking fee!) without all the people, crowds, and high prices that come from staying in a tourist town. Canmore is also rapidly expanding, so it might not be the same the next time you visit!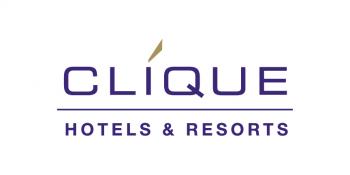 Save! Clique Mystery Offer
Want an amazing deal and a little adventure? You can save up to 50% off of Clique Canmore's amazing properties with their Mystery offer. Book ahead with Clique properties, and they will choose your room for you from among their four luxury hotels, then confirm your destination with 72 hours of your arrival date.
Hiking
Canmore is filled with beautiful trails to traverse. For a few easy trails that make for a nice scenic walk, we suggest:
Bow River Loop – a two-hour walk that's easily accessible from Canmore's downtown, this trail follows the Bow river, providing a stress-free view of evergreens and the Three Sisters mountains.
Grassi Lakes Hiking Trail – gem-coloured lakes wait at the end of this walk, which provides two options: the relatively flat trail that from the outset forks to the right, and the more difficult left trail that brings you high above Canmore in all its splendor.
Grotto Canyon Hiking Trail – just a fifteen minute drive from Canmore is a high-walled canyon split by a dry creek bed which serves as your walking trail. The creek can fill during the early days of Spring, but it's still worth the wet ankles to see the cave paintings that cover the walls.
Family Fun at Elevation Place
An aquatics center – filled with a lazy river water slide, water play place, and two-storey water slide -- climbing gym built by Walltopia, the Canmore public library, and Canmore Art Guild all make for a great day of indoor activities.
Snap selfies with beautiful dogs
Do you love dogs? Do you love dogs that are happy? What about dogs on a hiking trail that are thrilled to be outside? Canmore is the place for you. Canmore is filled with dogs of all stripes (stripes?), shapes, and colours, and if you have your own, it'll be right at home along the trails.
Want to treat your pooch to a getaway into nature? Learn why Canmore is a great location to bring your pooch!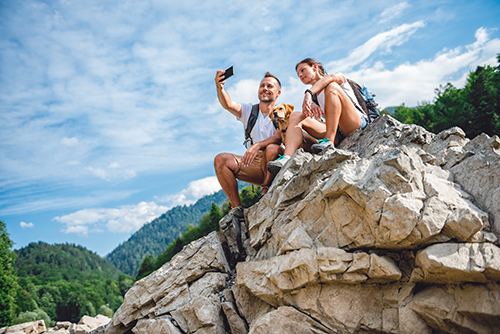 Save! Canmore River Adventures
Members save 15% on float tours of the Bow River. A relaxing afternoon, this adventure is perfect for guests of all ages, and highlights the amazing terrain you can only find in our Rockies.
Romantic Weekend Needed? Take a Canmore Food Tour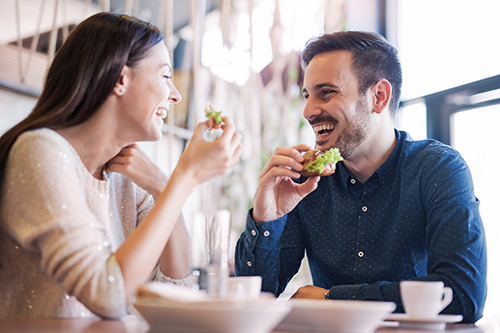 Not sure where you want to eat? Try several hotspots with a Canmore Food Tour! Four hours of walking, talking, and dining are a great way to introduce yourself to Canmore's restaurants, including a chocolatier, wine merchant, café, tacos and more, all while learning about the town. Some of the stops include:
learning about how local eateries stock the most natural ingredients at Rocky Mountain Flatbread Co.
sampling the many levels of complex Canmore Wine Merchant offerings
eat your fill of Albertan beef at the Gaucho Brazilian Barbecue
and more!
Rat's Nest Cave
Rat's Nest Cave is an adventure for any spelunker, and an incredible attraction tucked away in the Rocky Mountains. Take a guided tour with Canmore Cave Tours, and when it's over, you can purchase artisanal wine tumblers and pottery made with the dust taken from the cave!
Check for more hotel deals
We have numerous exclusive offers from hotel across Western Canada and into the United States. Look below for an amazing hotel deal, and check our regularly updated Quick Trips hotel page for new deals
AMA BEST PRICE
GUARANTEE
On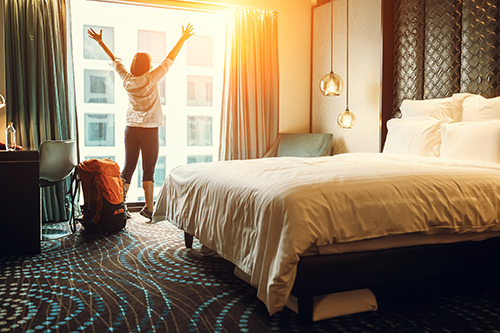 More Quick trips Hotel Deals
Find a great place to stay for a great price!