How to Plan a trip to Oregon
Oregon is for nature lovers. And foodies. Also, wine lovers. Oh, and hikers will have a good time. Road trippers, beach goers… okay, Oregon can be enjoyed by almost anybody. So with all of these amazing things to see and do, how do you go about planning a trip down south?
To start, AMA Travel has negotiated some amazing hotel deals across the state so you can make the most of a Quick Trip. We've also researched some of the must-hits across the state, so you know where to go and where to find the fun.
People who love Oregon also love:
Beautiful nature vistas
Beach life
Cool cities
Touring vineyards
Adventurous road trips
---
Cities
Portland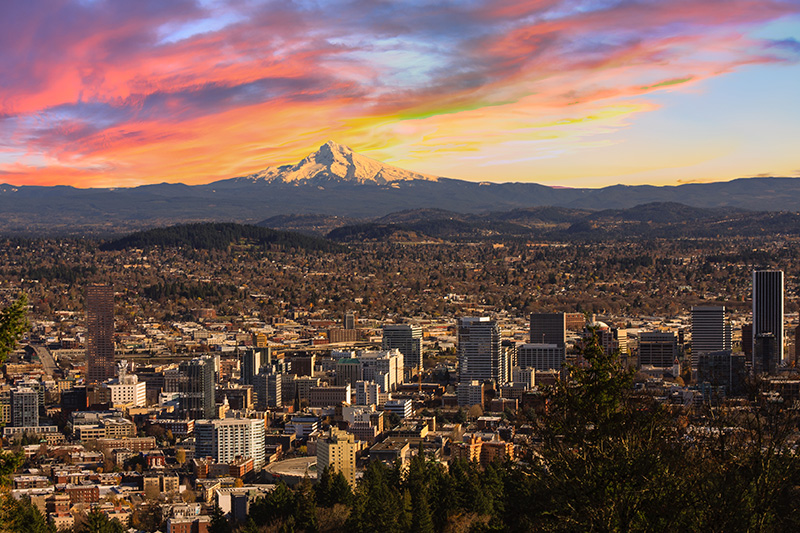 Save! Jupiter NEXT Hotel
AMA members receive 25% off the hotel's best available rates, a steal of a deal when you consider the hotel's city-centre location, in-house art gallery, and not one but two restaurants.
Details on Hotel
While very trendy, few tourists make the trek to Portland. That means it's still a great travel secret. A thriving food truck scene, nearby Mt. Hood, brewery after brewery, and laid-back culture make it a great for Albertans that want something different, yet familiar. If you want to take a bike tour of the city, AMA members get one free single ride pass at BIKETOWN, Portland's city bike share system.
Baker City
Save! Geiser Grand Hotel
AMA members get an amazing deal at the Geiser Grand Hotel, which is a short drive from boating, fishing, skiing, and a golf course. You'll receive attractive CAA Rates and one free cocktail per guest.
Details on Hotel
Baker City stands in contrast to the trendy and progressive Portland. Its sparse population of nearly 10,000 gives it a quaint feel, complemented with houses inspired by Victorian architecture, and museums that showcase the city's role in American pioneering.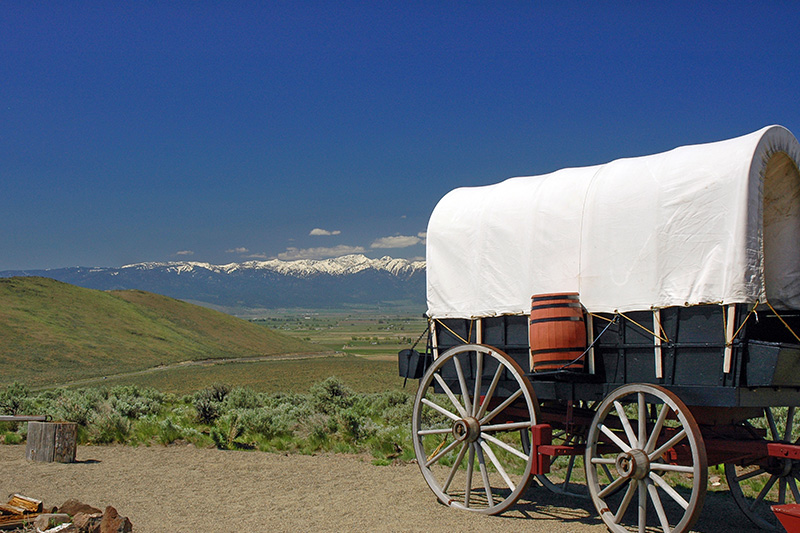 Bend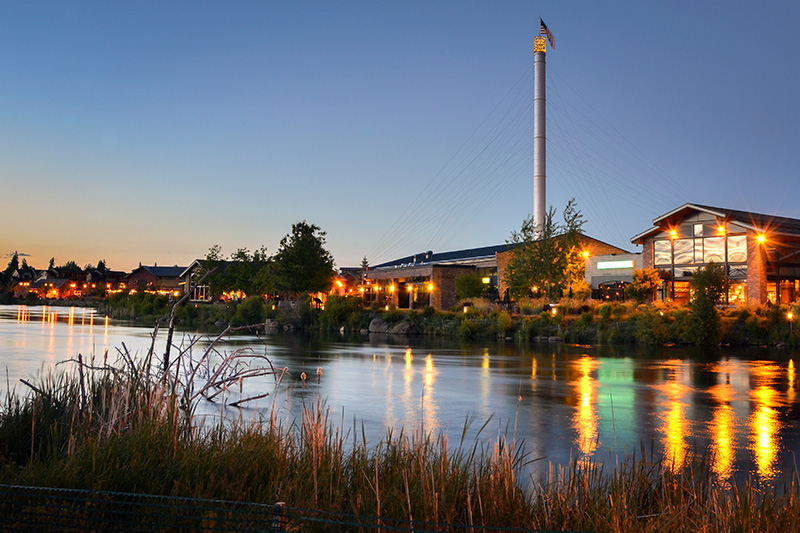 Save! Riverhouse on the Deschutes
There are amazing places to bike and snowboard around Bend, and you can stay in the midst of it all at the Riverhouse. AMA members get a great deal, along with great amenities such as pet friendly accommodations, a private patio, and a heated pool.
Details on Hotel
A town nestled in nature, Bend knows how to make the most of its mountain atmosphere: go white water rafting, then enjoy one of the city's many artisanal restaurants; take a bike into nature, then hit several small breweries along the way. Bend is about finding the best of city life without sacrificing the great outdoors. Want to see if you can catch a glimpse of a sasquatch from a helicopter? AMA members also get $100 off all hour-long Big Mountain Heli Tours!
---
Oregon Coast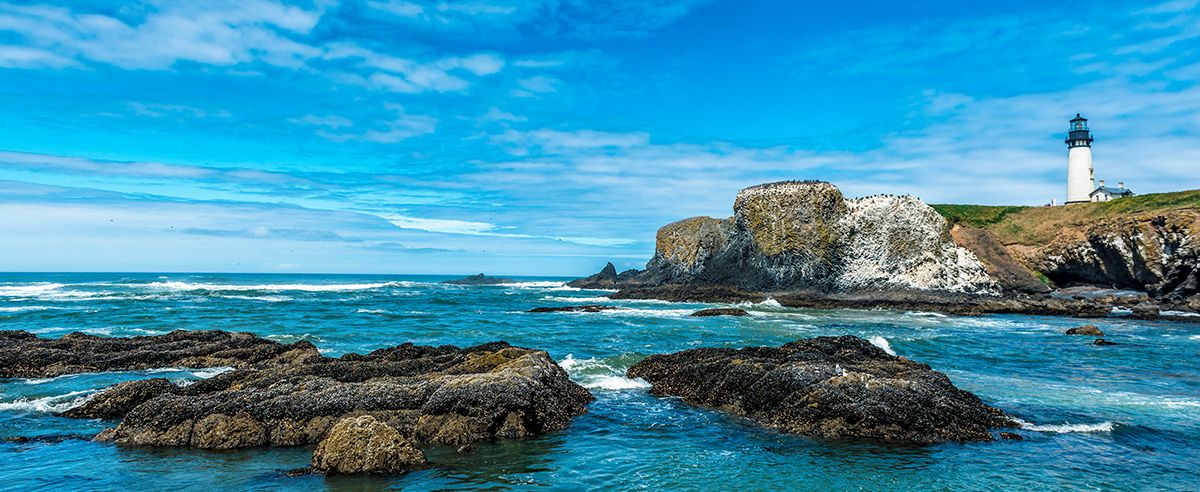 Sun-kissed and bordered with ocean waves, the Oregon Coast is more than just a beautiful beach next to a highway. You'll find incredible camping grounds, fun cities, and tons of nature activities to bring a smile to your face and a tan to your skin.
Serene Astoria – If you wander around Astoria, you may discover that it's oddly familiar… especially if you're a fan of The Goonies, which was filmed around the city! Visit the Columbia River Maritime Museum, take a trip around the Riverwalk, and if you're hungry after some sightseeing, we suggest you check out the Bowpicker, which serves fish and chips from a parked boat
Oregon Coast Aquarium - Can't get enough marine life? Seals, otters, octopi, puffins, jellyfish, and more find their home in the Oregon Coast Aquarium, and AMA members get 10% off admissions costs!
Yaquina Bay Lighthouse – The lighthouse was built in 1871, and operates as a museum during the day. It also offers a great view for whale watching all year round
Sea Lion Caves – Located near the town of Florence, the caves are an environmental wonder and are filled to the brim with sea lions throughout the fall and winter
Oregon Beaches – It wouldn't be a trip to the Oregon Coast without stopping at a few beaches along the way. Cannon, Rockaway, Newport, and Gold Beach are all hot tourist spots that feature multiple activities, places to eat, and more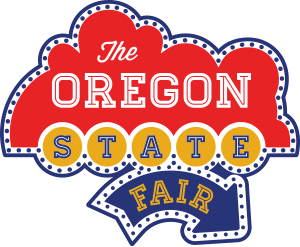 Oregon State Fair
Want to attend a festival that's nearly 150 years old? The Oregon State Fair, held in the state's capital of Salem, is one of the country's oldest, and features food vendors, live music, Hispanic wrestling, livestock showcases, and more!
If you love festivals, check out our Quick Trips Festivals for the most exciting ways to spend your summer.
Wine Country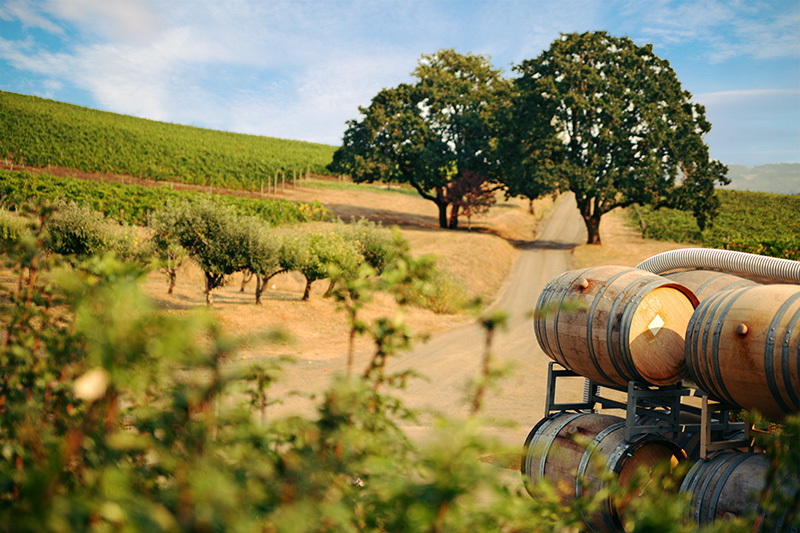 The lush Willamette Valley just outside of Salem (Oregon's capital) is home to more than 500 wineries. Some compare it to the burgundy and Alsace regions of France, and the valley specializes in producing incredible Pinot Noir wines, along with chardonnays, Rieslings, sauvignon blanc, and more.
Given the beautiful weather during the summer, take in the Willamette Valley with a bike tour, guided tour, or hot air balloon (AMA members get a special group rate with Vista Balloon Adventures). And don't forget the gourmet dinners, gala events, and other attractions hosted by the vineyards themselves.
---
Oregon's great tourist sites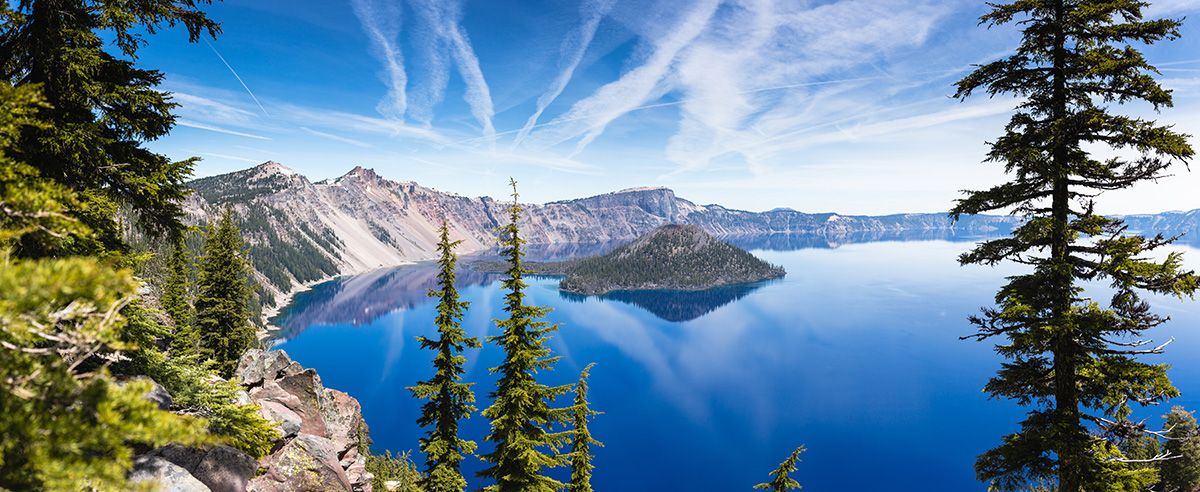 Of course, Oregon is also known for its incredible natural sites that draw in thousands of tourists every year
Crater Lake – Formed by the explosion of a massive volcano, this park is best enjoyed with a bike around the crater
Painted Hills - The colourful striations across the mountains are a natural wonder, and the fossils buried beneath make for interesting visits to local museums
Oregon Caves National Monument and Preserve – This marble cave system was discovered in 1874, and the beautiful formations make it a must-see for thousands of tourists each year
Mount Hood – This inactive volcano is one of several peaks located throughout Oregon (others include Mount Jefferson, the Three Sisters, Newberry Volcano and more) that make for amazing snow sports and summer hiking
Tulip Fields – Just outside of Portland, visitors can stroll through nearly 40 acres of tulips, planted with every colour of the rainbow
Deschutes River – For an amazing white water rafting trip, visit the Sage Canyon River Company and see the river up close. Also, AMA members save 10% on their adventure!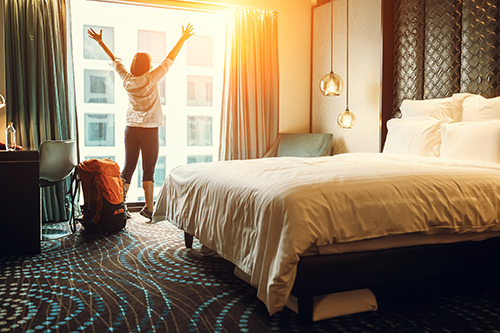 Contact an AMA Travel Agent
Looking for more information? Our 200+ travel agents are experts when it comes to travel in Western Canada & the USA Contact them to make your next quick trip as memorable as possible.