Things to Do in Southern Alberta
When it comes to travelling Alberta, many of us opt for whirlwind getaways among the lakes and peaks of Banff and Jasper National Parks. While it's true they have no shortage of natural beauty, we are often hasty to overlook the whimsical charms and breathtaking landscapes of southern Alberta. From jaw-dropping mountain vistas to sweeping deserts and ghost towns, our province's south captivates thousands of visitors a year with its rich history and unique tourist offerings.
People who love southern Alberta also love: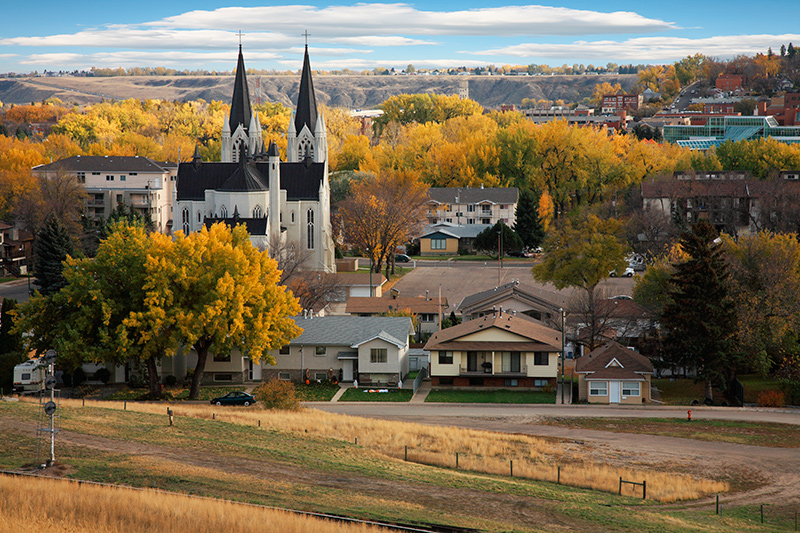 Small town charm
Fun in the sun
Peaceful campgrounds
Majestic mountains
Crystalline lakes
Cities

Lethbridge
Surrounded by rolling hills and endless skies, Lethbridge is a little city with a big heart. While it may not teem with tourists, it's an ideal place to immerse yourself in nature or kick back and relax with family. Museum lovers can browse hundreds of years of Southern Alberta history at the Galt Museum and Archives, a former hospital with a haunting reputation. Or, if you prefer to soak up an interactive piece of history, visit Fort Whoop-Up, a former trading post and hub of the once-notorious illegal whiskey trade. Not a history fan? Admire the finest local art at the Southern Alberta Art Gallery or enjoy some fresh air among the cottonwoods and Coulees at the Helen Schuler Nature Centre. Later, unwind from your museum hopping excitement with a stroll in the lush Nikka Yuko Japanese gardens or a hot dog roast on the shores of Henderson Lake.
Finally, no visit to Lethbridge is complete without a walk in the scenic river valley! Wander some of the city's most beautiful trails for some Instagram-worthy snapshots and a bird's eye view of the glinting Oldman River.
SAVE! Best Western Hotels
For a comfy and affordable night's sleep, AMA members can book at Best Western, receive up to 15% off, and even earn 10% bonus points!
Treat yourself after a long day of sightseeing! Here are some of our favourite places in Lethbridge:
Firestone Restaurant and Bar: A popular local favourite, this atmospheric downtown steakhouse is your go-to for prime rib and wood-fired pizzas.
Lighthouse Sushi Bar and Japanese Eatery: Fans of authentic Japanese cuisine should look no further than this contemporary gem with outstanding service.
Penny Coffee House: Need a morning pick-me-up? This eclectic coffee shop has got you covered!
Streatside Eatery: Another local favourite, this little restaurant specializes in classic fare from soups and sandwiches to burgers and fries.
Telegraph Tap House: Sample a beer (or three) at Lethbridge's original craft beer house.
Two Guys and a Pizza Place: Featured on the TV show You Gotta Eat Here, this award-winning pizza joint is a hit for the whole family.

SAVE! Crazy Cakes
As if the above offerings aren't tantalizing enough, AMA Members receive 10% off on mouth-watering sweets at Crazy Cakes in downtown Lethbridge. Enjoy cupcakes, spudnuts, cakes, and coffee at this charming bakery that locals just can't get enough of!
Medicine Hat
One of southern Alberta's most overlooked hidden gems, Medicine Hat boasts quirky museums, beautiful parks, and even the world's largest tipi. Or, if you're searching for an escape from city lights, pitch your tent at the peaceful Elkwater campground or try your luck fishing at the picturesque Reesor Lake in Cypress Hills Interprovincial Park.
Travelling with kids? Take a day trip to the Brooks corn maze and lose yourself in a day of outdoor fun.
Save! Hampton Inn & Suites
Medicine Hat may be small but has no shortage of big savings! AMA members can save up to 10% off at Hampton Inn & Suites and even earn additional points when booking CAA rates.
Day Trips/Weekend Getaways
Milk River
Want to feel like you're in the Wild West? Paddle down the scenic Milk River on a three-day canoe trip before arriving at the beautiful Writing on Stone Provincial Park. Once you're there, hike up to see the ancient writing on sandstone left by indigenous Blackfoot before making s'mores at your campsite or cooling off in the nearby river.
Beware of cacti and rattlesnakes on your trekking adventures! Also, be sure to pack your sunscreen if you visit in the summer, when temperatures in southern Alberta often soar up to 27 to 33 degrees.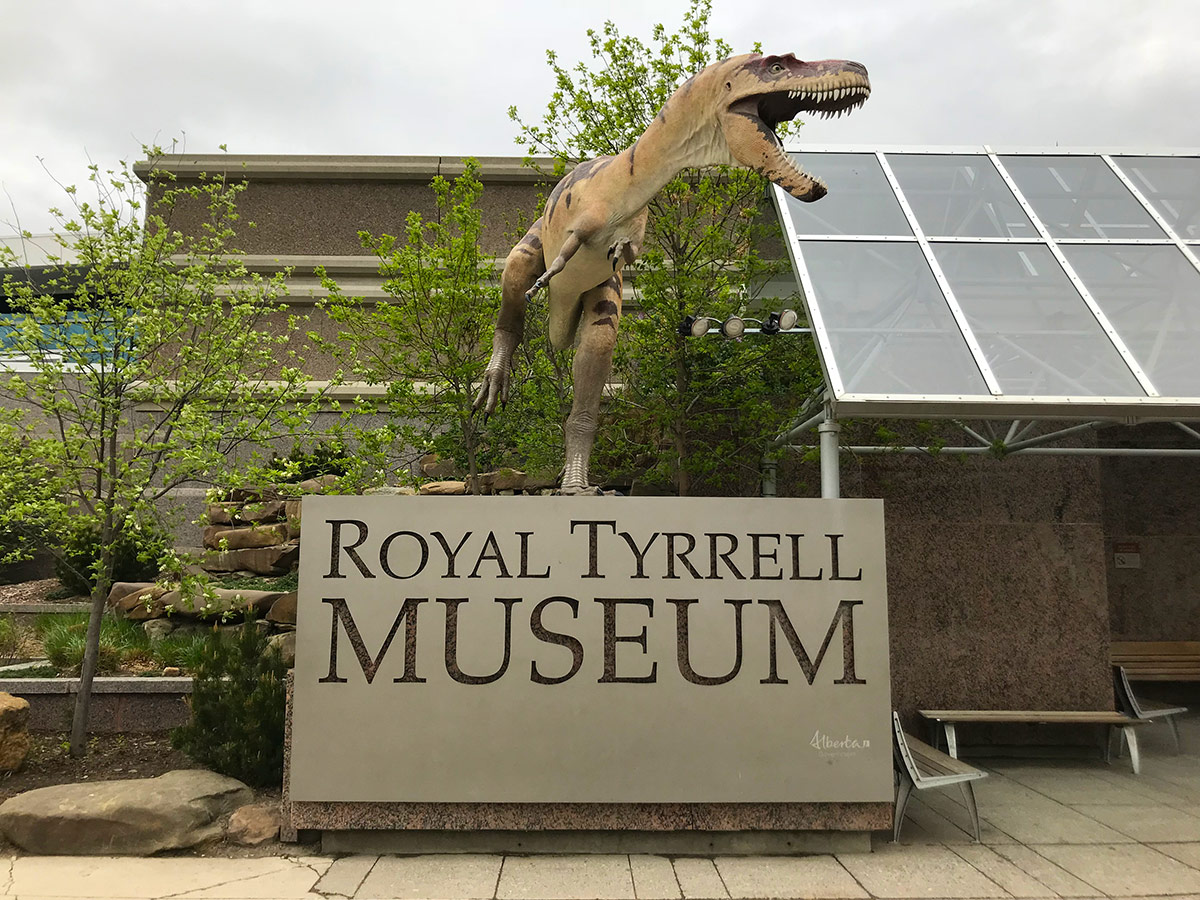 Take a Quick trip to Drumheller
Tucked away in the badlands of Southern Alberta lies the town of Drumheller. With numerous sights to see – such as fossils that are millions of years old and breathtaking landscapes that look like they are from a land time forgot – this is one area of Alberta that won't disappoint, and will leave you wanting to come back and discover more.
Fort Macleod
Embrace your patriotic side and discover almost 150 years of Mountie history at The Fort Northwest Mounted Police Museum. Soak up the history of one of Canada's most beloved symbols from the 1870s to the present before enjoying a traditional Musical Ride put on by the Mounties themselves. After, browse an antique shop or pay a visit to the Empress Theatre, a 20th century opera house turned movie theatre.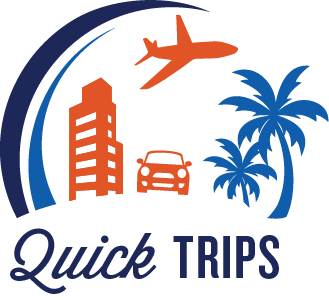 Want a Quick Trip? What about a local tour!
Enjoy an unforgettable journey in Western Canada with one of our AMA partners! Go bear watching in British Columbia, explore the Rockies by train, or spend a week sampling wines in the Okanagan. It's a great way to learn more about your backyard!
Head Smashed-In Buffalo Jump
Only a 20-minute drive from Fort Macleod, Head Smashed-In Buffalo Jump is the UNESCO world heritage site known for its staggering namesake cliffs used by indigenous Canadians to hunt bison for over 6,000 years. Take in the historical exhibits at the interpretive centre before grabbing your camera and marvelling over the eye-popping plummet of the jump itself.

Save! Head-Smashed-In Buffalo Jump Interpretive Centre
As if these jaw-dropping cliffs aren't exciting enough, AMA members can save 10% off their regular admission at this world-class site!
National/Provincial Parks

Waterton Lakes National Park
You've probably visited the iconic Banff and Jasper National Parks, but have you ever experienced the picture-perfect views of Waterton Lakes? Be sure to pack your hiking boots and camera before embarking on some of Alberta's most breathtaking hikes. Waterton is only an hour drive from Lethbridge making it great for day trips.
Here are some of our favourite Waterton climbs: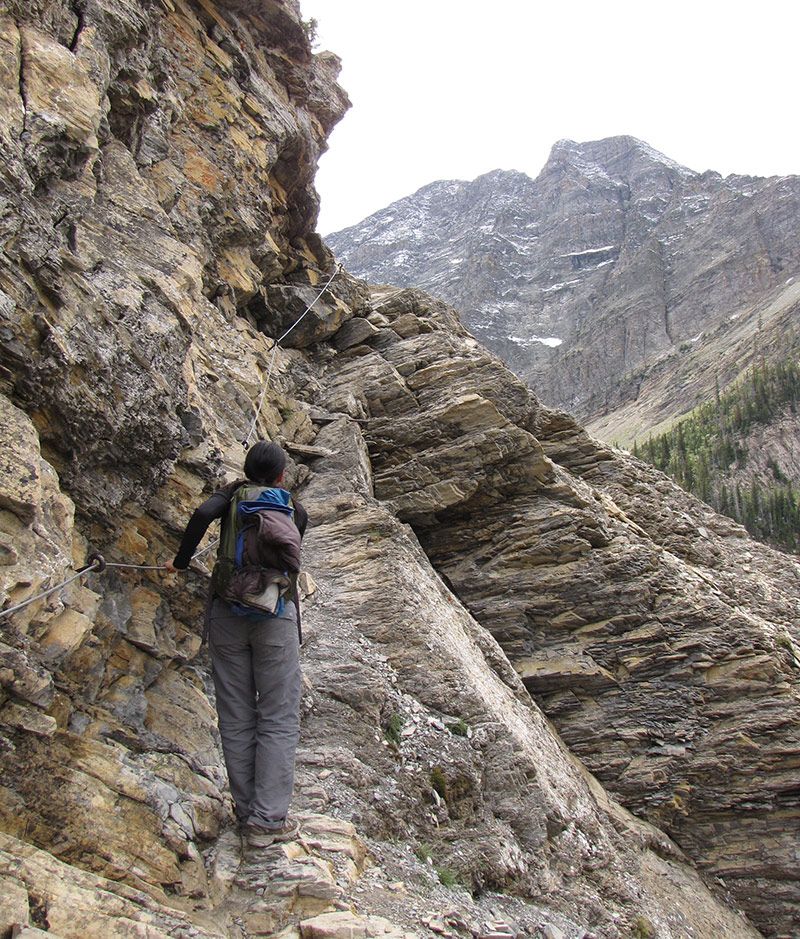 Bears Hump: Great for novice hikers and families, Bears Hump is a brief yet rigorous climb culminating in spectacular views of Waterton Valley and the imposing Mount Cleveland. *Note: Bears Hump Hike is currently closed due to the 2017 fires. Until the hike reopens soon, we recommend as an alternative lower Bertha Lake Falls hike that starts from the townsite.
Crypt Lake: Dubbed as one of the most thrilling hikes in the world by National Geographic, this winding trek begins with a short boat ride from Waterton marina to Crypt Landing before progressing into a challenging but rewarding 17.2 km hike.
Red Rock Canyon: A brief yet memorable adventure, this awe-inspiring hike beckons mountaineers with its striking red rock and trickling clear waters. An excellent choice for novice hikers, this is an ideal expedition fit for the whole family. *Note: This area is closed to vehicles due to the 2017 fires. The area can still be accessed via hiking or biking.
Want to treat yourself after a long day of hiking? Try one (or all) of these popular local favourites:
Fireside Lounge & Wine Bar: Unwind from the day's excitement with a glass of wine and live music in this trendy bar and restaurant.
Pizza of Waterton: A favourite local tradition for 20 years, this is an ideal place to wrap up your day's adventures.
Waffleton: Treat yourself to a decadent waffle with all the trimmings at one of Waterton's most popular sweet shops.
Wieners of Waterton: This bustling hot spot puts a new twist on an old classic, offering many toppings, vegetarian options, and an ideal place for people-watching.
Feeling particularly adventurous? Venture south of the border to the picturesque town of Whitefish, Montana, where you can soak up even more alpine adventures. Adrenaline junkies can opt for a rock climbing tour, beer lovers can discover their new favourite brews at the Great Northern Brewing Company, and shopping aficionados can browse the trendy boutiques in the charming town itself.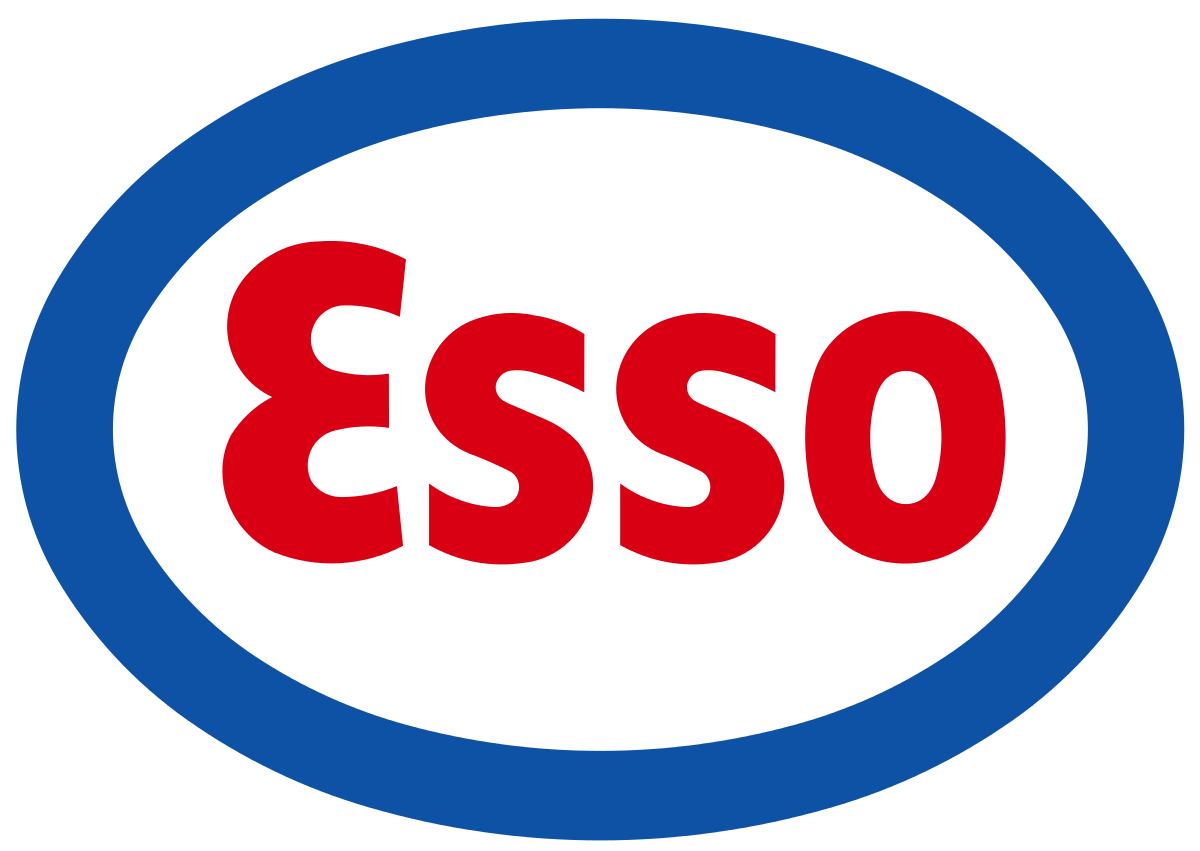 Save! Esso
Want to save big on the road? AMA members earn 2% off on their refueling pit stops with a reloadable Esso Card. Stop by any AMA centre and pick up yours today!
Crowsnest Pass Provincial Park
Nestled near the southern end of the Rocky Mountains, Crowsnest Pass is paradise for campers to mountain bikers to museum lovers. Just a one and-a-half hour drive from Lethbridge, there is no shortage of sweeping views or rugged natural beauty in this popular tourist escape.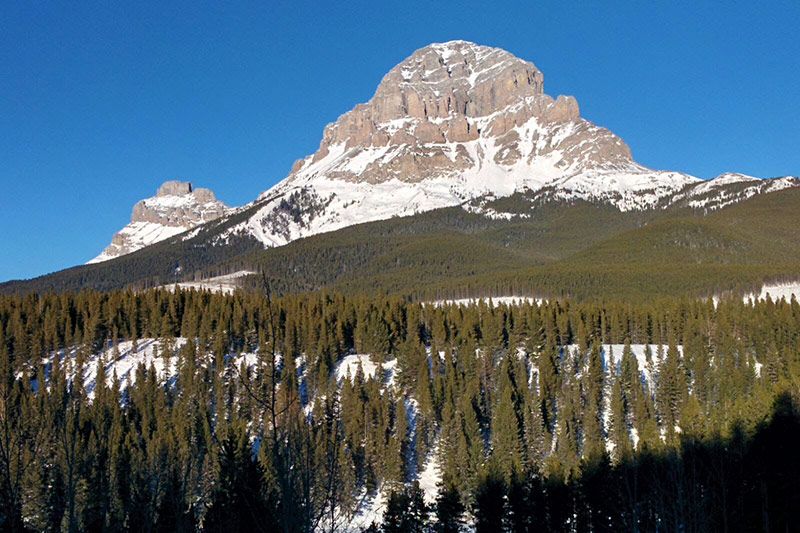 Here are a few of the Pass's most popular hikes:
Turtle Mountain: Referred to by indigenous people as "the mountain that moves", Turtle Mountain is one of the Pass's most popular treks due to its connection with the infamous Frank Slide. A staggering 75-kilometre hike, its breathtaking scenery rewards hikers with a birds-eye view of Crowsnest Pass below.
Lundbreck Falls: Fans of quintessential rushing waterfalls will love the shimmering beauty of these ever-photogenic falls. Admire them from an observation platform before climbing down into the limestone gorge to feel the cool spray first hand.
Star Creek Falls Loop: If you're looking for a short hike with magnificent views, wind your way through this stunning trail and encounter a scenic canyon and the awe-inspiring Star Creek Falls itself.
Want to put away your hiking boots for a day or two? Consider one or more of these unconventional day trips:
Lille: Nestled in the woods just north of Frank lies the haunting remains of a former 20th century mining town. Marvel over the weathered brick remnants of a once bustling hotel, school, and hospital before posing for a photo beside the town's rusted remaining fire hydrant.
The Bellevue Underground Mine: A flourishing coal mine from 1903 to 1961, the Bellevue Underground Mine is a great place to experience part of southern Alberta's mining history first hand. Bundle up in a warm coat or sweater before donning an authentic miner's helmet and following informative guides along 300 metres of re-timbered mine.
Crowsnest Museum & Archives: Located in the tiny town of Coleman, this unique museum boasts high quality exhibits that tell the story of Crowsnest Pass. Displays include rooms dedicated to mining and pioneering, a replica of a vintage general store/blacksmith shop, and even a space devoted to the diverse wildlife of Crowsnest Pass.
Frank Slide Interpretive Centre: Less than a 25-minute drive from Crowsnest Pass lies the site of one of Canada's largest natural disasters. Stop by the interpretive centre, where knowledgeable guides and moving displays will take you back to the night of April 29, 1903, when part of Turtle Mountain crumbled away and buried most of the town of Frank in seconds.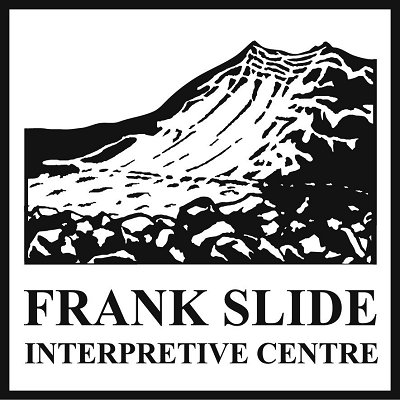 SAVE! Franks Slide
Need 1 more reason to visit Frank Slide? AMA members save 10% off their regular admission!
Cypress Hills Interprovincial Park
Nestled on the border between Alberta and Saskatchewan, Cypress Hills Interprovincial Park is a lush oasis in the grasslands. Only a two and-a-half hour drive from Lethbridge and less than an hour's drive from Medicine Hat, this sweeping panorama of glinting lakes and towering poplars might just take your breath away. An area rich in indigenous history and brimming with diverse wildlife, Cypress Hills boasts dozens of year-round family-friendly activities such as camping and golfing in the summer and ice fishing and cross-country skiing in the winter.
Festivals
Want to soak up some family fun with a small-town feel? Come on down for one of these popular Alberta festivals:
Taber Corn Festival: Corn lovers rejoice! Enjoy one of southern Alberta's most beloved festivals in the tiny town of Taber, where you can eat corn to your heart's content, get a front row seat at the parade, and settle in for some live music.
Whoop-Up Days: A celebrated family tradition since 1897, Whoop-Up Days is the perfect way to wrap up the summer holidays. Parades, rodeo, live music, and abundant carnival fare make it one of Lethbridge's most anticipated events of the year.
Southern Alberta Music Festival: Soak up two days of southern Alberta's hottest local music at this lively summer tradition! Listen to some classic rock 'n roll or blues before grabbing a delicious dinner from the concessions or basking in the shade of the beer gardens.