What's New in Las Vegas in 2018
There's always something new to check out in Vegas, and 2018 brings a score of new activities: a new hockey team, an Esports arena, ziplining over the strip, and a few multi-million dollar hotel renovations to name a few. Here are just a few of our favourites.
---
What's New to See
Las Vegas Knights Games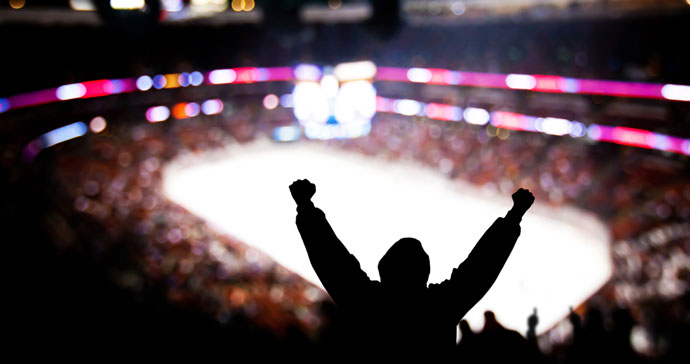 With the Las Vegas Knights bringing hockey to Vegas, the only piece of Canada you'll be missing in the Nevada desert is a Timmies. With the new season starting in October, there can be no better Vegas trip than touring the strip and taking in a game against the Oilers or Flames.
LINQ Promenade
The LINQ promenade is an experience in itself: ride the world's tallest Ferris wheel (550 feet!), eat at Guy Fieri's Vegas Kitchen, Gordon Ramsay Fish & Chips, the Haute Doggery hot dog shop, Breeze Daiguiri Bar and more! Stop in for a concert and some bowling at Brooklyn Bowl venue, get into virtual reality in VR Adventures, and just enjoy the vibrant street!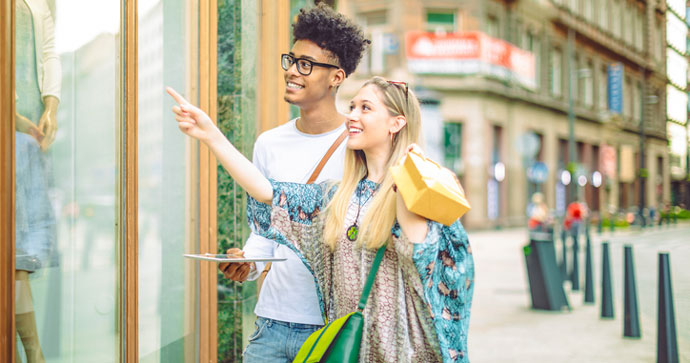 Virtual Reality Big Apple Roller Coaster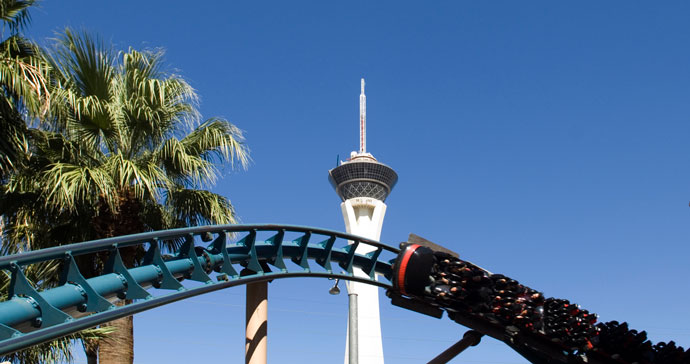 The Big Apple Coaster in the New York-New York hotel can be ridden like a normal roller coaster, but why just see the strip when you could fly over a future city chasing after an alien that's escaped from Area 51? It's a wild ride made extra-terrestrial, and definitely worth the experience.
Luxor Esports Arena
Like video games? Luxor hotel has opened one of Las Vegas's first public Esports arenas. Come and watch professional gamers duke it out on a 50 foot LED video wall and state-of-the-art gear while sampling some beverages for a night you can't get on your couch at home.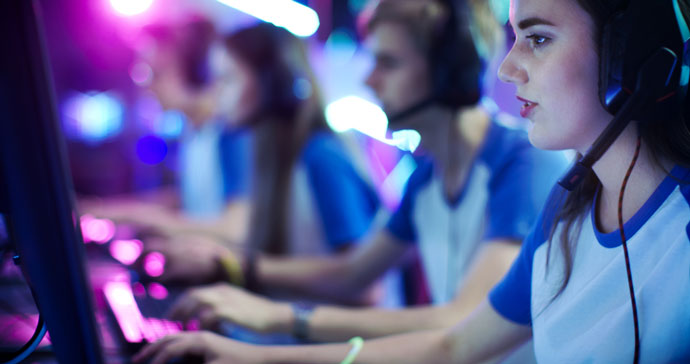 Fly LINQ Las Vegas Zipline
Ride an elevator up then fly at 35 mph down a zipline overseeing the LINQ promenade. It's the first of its kind directly over the strip, and gives you a great view of the action.
The Voice: Neon Dreams Live Show
Fan of Americas hit talent show The Voice? Want a chance to show your stuff alongside a professional? The Voice: Neon Dreams is a live show that brings back famous winners, and even gives you a chance to cut a demo to perform on stage with them!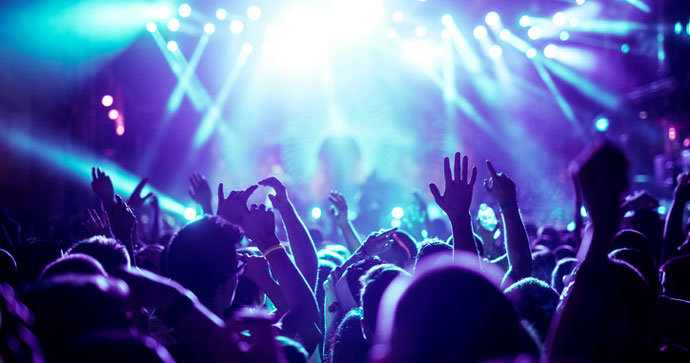 What's New to Eat
Hell's Kitchen by Gordon Ramsay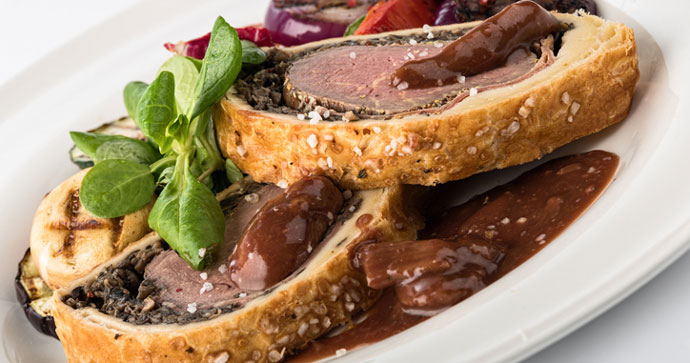 If you love all 17 seasons of the Hell's Kitchen series, you have to eat at the world's first restaurant based on the show! Try some of Gordon Ramsay's staple items (including Beef Wellington and the Hell's Kitchen Burger). Make reservations now though, as getting in is as hard as getting a compliment from Ramsay himself!
China Tang
In the MGM Grand you'll find upscale Cantonese cuisine like you've never experienced. Drunken chicken, wok-tossed squid, barbecued pork, and all the favourites done in an entrée or dim-sum style.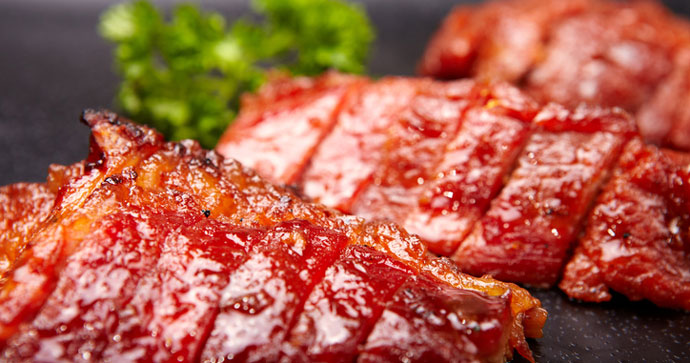 Meet Fresh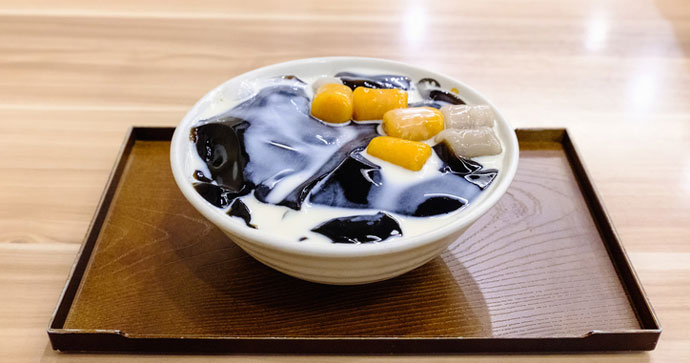 A global dessert chain, Meet Fresh brings traditional Taiwanese desserts to the strip. Sample the herbal jelly, peanut tofu pudding, boba milk tea, and more.
Good Pie
If you need a piece of pizza that's steeped in its Brooklyn roots, with tomatoes and flour imported from Italy, that has won awards for gluten-free and vegan pizzas, then what you need is Good Pie. Farm-to-table from the top of the cheese to the bottom of the deep dish, no matter what you order, it's going to be good.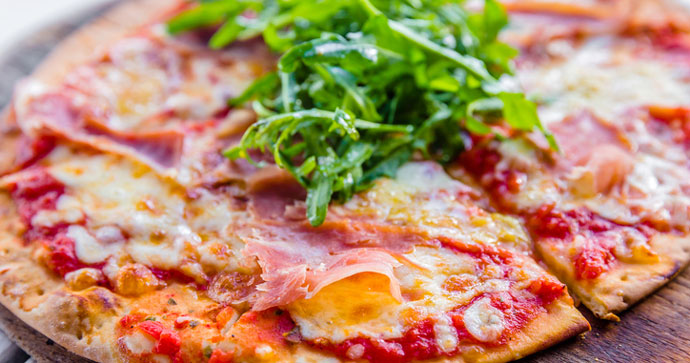 Gäbi Coffee and Bakery
For those who judge a city by its coffee shops, Gäbi is a new must-hit. South Korean in its heritage, but based on a time when Korea was just beginning to take in western culture (including a newfound love of the brown bean), the menu reflects a diverse mix of coffee staples with some Korean twists.
Once – Latin and Asian Flavours
Blending Latin and Asian flavours, best exampled by the crunchy and flavourful chicharron karaage, Once is a high concept mix that will tantalize. Try the Oxtail Bibimbap, Hokkaido Scallops, and Anticucho Beef Heart for the best blending of worlds.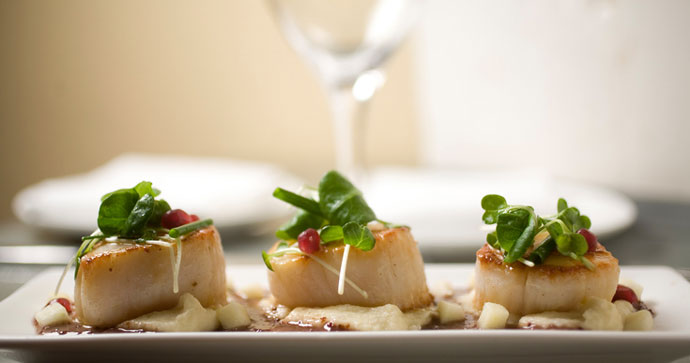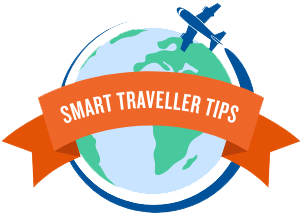 Where to Stay
Palms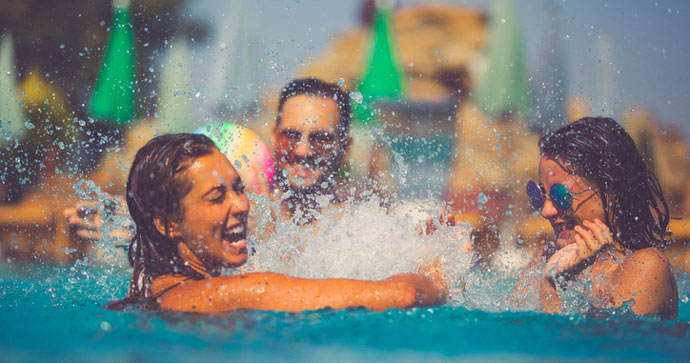 After $620 million in renovations, the Palms you knew is not the Palms that lives just off the strip today. Aside from updated rooms, the hotel now features the new Unknown bar, newly landscaped front entrance, a VIP luxury check-in lounge, redesigned casino with over 1,000 video poker and slot machines, the Scotch 80 steakhouse, Apex Social Club and Camden Cocktail Lounge, and the 2,500 seat Pearl Theatre.
Bellagio
Feel like a high-roller by staying in the Bellagio! Eat at the Italian Lago (a fabulous restaurant which overlooks the Bellagio fountain) and the seasonably fresh Harvest restaurant.
Also, Bellagio is second to none in terms of art: the Bellagio Gallery of Fine Art has changing exhibits throughout the years, their Conservatory and Botanical Gardens is free and features exhibits from around the world, and you can watch incredible performances such as Cirque du Soleil's underwater theatrical experience "O" in their in-house performance center. You're also located right in the middle of the action, so when sleep comes, the hotel is never that far away.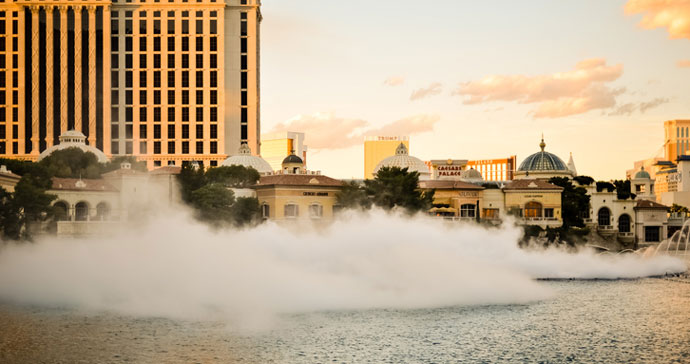 Aria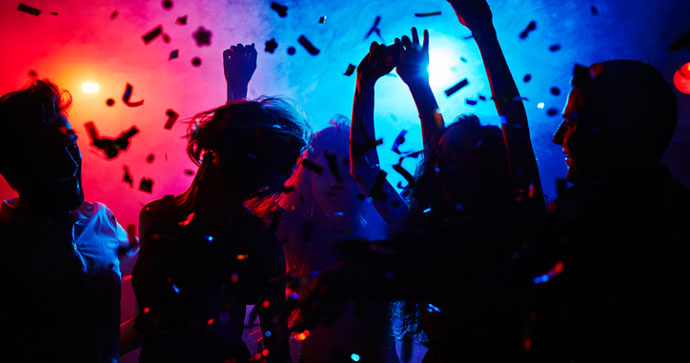 If you're looking for something centrally located that's in the upper mid-range of hotels, with a beautiful modern aesthetic and top-tier food, check in to the Aria. The authentic Mexican restaurant Javier's has an incredible Aztec aesthetic, the Lemongrass restaurant has great Asian-fusion dishes, and Jean Georges Steakhouse is a must-try. Tee up some time on the Shadow Creek golf course, go dancing at the JEWEL nightclub, and step out of the front doors directly onto the strip.
Cosmopolitan
If you want a terrace with a beautiful view of the strip, try out the Cosmopolitan. Rife with amazing restaurants – including the Milos, Blue Ribbon, Momofuku, Wicked Spoon, and Ros. Rabbit. Lie – and great rooms, you can enjoy amazing attractions like Dive in Movies at the Boulevard Pool, as well as the boutique "The Shops at Crystals" shopping center across the street, which includes shops such as Cartier, Luis Vuitton, Hermes, Gucci, Prada, and more.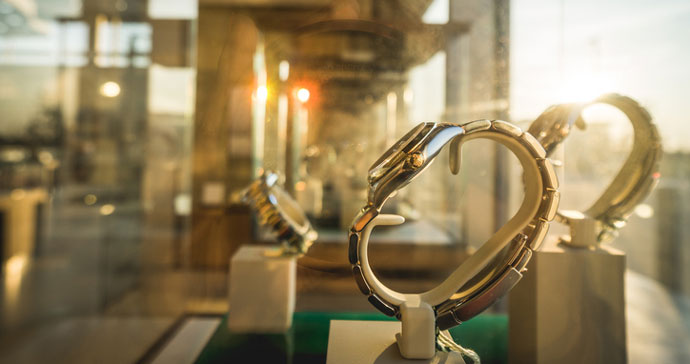 Golden Nugget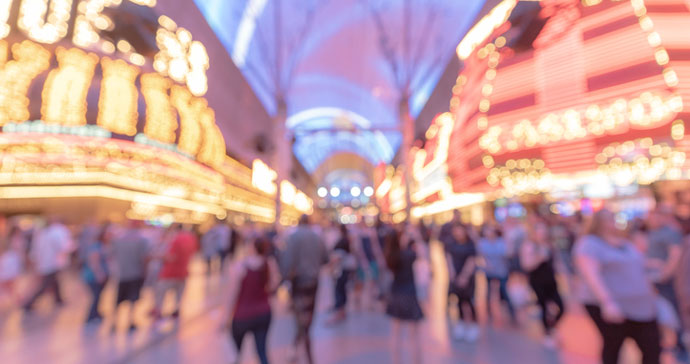 The high end of downtown Vegas hotels, and the most popular, the Golden Nugget is a rip-roaring good time. It features a $30 million dollar pool that centers around a shark tank, beautiful restaurants, spa and salon, and shops to buy clothes, chocolate, and jewelry. And if you love movies about Vegas, you'll want to stop and take in the Viva Vision canopy and light show that happens every night after 8 p.m. as part of the Fremont Street Experience.
Book Your Next Trip to Vegas with AMA
Want to see the Las Vegas Knights or sample all the new restaurants in one of the greatest foodie cities in the world? It's incredibly easy to book your next vacation online with AMA Travel: get your flight, hotel, vacation packages, and Las Vegas deals all in one spot. Or book with one of our 200 travel agents, book an appointment online, call at 1-844-771-1522, or visit us in centre.
Contact a Travel Agent