South Africa: Exploring Africa's Most Diverse Country
David Little
September 15, 2017
"South Africa is the best introduction to Africa," says Elaine LeJambe, AMA Travel product specialist.
With decades of industry experience visiting more than 50 countries (including 22 years living in Greece), Elaine knows a thing or two about striking off bucket list destinations. She's also developed keen instincts for what travellers want from a vacation, having hosted countless guided tours to places around the world—including South Africa.
South Africa, nicknamed the "rainbow nation" due to its cultural diversity just as much as its amazing geography, was the focal point of a two-week exotic guided vacation for AMA members back in 2016.
Always dreamed of going? Here's a primer on South Africa's must-see spots, along with expert insight on how you can have the best trip.
Vibrant Cape Town
After touching down in Cape Town, South Africa's oldest city (founded in 1654), you'll be stunned at the combination of gleaming hotels, golden beaches, and iconic Table Mountain looming in the background.
Like any large cosmopolitan city, Cape Town is full of experiences to keep travellers busy: theatre, shopping, cycling, hiking, and much more. But special praise is warranted for the dining scene: "The food everywhere is so good and so fresh," Elaine says. "Lots of variety and it's all very inexpensive."
Cape Town also makes for a convenient home base for day trips around South Africa, which we'll describe below. Elaine's hotel recommendation? With panoramic mountain or Atlantic Ocean views, the famous Table Bay Hotel is a must stay.
More Cape Town activities to check out if you go:
Robben Island & Walk to Freedom Tour – Visit a former political prison (including Nelson Mandela's Cell 5) and gain a better understanding of the South African peoples' struggle against injustice.
Cape of Good Hope & Cape Point – Step foot on the southernmost tip of Africa and see over 2000 endangered African penguins at a nature reserve.
Table Mountain Cable Car – Ride to the top of Table Mountain and enjoy spectacular views of the city and ocean.
Wineries and the Garden Route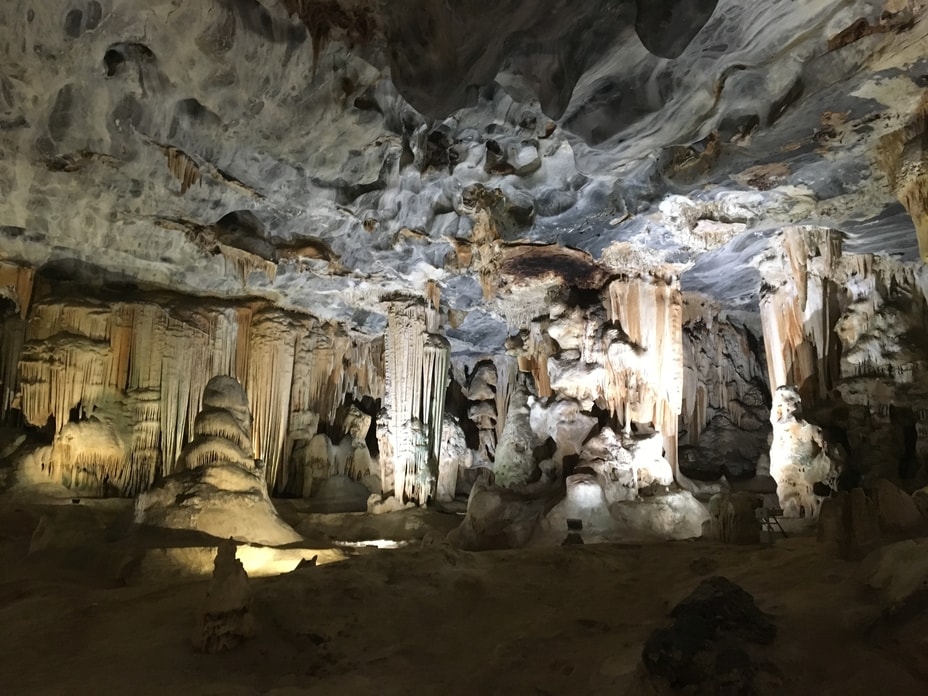 After exploring Cape Town and its surrounding harbours and beach hamlets, another aspect of South Africa that can't be missed (especially if you're a wine fan) is a day or two exploring the Winelands.
Bordered by mountains and framed by the sea, the Winelands are a Garden of Eden with equally heavenly scenery. At its heart is Franschhoek, a town nestled in the lush valley. Franschhoek is the ideal departure point for a wine tour and tasting. Be sure to try a dry and fruity chenin blanc, the region's most widely planted grape.
Love picturesque drives? Rent a car and take in 300 km of beautiful coastline, mountains, lakes, ancient forests, and rivers from Mossel Bay to Storms River—known as the Garden Route.
Another local attraction worth a visit is the Cango Caves, a massive network of underground chambers and tunnels. The Cango Caves also feature cave paintings and artifacts that date back to the Stone Ages.
Safari Game Drive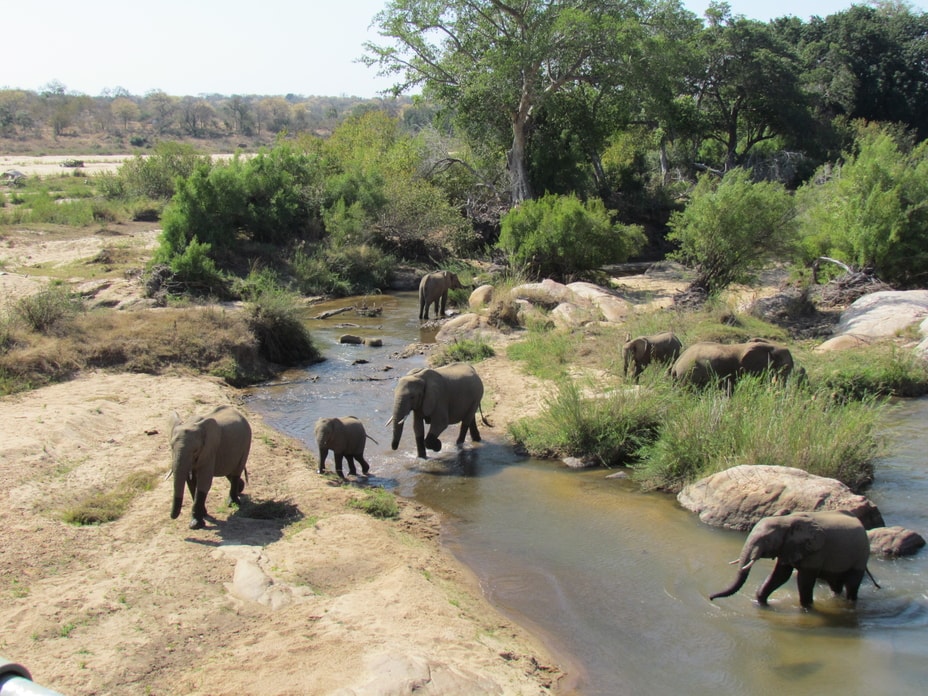 "Safaris are my happy place," Elaine says, recalling her days waking up at the crack of dawn to barrel down dusty roads to spot the Big Five: lion, elephant, buffalo, leopard, and rhinoceros. Among South African game reserves, many travellers request Krueger National Park. However, Elaine prefers the more rustic feel of Pilanesberg National Park.
The hunt for an album full of amazing safari photos pits travellers against each other in friendly competition. And the safari jeep drivers do their best to communicate amongst each other so all guests get as much animal time as possible. Along with the Big Five, travellers get up close and personal with giraffes, hippos, zebras, antelope, and even the elusive cheetah.
"We saw everything," Elaine says. "And it was fun when we started to identify all the animals by name. Did you know there are over 30 species of antelope in Africa? We felt pretty clever."
There are many options for accommodation in Pilanesberg National Park. But Elaine recommends Ivory Tree Game Lodge, a resort with luxurious suites, delicious buffet-style food, and a swimming pool.
Johannesburg – History and Understanding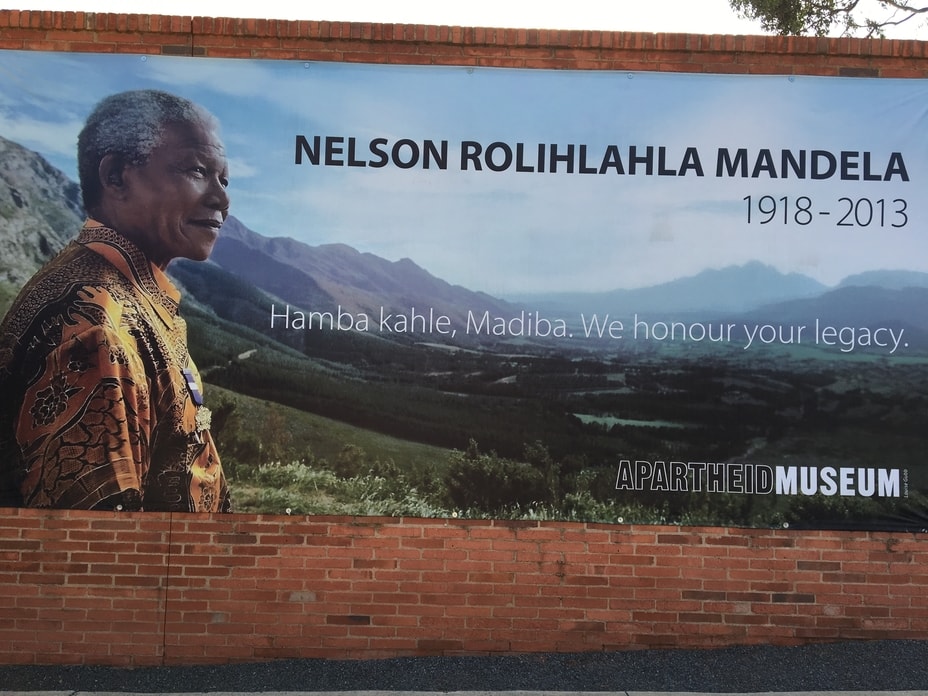 Johannesburg, affectionately know as Jo'burg, is South Africa's largest and fastest moving city. Though it's full of culture and cool neighborhoods (don't miss the urban renaissance happening in Maboneng) travellers to Johannesburg should also take the time to visit the Apartheid Museum.
It wasn't too long ago that institutionalized racism and discrimination gripped South Africa. Black people and people of colour where denied the right to vote, forced to live in segregated zones, and imprisoned or killed for speaking out. "It's important to experience the Museum," Elaine says. "You start to understand the people and culture."
Ultimately, those dark days had the right ending, and locals—particularly in Soweto, the township where Nelson Mandela lived—are quick to share their stories of living through it.
Experiencing Victoria Falls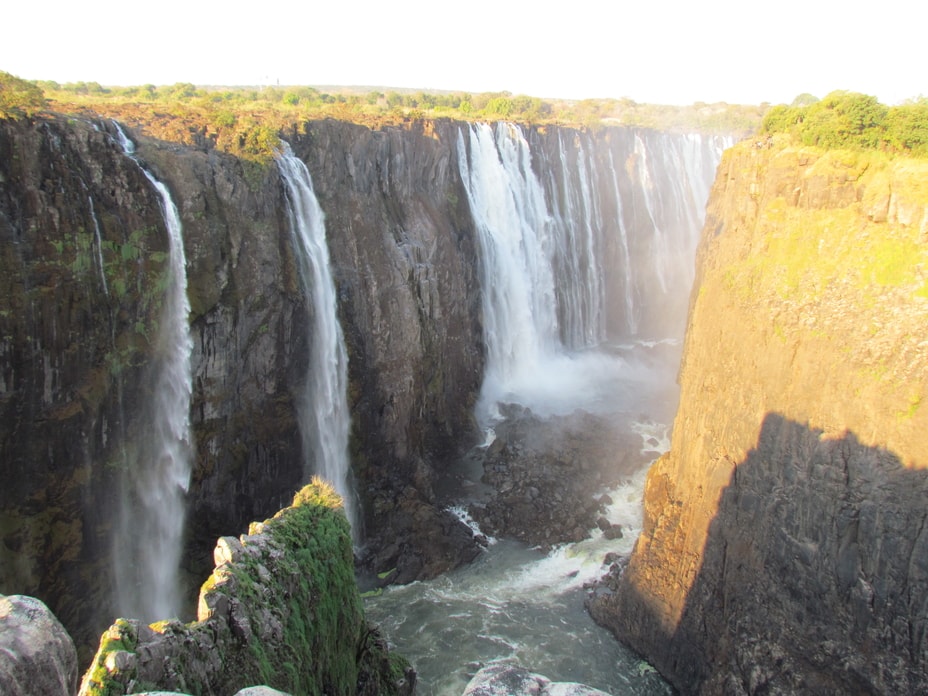 "Amazing," Elaine says. "Victoria Falls is just one of those places that leaves you speechless."
Hers is the typical reaction to seeing Victoria Falls, one of the Seven Natural Wonders of the World. If you're living out your bucket list adventures in South Africa, don't miss the opportunity to fly North to Zimbabwe and experience the world's largest waterfall. (To give you an idea of Victoria Falls' size, it is twice as high as Niagara Falls and twice as wide as Horseshoe Falls.)
After being awed by the Falls, another popular activity is a scenic sunset cruise on the Zambezi River. It's like a luxury safari on water.
What You Get from a Guided Vacation
Unlike travel in the U.S. or Europe, South Africa is unfamiliar enough to present a few more complexities and challenges. Here's where the value of booking a guided vacation becomes clear.
Instead of stressing about tricky itinerary details (transportation, where to go, what to eat, and where to stay), joining a guided vacation hosted by an experienced guide like Elaine means you can sit back and enjoy every minute of your adventure.
"Think of me as your vacation facilitator," Elaine says. "I'm there to make the group happy."
Plus if you're travelling solo or just looking forward to making friends, there's about 20 fellow travellers you'll be sharing your South Africa experience with.
---
Ready to visit South Africa and scratch it off your bucket list? Reach out to an AMA travel agent, call 1-844-771-1522, or visit your nearest AMA centre.