The Best Ways to Tour Europe
Everyone is able to tour Europe, no matter your age or budget. It just depends on how you prefer to travel.
We've weighed the pros and cons of backpacking, cruising, and coach touring so you can pick exactly the kind of trip you want, and maybe discover benefits you didn't even know existed.
Backpacking

Average Cost: After buying your airplane tickets, it's best to budget for around $100 a day
Backpacking is a tried-and-true touring method, but it's not just for college students. Keep things cheap and just carry what you can, because you're here for the experience more than anything.
Pros:
It's inexpensive
You get to build your vacation exactly how you want
You get an intimate and authentic perspective on all your destinations
Camping in interesting locales is an option (including Provence, France; Spain's countryside; the many forests of Germany; beach camping in Greece, and more)
You can skip the tourist traps
Biking, taking the train, renting a car, or hiking between destinations makes for unique memories
You're more likely to meet locals face-to-face
Cons:
Can't take much with you, and you can't take much back
Have to be in relatively good shape
You have to build your own itinerary
You may be limited to travelling at only certain times of year (when the weather is nice)
You won't have someone to translate if you go outside large urban centers
Guided Tour
Average Cost: Between $250-$500 per day, depending on the tour/company
With a guided tour, everything is handled for you – meals, activities, and of course, transportation. If you love experiencing travel but don't have time to plan it, this is a great choice with a lot of amazing options and themes.
Pros:
You can relax in comfort as your expert driver gets you from place to place
Most of your travel costs are paid upfront, so you don't need to worry about extra costs popping up
Even if you're vacationing by yourself, you have the security of travelling with a group
On a guided vacation, you will have a tour director that has an entire team behind them to look after you and handle any sudden snags or bumps along the way
Activities are planned for you, and your guide can tell you more about your destination
You'll get into hotels, restaurants, and attractions you couldn't get into otherwise, using VIP entrances so you can skip the lines at the most iconic sites
You're often put in contact with local experts to learn even more about your destination from a first-hand perspective
You have your choice of different tour themes, whether it's cities, backroads, longer stays in single places, special interests (like visiting numerous filming locations of Downtown Abbey in London, or vineyards in France)
Some tour guide companies have been around for many years, so they've fine-tuned their itineraries over all the best experiences
Cons:
While typically you will receive some free time or sometimes free days to explore, the itinerary is mostly set, so you may not get as much time as you want at a location if you fall in love with a destination
You don't get to pick your travel mates
Getting on and off the coach takes time
Not all coaches are built to have the same high level of comfort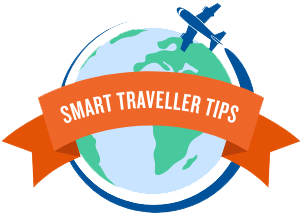 Get Travel Medical Insurance
Going abroad? Don't forget your travel medical insurance. It can save you a bundle, and makes sure your loved ones are looked after in an emergency, even your pets!
Learn More
Ocean Cruise

Average Cost: Varies from $150-$800 per person, per day depending on the stateroom, itinerary, inclusions and cruise lines
Where sailing on a river cruise ship is like staying in a hotel, an ocean cruise is like staying in a small town – there's places to shop, eat, and maybe even an onboard surfing deck! If you're interested in coastal locales and want the ship to be as much a destination as any of your ports, ocean cruising is definitely the way to go.
Pros:
There's such a variety of ships that you can choose to party on an exciting ship, or learn how to make wine aboard a more adult cruise
The ship can be as much a destination as the ports you'll be visiting
Cruise lines offer a variety of activities on days at sea, including everything from game shows to top Broadway performances to trying your luck at the casino. You can even attend classes on photography, cooking, and fitness!
You get to see a lot of the hottest spots on Europe's coastline in one trip
You only have to unpack once!
Cons:
You're limited with your time ashore
The larger the ship, the bigger the crowd
Due to the size of some ports, you may have to sail into port on the ship's tender boat
If you miss your ship, you miss your accommodations as well, and will have to pay to catch up
River Cruise
Average Cost: Varies from $500-$800 per person, per day depending on the stateroom, itinerary, inclusions, and cruise line
There's something unique about drifting along a river, picking up bits of history along the banks from castles, vineyards, and towns. A river cruise means you can get into the nooks and crannies throughout a good portion of Europe, while sleeping in the same bed every night!
Pros:
Your means of travel and accommodations are the same, meaning you only have to unpack once
Rivers are major players in European history, meaning every kilometer comes with a story
Experts are invited onboard to educate you on the surrounding area
There's a river for almost every area of Europe you could want to visit (the Danube covers a large portion of Eastern Europe, the Rhine travels through Switzerland and Belgium, the Seine passes through France, and more)
Few things can compare to visiting the Christmas markets of Germany and Hungary along the Danube
Sometimes you can go on a guided bike excursion or on your own free time
It's a more intimate sailing experience than ocean cruising
There are more ports to visit and less sailing
You dock in the heart of the city
A guided shore tour is included in every port
Most cruise lines offer complimentary local wine and beer with lunch and dinner
Cons:
It can be a little too laid back for some people
Your time in each port is limited compared to tours that offer overnight hotel stays
If you miss your ship, you miss your accommodations as well, and will have to pay to catch up
Luxury Tour
Average Cost:$500+ per day
Luxurious is truly the only way to put it: Stay in five-star hotels that are architectural marvels (some may even be converted castles) that are often located in the heart of the city you're visiting, dine in Michelin-star restaurants, and travel in a luxury motor coach from location to location with a travelling concierge. Every detail is taken care of for you on these tours so you can experience the highest level of service for a hassle-free and truly memorable vacation.
Pros:
Stay in incredible accommodations, such as five-star hotels that were once fairytale castles
Sample Michelin-star and other fine-dining restaurants with stunning views or special ambience, and sometimes you might even get a private conversation with the chef!
Get exclusive VIP access to famous landmarks not open to the general public and have access to sold out tickets and cultural events
Cons:
Luxury tours have the same drawbacks as regular tours
This is the most expensive option