Top 5 Less-Travelled Caribbean Destinations
Are you bored of the standard Mexican resort? Want a sun vacation without the crowds? To lay on beaches you haven't already seen in your friends' slideshows?
With these five exotic Caribbean locales, you'll not only find amazing resorts and beaches, but drive-in volcanos, flying fish, submarine tours of sunken ships, and more!
Jamaica

Jamaica is much more than jerk cuisine and reggae (although, those are both great things). It's an atmosphere of relaxation that covers the island that's the real treat, along with some attractions you wouldn't know to look for otherwise.
And since WestJet now offers direct flights from Calgary to Jamaica, the perfect beach is now within easy reach.
You Need to See:
Walter Fletcher Beach/Aqua Sol amusement park – A short walk from downtown Montego Bay, you can rent a glass bottom boat to view fish and coral, go for a jet ski, parasail, rip up the go-kart track, play volleyball on the beach, and stay until the evening to check out some live music.
The Coral Reefs at Montego Bay Marine Park – It's the third International Year of the Reef, so learn about coral reefs by taking a dip in the park's mineral spring water (which makes it beautifully clear), and visiting Bogue Lagoon, home to numerous fish and crustacean nurseries.
The Hip Strip – On Gloucester Ave – known to locals as the Hip Strip – you'll find restaurants, bars and music venues, as well as street vendors selling jewelry and handmade crafts. And the food: tropical fruit and jerk cuisine, fresh seafood (jerk lobster or fresh red snapper anyone?), and snacks prepared by numerous street vendors.
Turks and Caicos

Canada has a longstanding relationship with the islands of Turks and Caicos, but in a way you might not expect. Back in 1917, prime minister Robert Borden asked Great Britain if the islands could serve as Canada's 11th province. While the islands remain part of the British Empire, proposals have recurred over the past century, even as recently as 2013, and have even been supported by the premier of the islands.
You Need to See:
Grace Bay Beach – Voted the best beach in the world, it provides three miles of sand to walk along while you take in the turquoise waters filled with coral, parrotfish, barracudas, nurse sharks, and more gentle aquatic life.
Humpback Whales – Like Canadians, humpback whales like to visit the Caribbean during the winter. You can not only watch the whales from the many beaches on the island, but certain tours even give you the opportunity to swim with them!
The Glow Worm Cruise – Shortly after a full moon, glow worms come up from the bottom of the ocean floor and give the water a haunting green glow. You can float on the light with a romantic cruise, timed to arrive just after sunset.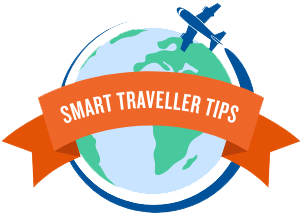 Barbados

Barbados affords its residents one of the highest qualities of living across the Caribbean. Diversifying their economy to include tourism, you'll find a wealth of activities, resorts, and beaches to invest in.
You Need to See:
The Submarine Tour – Drop 115-150 feet while an expert guide points out coral formations, aquatic life, and the remnants of a sunken shipwreck!
Barbados's Many Caves – Spelunk into Harrison's Cave, made of limestone and filled with streams and pools; Animal Flower Cave, home to anemones and furnished with a coral floor; and Coles Cave, which features a natural spring.
All the Ways to Eat Flying Fish – This fish is a dish you can't afford to miss: Not only is it a symbol of the island, but it's featured widely in local cooking, often complimented by coo-coo, a delicious polenta and okra porridge.
Belize

Below the Gulf of Mexico you'll find the sandy cayes of Belize, each featuring its own signature beach and vendors to visit. But of course, Belize is more than just sandy dunes and shading yourself under tropical trees (although, those are both great things).
You Need to See:
The Great Blue Hole – Jacques Cousteau named it one of the top five places in the world for scuba diving, and it's as stunning from the surface as it is from below.
Mayan Archeology Sites – The ruins of Xunantunich are incredible, and have inspired awe in onlookers since they were built in the 7th century AD. More ruins dot the northern portion of the island, and each offers its own ancient mysteries.
The Belize Zoo – Filled with tapirs, coatimundi, macaws, pumas, spider monkeys, jaguar, jabiru stork, and more, this won't be your average visit to an Albertan zoo.
St. Lucia

Photo Credit: AMA Traveler Tammy B
An island awash with banana farms, you'll have to be careful not to slip on a peel! But even if you do, you'll be falling into cerulean waters, white sand beaches, and thick rainforests. Which sounds like a pretty nice trip to us.
You Need to See:
The World's Only Drive-In Volcano – Sulphur Springs in St. Lucia offers visitors a relaxing, warm mud bath filled with volcanic minerals, and was even featured in an episode of The Bachelor!
Sugar Beach – Life is as sweet on Sugar Beach as it sounds. With water on one edge and thick rainforest canopy on the other, you can walk the sands while stopping in at resort restaurants, or just to watch the waves come from the warm beach.
The Chocolate Plantation – Take a three-hour bean-to-bar tour on a 140 acre estate and just bask in being surrounded by cocoa.