Extending Your Trip? Save Money and Stay Protected with Travel Insurance Extensions & Top-Ups
David Little
July 18, 2017
Time doesn't fly when you're on vacation. It zooms. So fast, in fact, that it might outpace your existing travel insurance coverage.
If you decide that you want more than two weeks exploring Bali, or that you know you're not going to be ready to return home after a month in the sunny south—you may have asked yourself:
Do I need a new travel insurance policy?
Should I stick with the same company?
Can I top-up or extend my coverage? Is it expensive?
Is there any fine-print to watch out for?
Thankfully, like a skilled yogi, travel insurance is flexible—if you understand the details.
Here's what you should know about saving money and staying protected when you decide to stretch your vacation.
Extension or Top-Up? Look at Your Insurance Plan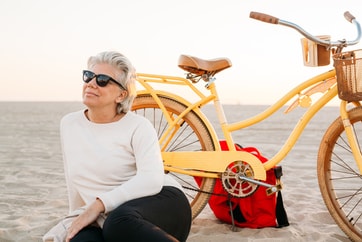 Want to extend your travels past the policy time limitation? No problem. Though it depends on what kind of travel insurance you have:
Extensions and top-ups are two sides of the same travel insurance coin; simply put: they keep you covered when you travel longer than your plan permits.
NOTE: To get an extension or top-up, make sure you call your AMA travel insurance specialist at 1-866-989-6595 BEFORE your original return date.
Be Smart about Where You Get Insurance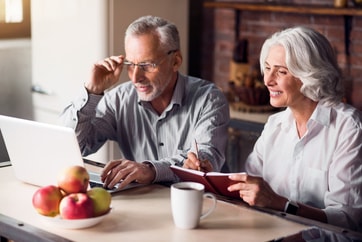 Albertans get insurance coverage many ways: credit cards, banks, and work benefits. But not all travel insurance is created equal.
MORE INFO: What to Look for When Comparing Travel Medical Insurance Policies
If there's one key takeaway, this is it: You save yourself money (and hassle) when booking your policy and any extensions/top-ups with one standalone insurance provider, like AMA. Here's why:
You don't have to worry about differences in terms and conditions.
You don't need to get re-checked for pre-existing medical conditions when getting extension or top-up days.
You'll likely save money if you need to add extensions/top-ups.
You don't have to determine where the gaps are in your credit card or employee group plan because standalone insurance plans are much more comprehensive.
Save Money by Selecting the Right Plan
What are your travel plans for the coming year? That'll settle what kind of travel insurance is right for you. There are many different plan options, so here's some common traveller examples:
Ali is on a 14-day Contiki guided tour of Spain. After two weeks of partying, sightseeing, and soaking up the Mediterranean sun, they decide to expand the adventure to Portugal and Morocco. Ali needs to be back home in time for September classes, so a 20-day extension on their single-trip travel medical insurance made sense.


Debbie and Christine love to spend the winter golfing and riding their motorcycles in Mexico. The last few years they've purchased 30-day multi-trip annual insurance. At renewal time, their travel insurance specialist informs them that it'd be more affordable to buy 15-day coverage plus 15 days of top-up.


At 85 years old, Richard has diabetes and a heart condition, but loves to stay active and go fishing near his second home in Northern California. Since he prefers to spend large chunks of time in the States, Richard did some research and found that instead of a 120-day plan, he'd save a few thousand dollars a year buying a 30-day plans and then purchasing monthly flights to Vancouver to maintain his insurance coverage.
NOTE: Planning a working holiday? Or are you snowbird living down south for long stretches of time? To maintain your Alberta health care coverage, you can't be away from Alberta for more than 183 days. However, you may be able to get the duration extended if you contact Alberta Health.
Stay Protected with AMA Travel Insurance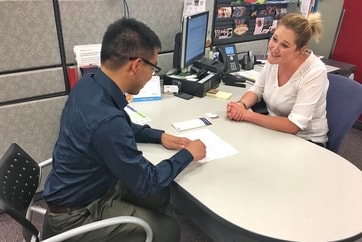 With more than 35 years of service by Albertans, for Albertans, here are the reasons why you should trust your travel insurance needs to AMA:
Automatic coverage extension if you get sick or injured near the end of your policy
Cover your medical expenses up front
Handle all the paperwork and billing for you
Alberta-based agents, one source of contact
AMA members save 10%
Get a Quote for Travel Insurance
---
Need Travel Insurance Advice? Talk to Us
AMA Travel's insurance experts are here to help. We'll explain your options and recommend a plan that fits your travel needs and saves you money. Call your travel insurance specialist 1-866-989-6595.
Travel Insurance Specialists near Me