What You Need to Know about Travel Medical Insurance after 55
David Little
June 19, 2017
Are you excited to finally enjoy more freedom to get out there and experience the world? Great! Though other than making sure your passport is up to date and you've got the right luggage, there's a few things you'll want to keep in mind.
Reality is, due to higher health risks, travel medical insurance becomes more expensive and more complex for those 55 years and up.
Read on to find out how you can stay protected and best manage your finances when you travel.
Travel Medical Insurance Changes for People 55+
Whether you feel as fit as you did in your twenties or you're starting to develop some health conditions, here's what you need to know:
You need to fill out a medical questionnaire before you're eligible to purchase a travel medical insurance plan. Good news: AMA's questionnaire has been updated to be as straightforward as possible, taking only two minutes to complete. View medical questionnaire
Budget for medication and doctor's visits. Do you have medical benefits through work? Keep in mind that once you retire, those benefits will probably go away. Don't forget to secure yourself health and dental insurance for home and travel medical insurance for abroad.
Diabetes becomes more expensive. Diabetes is a manageable condition. But when you turn 55 years old, travel insurance rates will increase due to increased risk of complications.
Plan your travel budget for rate increases every five years. 55, 60, 65, 70—you get the idea. Every five years your travel insurance will get a little pricier.
Know the Definition of "Stable"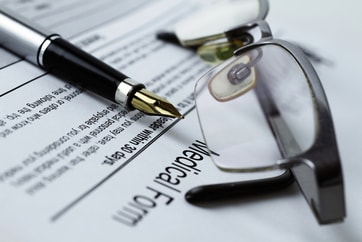 And we're not talking horses. With any medical insurance plan, enjoying full coverage depends on having steady health for a certain length of time before you travel:
Age 54 and under. THREE months prior to each departure date. (Excludes coverage for lung conditions treated with Prednisone.)
Age 55 – 69. THREE months prior to each departure date.
Age 70 and over. SIX months prior to each departure date.
What does "stable" mean? AMA Travel's definition is: you haven't experienced any symptoms, sickness, injury, or medical condition that required waiting for a specialist, hospitalization, medication change, or treatment change before your trip.
However, if you're not with AMA, your plan's definition might be different. Check your policy booklet for more details.
Choose the Right Plan Length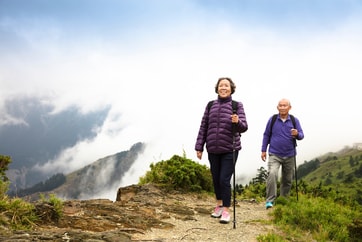 Here's where planning ahead pays off. If your dream is to check destinations off your bucket list over the course of a year, it's usually more affordable to get a 15-day multi-trip travel medical insurance instead of several single-trip insurance plans.
Multi-trip plans are also available in 4, 8, 30, or 60-day coverage outside of Canada. And if you're travelling within Canada, multi-trip plans give you unlimited medical coverage.
Plus, if you fall in love with place and want to stay a bit longer (or are planning a trip longer than 15 days), simply call your AMA insurance specialist at 1-866-989-6595 to top up your policy.
Don't Overlook Trip Cancellation and Trip Interruption
Pricey overseas medical bills aren't the only events that ruin a trip. Trip cancellation and trip interruption insurance are two additional coverage types will protect you against both bad luck and tough circumstances.
Here's what trip cancellation and trip interruption covers:
If your grandchild gets sick while you're vacationing, it'll pay for transport back home to be at your family's side.
If a snowstorm forces you to miss a flight on your way to board a cruise, it'll pay up to $2,500 to book a seat on the next available plane.
If the airline loses your luggage, it'll pay the cost to purchase new clothing and essentials.
Please note that you can add trip cancellation and trip interruption coverage for each individual trip you book with AMA Travel.
---
Want to Stay Protected on Your Next Adventure?
Get advice from AMA Travel's team of Alberta-based travel insurance specialists. Call us toll-free at 1-866-989-6595 or visit your nearest AMA centre.