Vacationing in Thailand, from 1-Star to 5-Star
For some, the fun of a vacation is learning how to have an amazing experience for little to no money. Others want a vacation to be that one time of year when they get to empty their wallet on extravagant experiences.
Thailand is a destination known for being affordable, but you can also find luxurious, one-of-a-kind experiences. We've explored how to have an amazing time in Thailand – a land of floating markets, elephant sanctuaries, Michelin-star restaurants, and of course, incredible island beaches – for both pennies and big bucks.
When to go
Low Budget: If you want cheaper prices on accommodations across the board, you can go in the low season (September and October, when it's very wet) or the shoulder season (May to August). Both have less tourists, however the weather is not as agreeable. While you can visit Thailand at any time of the year and enjoy the warmer weather, if you're intent on having a beach vacation, it's important to pay attention to the season.
No Budget: Peak season is November to March, and July to August. After all that rain, you'll find the foliage around the country is beautiful and lush, and the weather is hot and tropical. However, the prices on accommodations increase, with some even doubling.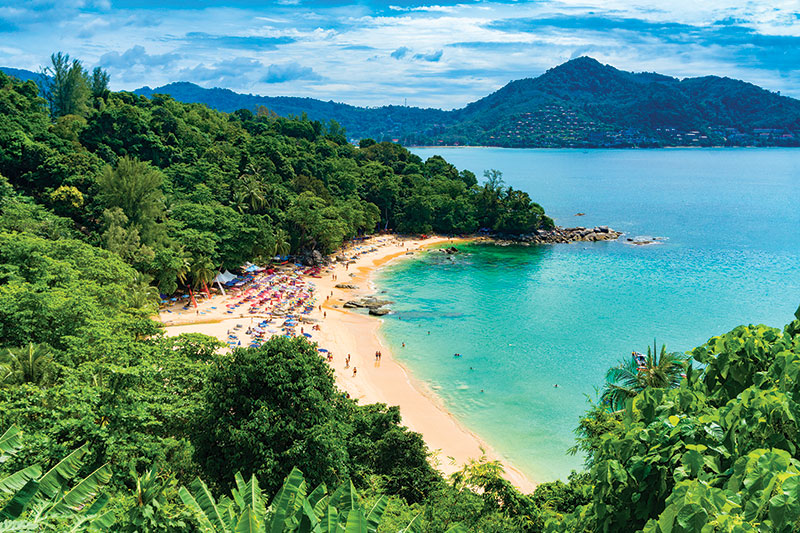 Beach in Phuket Thailand
Where to go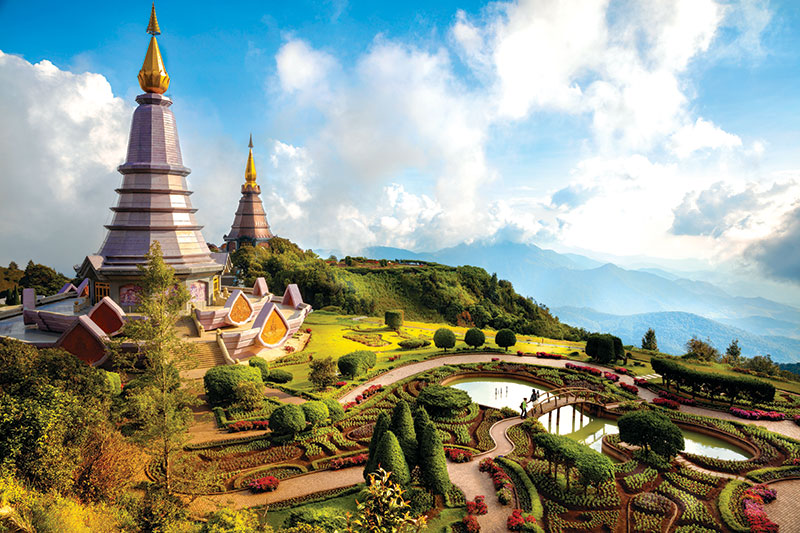 Doi Inthanon mountain in Chaing Mai Province
Low Budget:
You'll find northern Thailand has the lowest prices, which increase as you travel south. But just because it's cheaper doesn't mean it's any less of an amazing experience. Cities like Chiang Mai have incredible restaurants, temples, and architecture, and you're surrounded by hikable jungle forests that cover ancient temples.
No Budget: Southern Thailand is home to numerous gorgeous islands – spots filled with resorts, beautiful beaches, and tourists. You'll find many examples like Phuket Island, which has 30 beaches, and smaller islands that surround the area which you can reach by boat or kayak. If you want a relaxing resort-style vacation, we can't recommend southern Thailand enough.
Where to Stay
Low Budget: When people say it's cheap to stay in Thailand, they're likely talking about how you can get dorm rooms for $3-4 a night in most major centres. These dorm rooms might have a television, air conditioning for the room might come with a temperature limit (meaning you'll be charged for going over), and sometimes you'll have shared bathrooms, sometimes not. But if you know that you'll be out-and-about for the most part, these are all livable trade-offs.
No Budget: When you can get a room for $4 a night, even $50 a night will seem expensive, but you can find accommodations for much more than that. For example, Villa 360 is a resort on Phi Phi Island with infinity pools, European and Asian dining options, and excursion options, all for $150 a night.
If you want to live the high-life, then try a private resort! For example, The Racha on Ko Racha Yai island has a private beach, outdoor showers, pool with underwater speakers, minibar, in-house spa, and an on-staff diving instructor – but you'll be paying up to $500 a night depending on the room.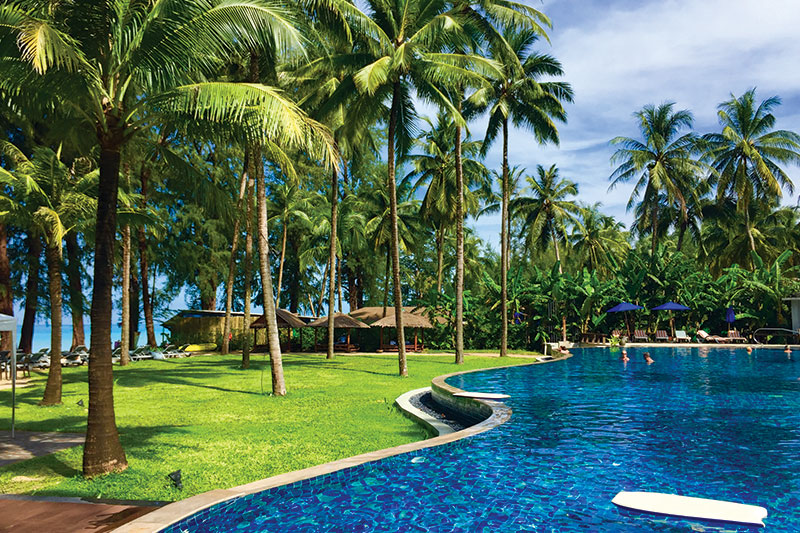 How to get around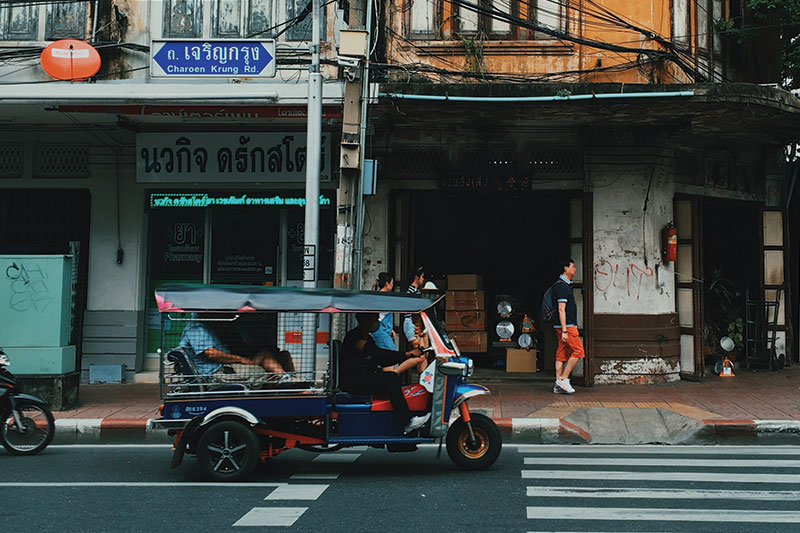 Low Budget: If you're looking for ways to get around a city, your best bets are songthaew (trucks converted to escort passengers) and motorbike taxis, though you'll also find modern services such as Uber. Each is plentiful and relatively inexpensive.
No Budget: Tuk tuks and cabs are great options to get where you're going, but if you aren't one for haggling, you'll find you may get charged the tourist rate. Tourist buses are more expensive, but can be a good alternative if you find the affordable public transport to be a little intimidating.
What to eat
Low Budget: There is street food on every corner, and it's as authentic as anything you'll find in the local restaurants (which are plentiful, as most homes can't afford to have a functioning kitchen). You can get a delicious plate of stir fry for $2 a plate, along with pad thai, ice coffee, fried spring rolls and banana pancakes with Nutella. Night markets are also definitely worth checking out for the food, which is as plentiful as it is inexpensive.
If you're interested in alcohol, local beer will cost $3 per bottle, but don't pass up Thailand's famous drinks served in small plastic buckets if you want the most booze for your buck.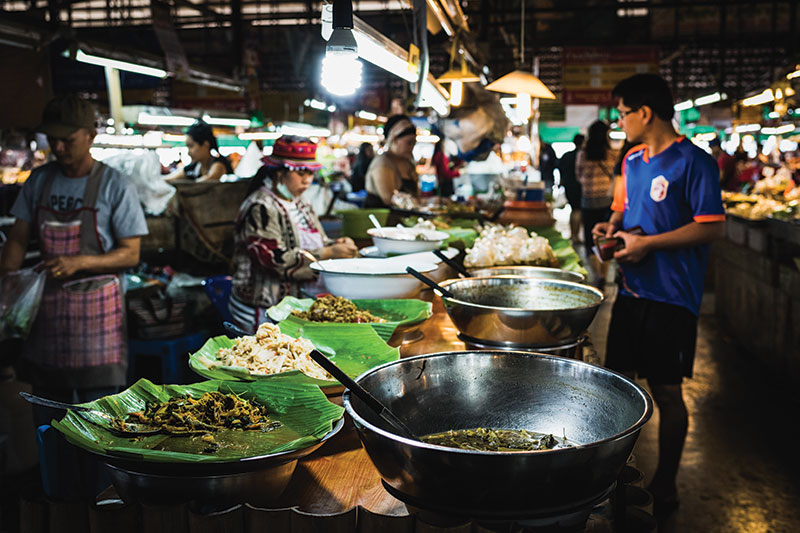 No Budget: For fine-dining, you'll find that most hotels and resorts will feature a fabulous restaurant that blends European and Asian foods. Bangkok's many rooftop bars make some great drinks and offer incredible photo opportunities, and if you're feeling like having an experience, try a floating restaurant! Bangkok is also home to seven Michelin-star restaurants that range in style from high-concept Asian dishes to comforting street-style cooking.
What to do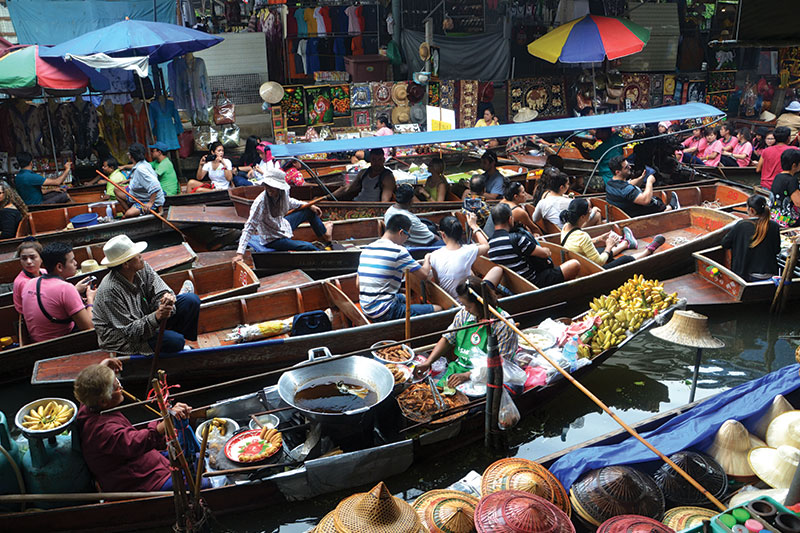 Floating market in Thailand
Low Budget:
Once you arrive in Thailand, you'll find the cost of most activities to be well below what you might expect in Canada. For example, massages are $6 for an hour!
Night markets are filled with incredible crafts and foods, and you can even get your feet cleaned by some hungry fish. If you love to shop, street markets offer very cheap clothing, shoes, and crafts. Visit the floating markets on the river, and never skip visiting a temple – each is an incredible piece of architecture, and the customs you'll learn while visiting mean you'll have a real run-in with Thai culture. Visit the national parks for incredible jungle hikes, find a favourite bar when a Full Moon party hits and the locals want to have fun, and just take in every incredible horizon this country throws at you.
No Budget: Learn how to cook Thai dishes with cooking classes in Bangkok and Chiang Mai. You can also volunteer at the elephant conservation centers that are spread around the country, helping to raise and protect Indian elephants. Then there's learning how to box with thai boxing classes (some are four-week long intense courses that start every morning with a 10 mile run!). Go for a game of golf where the course is bordered by jungle foliage, or take a hot air balloon ride over the canopy, snapping pictures of long-forgotten temples.