Ways to Save in Tahiti
Before people start researching trips to Tahiti, they're likely under the impression that it's for the uber-rich. But not so! A vacation to Tahiti can be as affordable as a trip to the Caribbean, and with our tips on how to save across the islands, you'll find it even less expensive.
Explore the less-travelled islands
Tahiti and Bora Bora are by far the most expensive of the isles, as costs are higher across the board for rentals, food, and accommodations. However, there's lots more to French Polynesia than just these two islands. You don't want to miss the equally amazing smaller islands that people tend to overlook.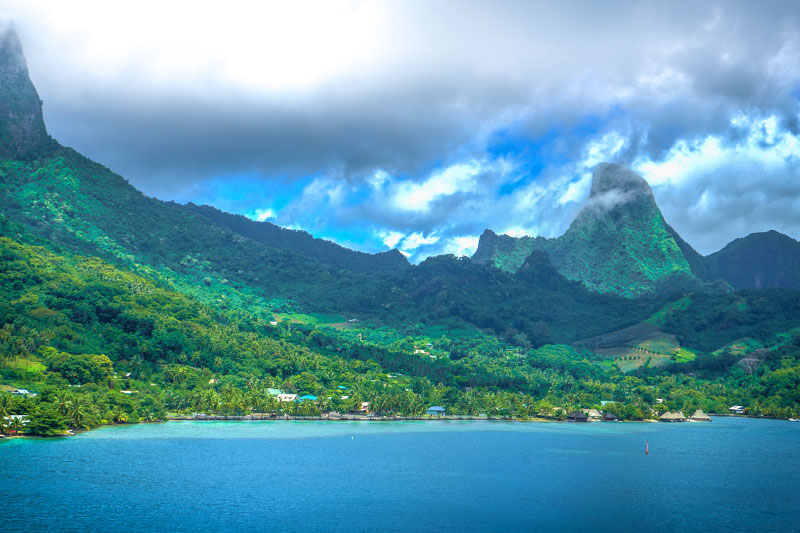 Mo'orea Beach
Huahine – Few outsiders tend to visit Huahine, however, with its banana groves, watermelon fields, jungle hikes, and incredible surfing, it's a must see. And it of course shares the amazing beaches and waters common across French Polynesia.
Mo'orea – Similar to Tahiti, Mo'orea serves as an incredible setting for numerous weddings, offering a beautiful volcano backdrop and an atoll framing the island with coral.
Rangiroa – This is a diver's paradise, with numerous sites across the island, and islets that make for great adventures (like picnics!).
Nuku Hiva – Nuku Hiva is the second largest island of Tahiti, and features a canyon covered in jungle foliage. You can even hire a guide to take you through the canyon while on a hunt (the animals hunted are mostly goats, and they're released after being caught).
Taha'a – 80% of the vanilla grown in Tahiti is grown on Taha'a. It's only accessible by boat, which we recommend not only for travel, but to visit the island's pearl farms.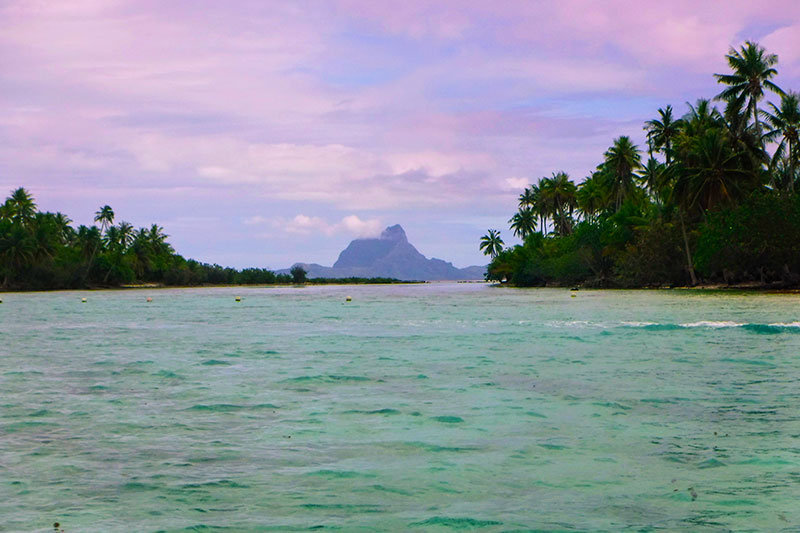 Photo Credit: Samantha Goettel - Snorkeling in Taha'a
Travel during the shoulder seasons
As with most tropical destinations, you'll have a high season and a low season – a season filled with tourists and amazing weather, and a season of fewer visitors and weather that, while highly agreeable compared to Alberta, won't be as nice as the high season.
For Tahiti, April to October is high season, with the depths of December and January also included. From November to March you'll find the rainy season, though that doesn't mean it's constantly raining all the time. And really, what is an evening or two of rain in the face of saving literally thousands of dollars on flights and vacation packages?
Use less-expensive travel methods

It's quite luxurious to travel by plane and car, but boat and bike are much cheaper. Planes are the most common and easiest way to get from island to island, but a flight between islands can be as much as $300. Similarly, cabs and car rentals can add up quite quickly. However, if you want something less expensive that's also more scenic, ferries can take you from island to island (the ones that are closer together) and cargo schooners really give you a taste the local culture.
And while you're on the island, biking is imminently the easiest, and most fun, option. The islands are small enough that you can easily get where you're going regardless of how much biking you already do in your day-to-day, and renting a bike can cost as little as $15 a day.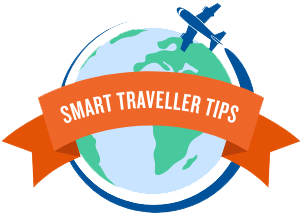 Get Travel Medical Insurance
Going abroad? Don't forget to buy travel medical insurance. It can save you a bundle, and makes sure your loved ones are looked after in an emergency, even your pets!
Learn More
Buy food from local markets and food trucks
Resort food can be fantastic, but you can buy amazingly fresh food and fruit from local markets, which also means the money you spend goes immediately to those who live on the island.
If you want something less expensive but don't want to cook, try the food served by the roulottes (Tahitian food trucks) – you'll find everything from local delicacies like fish caught that morning to crepes, burgers, pizza, and more!
Use free gear offered by the hotels

If you're thinking of going snorkeling, or doing other activities, don't rent your gear. Most hotels where you'll be staying offer equipment for free, and any equipment you can bring with you will help save a few dollars.