What To Do In Newfoundland
Multicoloured houses crowning seaside cliffs. Candy-striped lighthouses and majestic blue icebergs. Scenic drives and abundant marine wildlife. Toe-tapping live music, lyrical local accents, and a whimsical culture steeped in centuries of rich history.
The reasons to visit Newfoundland are as endless as its charms, beckoning visitors with stunning landscapes and world-famous hospitality.
Here's why you should visit Canada's unforgettable easternmost province:
Breathtaking Views
Cape Spear National Historic Site
The most easterly point in North America, Cape Spear Lighthouse National Historic Site beckons visitors with breathtaking views and fascinating landmarks. Only 12 kilometres south of St. John's, its pastel sunrises paint beautiful backdrops while gleaming waves crash at the feet of rugged cliffs, separating Newfoundland from its distant cousin Ireland.
A gorgeous vantage point for whale and iceberg watching, Cape Spear is home to the province's oldest surviving lighthouse, which serves as an entry point to the stunning East Coast Trail, and even shines light on a slice of WWII history with the remains of its coastal defenses.
The Irish Loop
As its name suggests, this scenic drive is rooted in Irish history, dazzling visitors with its idyllic villages and panoramic ocean views. Popular outings include kayaking the Cape Broyle sea caves, admiring 500 million-year-old fossils on a guided tour of Mistaken Point UNESCO World Heritage Site, and unwinding with a homemade picnic lunch beside the 19th century Ferryland lighthouse.
Witless Bay
Home to North America's largest puffin colony, Witless Bay boasts picturesque ocean scenery and once-in-a-lifetime opportunities to see Newfoundland's iconic wildlife. Enjoy a narrated boat cruise among the nearby islands, where you'll encounter puffins and other seabirds nestled among the weathered rocks.
Diverse Wildlife
Surrounded by ocean and mapped with rugged scenery, Newfoundland is home to diverse species in the water and on land:
Whales and Dolphins: Between May and September, visitors can catch a glimpse of 21 visiting species from the decks of boats or the vistas of seaside trails. Home to the world's largest population of humpback whales, Newfoundland is also a popular site for orcas, minke, and blue whales, dazzling viewers with up-close encounters.
Atlantic Puffins: Also known as "the clowns of the sea," these cute and colourful little birds can be found nesting along the wind-swept coastlines. Newfoundland's official provincial bird and a favourite among photographers, Atlantic puffins are best spotted from April to August.
Red Foxes: Small, agile, and native to the island, red foxes are easily spotted due to their striking glossy coats. Another of the province's most photogenic animals, they may be found in the countryside, forests, and river valleys.
Cities, Towns, and Villages

St. John's
Rich history, quaint architecture, and a vibrant live music scene captivate visitors to Newfoundland's picture-perfect capital. Fall in love with St. John's at some of its most memorable attractions:
Signal Hill National Historic Site: Arguably the city's most popular tourist destination, this sea-ravaged cliff is crowned with the palatial Cabot Tower, where Gugliemo Marconi received the first transatlantic message in 1901. Hike past the colourful wooden houses of the Battery (a tiny neighbourhood clinging to the cliff side) for the ultimate Signal Hill experience.
Quidi Vidi: An iconic fishing community, this charming neighbourhood entices visitors with the province's oldest craft brewery and views of its waterfront's multicoloured houses.
The Rooms: Experience the history of North America's oldest city with immersive displays including ancient artifacts, extensive archives, and modern artwork.
Jelly Bean Row: These colourful, cute-as-a-button houses are every photographer's dream. Wedged together in traditional European fashion, these charming buildings might just be the cherry on top of your sightseeing adventures.
George Street: The city's most popular nightlife is packed into two blocks of bustling bars and restaurants. The lively backdrop of two annual music festivals, George Street has hosted the likes of Blue Rodeo and Great Big Sea and inspired countless songs and stories.
Bonavista
Follow in the footsteps of explorer John Cabot in this fairy-tale town of vibrant houses and brightly painted fishing boats. Its red and white striped lighthouse brims with historical artifacts and glimpses into Bonavista's past while the striking Matthew Legacy contains 500 years of seafaring history and a replica of Cabot's ship.
Trinity
With its storybook houses and lapping nearby waves, Trinity is sure to take your breath away. Steeped in lively theatrical traditions, an irresistible culinary scene, and no shortage of natural beauty, this stunning village beckons visitors with promises of stunning photographs and authentic cultural experiences.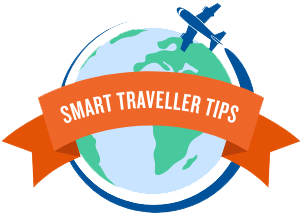 Get Travel Medical Insurance
Going abroad? Don't forget to buy travel medical insurance. It can save you a bundle, and makes sure your loved ones are looked after in an emergency, even your pets!
Learn More
Unique Culture

Dubbed by Maclean magazine as one of the Top 10 Friendliest Cultures in the World, Newfoundlanders are world-famous for their charm and hospitality. Along with welcoming tourists with open arms, they share a culture steeped in whimsy traditions as fascinating as the province itself.
Candlemas Day: A unique rendition of Groundhog Day, this centuries-old European custom lingers throughout the province. Rather than groundhogs, Newfoundlanders watch for bears' shadows to gauge the spring's arrival.
Capelin Rolling: A popular summer tradition, this family-friendly activity beckons thousands of Newfoundlanders to the water each year. Hundreds of slender silver capelin are captured in nets and with bare hands, honouring the island's most significant industry and resulting in a day packed with effortlessly Instagrammable moments.
Mummering: An unconventional yuletide tradition, mummering's Newfoundland roots can be traced back to the 19th century. Originally derived from British and Irish customs, this family affair involves donning costumes, visiting neighbours, and performing songs and recitations before challenging others to guess their identities.