Where to Find Portugal's Best Wine and Port
Portugal is an incredible travel destination for so many reasons: For the history buff, Portugal was one of the first European countries to become a global super power, and was the seat from which most of the New World was discovered. For beach-goers, Portugal has some of the most beautiful beaches that look out over the Atlantic sea, and average temperatures of 30°C. And for the foodie, its seafood is amazing (you have to try their octopus).
But one of Portugal's greatest features is its wine. From the taste of its unique grapes to the amazing views of the Duoro Valley, we outline what you need to taste, and where you can go to find it.
Port

Because Portugal's wine culture was relatively isolated compared to the rest of the Mediterranean, wine buffs will find Portugal's wines to be unlike anything they've tried from France, Italy, or Spain. And of all its vintages and styles, the first you must try is the port.
This style of wine is so unique, it's named after its country of origin and is the most recognized export of Portugal. Typically sipped slowly after a meal, port gets its unique taste from the addition of a distilled spirit (such as a brandy or cognac) which increases the sweetness and the alcohol content – sometimes as high as 20%!
These are the ports you're most likely to encounter:
Ruby – The least expensive and most common, its red-berry fruitiness makes for the perfect dessert
White Port – Created from white grapes, Portuguese enjoy white port on ice, blended with tonic water for a refreshing summer drink
Rose – Similar in colour and distillation of rosé, rose port was first invented in 2008, and is incredibly rare
Tawny – Brown from oxidation and age, it combines sweet and bitter flavours, similar to raisins
Vintage Port – This port spends two and a half years in a barrel, then 10-40 years in a bottle before being served. It's as refined as it gets, and is the most expensive of the port you can try.
Vineyards and How to Get There

Of course, it's one thing to buy a bottle, and another entirely to set foot on the terroir itself. These are some of the most recognized wine growing regions in Portugal where you can sample 'til you're satisfied.
Duoro Valley
The Duoro valley is beyond picturesque: Imagine cruising down the gentle Duoro river, floating by the vineyards cut in terraces up the valley walls while farmers tend the vines, the valley bright green in the Spring and draped in a quilt of reds, yellows, oranges, and purples in the Fall.
Here, you'll find the majority of port production throughout Portugal. Along the river you'll also find ancient churches, monuments, and Portugal's second largest city, Porto! It's an exciting trip, and we checking back often in case we have deals on Duoro river cruises.
Azores Islands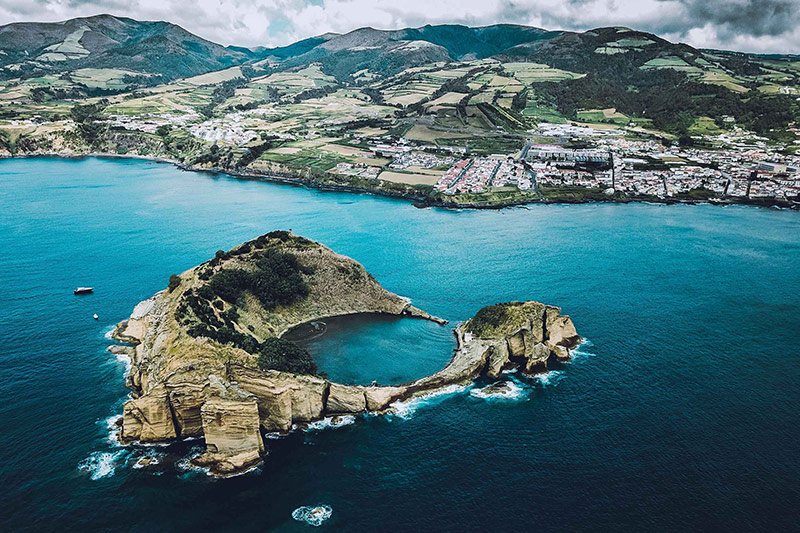 In the middle of the Atlantic ocean you'll find the small volcanic archipelago of the Azores. It's a hotspot for wellness tourists as it features amazing hikes and iron-infused pools to bathe in, but it also has a unique wine culture.
The history of wine on the islands goes back 500 years when they were first claimed by Portugal. However, this history was almost wiped out in the late 1800s by phylloxera, a nearly microscopic aphid that attacks grape plants. The industry has only recently recovered, and thankfully so, as the islands' vineyards are an incredible part of the visit.
Their fields of vineyards are cut into squares and protected from the seas wind by low walls built from volcanic rock. The walls keep in a lot of heat, and release it to keep the vines warm overnight. With its volcanic soil, maritime temperatures, high humidity and rain, the terroir is unique, and is now recognized as one of UNESCO's World Heritage wine regions. One of the islands is also known for its cheese, so a short boat ride between the two is essential!
Win a trip to Portugal's Azores
You can win a trip to Portugal's Azores, a five-star stay in Jamaica, luxury cruise of Tahiti, and more with AMA Travel's 7 Islands Travel Contest.
Learn more
Dão
Located in the north-central area of Portugal, the mountains that surround the Dão region protect its vineyards from extreme weather. That means the vines can grow healthy throughout the year, giving the wine a unique structure that comes from both the unique soil composition in higher elevations.
To actually get a taste of the many fruity reds that are bottled in this region, you can visit the quintas, or vineyards, that dot the region. Besides being beautiful estates, they often host tours of the grounds, explaining the history and processes surrounding their wine.
Alentejo
It's fitting that the area of Alentejo would be a great producer of wine, as the region is filled with cork trees. Alentejo produces full-bodied reds and crisp whites, but even if you weren't to try the wine, the area itself is well worth a visit.
The landscape is especially beautiful. You'll find rolling wheat fields drenched in sunlight, 600-year-old castles, but special note must be made of beaches along the west coast – they're considered the must underappreciated of the entire Mediterranean, and so you have the benefit of having entire beautiful dunes to yourself! Walk the sand, surf the waves, and even take a donkey ride on paths into the surrounding area for a novel view of the area… between visits to their vineyards, of course.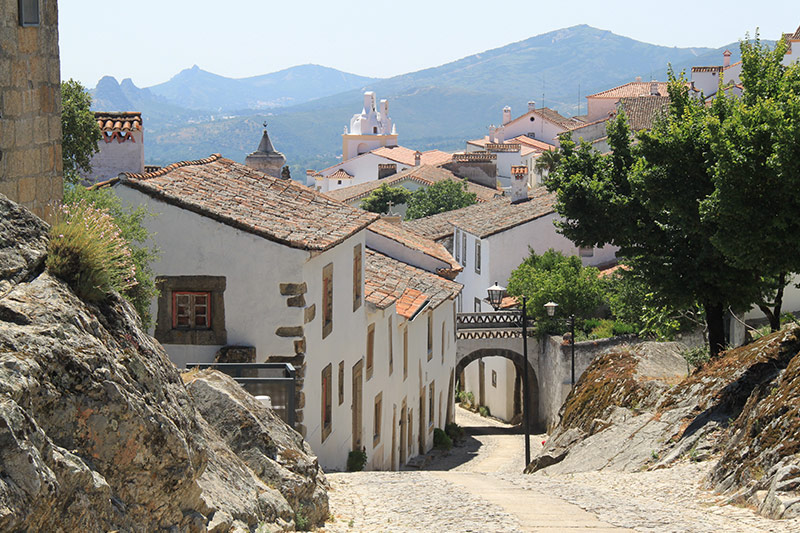 Lisboa
Not only does Lisboa surround the Portuguese capital of Lisbon, it's also the largest producer of wine across Portugal. It's a fantastic area to explore from the comfort of the country's capital, and is broken down into nine unique regions that feature their own terroir and unique flavours (however, one region is dedicated to brandy, not wine).
Given its proximity to the ocean, the area is kept relatively cooler thanks to the sea breezes coming from the coast. This means that, whether you're exploring the historic neighbourhoods of Lisbon or sampling wines on your way to visiting incredible hilltop palaces, you'll find yourself within reach of that incredible ocean air, the same that's captured by this regions grapes.
Win a Trip to Portugal's Azores Islands
If you want to sip on some of Portugal's finest wines paired incredible cheese, all while feeling the soft, Atlantic breeze from volcanic beaches, you can win a trip to Portugal's Azores islands by entering AMA Travel's 7 Islands Travel Contest.
Make a travel booking between September 25 to November 30, 2018, and you'll be entered to win one of seven trips, including a tour of Portugal's Azores, a five-star resort stay in Jamaica, a luxury cruise of Tahiti, and many more!