The Most Popular Travel Destinations of 2019
European beaches, Japanese cities, and sunny islands are among some of the most popular destinations we're seeing travellers book for the coming year. But it's not just about where you go, it's how you get there, and how to make the most of your time so you're getting the best vacation possible.
We're offering not only the locations, but the best things to do while you're there, and some incredibly fun ways to enjoy each destination.
Croatia

Croatia is an often-overlooked European gem that matches ancient architecture with incredible coastline views. Think of it as a less-travelled Italy, seen from the other side of the Adriatic sea, filled with towns composed of terra cotta roofs, limestone sea walls, and beaches leading to cerulean waters.
Where to Go
Dubrovnik and Split are both popular spots not only for their charm, but being instantly recognizable as set pieces for the Game of Thrones series. If you want to get away from the cities for a half-day trip, take a ferry to one of the many islands, or visit one of the smaller towns, such as Trogir, that can be explored in half a day.
Japan
Japan has become increasingly popular because it's whatever you want it to be. It has an excellent balance between hyper-metropolitan cities that are hotspots for technology, food, and fashion, and smaller villages filled with classic architecture, religious monuments, and pristine nature.
Where to Go
If you prefer incredible cities with technology, restaurants, amazing public transportation, and arcades, you have cities like Tokyo. If you want to be surrounded by history, art, beautiful gardens, natural parks, and ancient temples, you still have cities like Tokyo! Each city features a balance of nature and architecture, making Kyoto, Osaka, Hiroshima, and many more both enjoyable and historical hubs. But if you want to get away from the city, there are amazing spots like the sunken Miyajima island that's overrun with tame deer, or the town of Nikko's natural hot springs.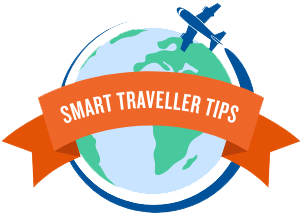 Scotland

The United Kingdom is filled with incredible cities and beautiful countryside, with some of the most beautiful sites being in Scotland. And the country is made all the more accessible thanks to Scotland's "freedom to roam" laws. They make it so the public can explore all the natural beauty of Scotland's countryside, meaning there's no such thing as trespassing.
Where to Go
Edinburgh and Glasgow are filled with castles, museums, art galleries, and of course pubs. Ride sleeper trains across the country, cruise Loch Ness (keep your arms and legs in the boat at all times), and if you want to take advantage of Scotland's free-to-roam laws, you can hike in the incredible glens of Angus, float through over 100 islands off Shetland's coast, or enjoy the beaches of North Scotland's Sutherland and Caithness areas.
Sri Lanka

Off the coast of India, Albertans are discovering a land of jungles, incredible Buddhist temples, and elephant reserve overrun with monkeys! Sri Lanka is definitely an adventure, filled with sights that can't be compared to anything in North America.
Where to Go
The capital of city of Colombo is a great way to get introduced to the island. Lounge on the beach overlooking the Indian ocean during the day, visit a jazz club at night, and fill up on delicious Indian-Asian fusion cuisine. There are numerous resorts that are just outside the city, including elephant conservation reservations you can volunteer in, or see the leopards of Yala National park!
Antarctica

This is often left as one of the last trips to round out a visit to every continent on the planet. This is a true journey for those who would undertake it, involving a flight, cruise, and a little hiking, but the reward is some unparalleled views that few in the world have seen.
Where to Go
When visiting Antarctica, it's not so much about where to go as how. A cruise can be an amazing way to get close, however any cruise over 500 people won't be able to land on the continent's shores. Each cruise company is unique, offering talks from specialists, birding tours, and even safaris through the Antarctic peninsula!
Argentina

Wine adventures are always a joy, and when you've already experienced Europe's bounty of Italy, France, and Spain, where should you go? Well Canadians are discovering South America's wines up close and personal, specifically Argentina's variety of cabernet sauvignon, shiraz, and pinot noir.
Where to Go
If you want to be in the heart of Argentina's wine country, then you must stay in Mendoza. The city rests below the Andes, making hikes into the mountains incredibly easy, and the city is awash with history, and places to try the incredible barbecue known as asado.
Greece

After Greece's economic downturn became national news, travellers were wary to make a stop in this area of the Mediterranean. However, numerous countries confirmed in the summer of 2018 that Greece was entirely safe to visit. This has led to packed planes and ships for people that want a Mediterranean vacation.
Where to Go
Regardless of what's happening on the mainland, Greece's islands are always a great choice for vacation. Santorini is often quite packed (as its regularly voted as one of the must-see European destinations). If you're a beach lover, hit Zakynthos. For families, Naxos offers a relaxing pace with plenty of things for adults and kids to do. And if you like history? Catch a boat to Rhodes for ruins and stories etched in the cement between every stone.