Which Hawaiian Island Are You?
David Little
October 31, 2016
Hawaii, like Disneyland and the Grand Canyon, has timeless appeal. I know this because Hawaii vacations almost always get the highest amount of clicks in our Weekly Hot Deals emails.
But if you're thinking about visiting the Aloha State, it helps to know which Hawaiian Island is right for you.
Besides beautiful beaches, orange sunsets, and friendly faces, Hawaii's six main islands (out of over 125 total) have very different personalities for very different travellers.
Here's the top Hawaiian Islands at a glance.
Oahu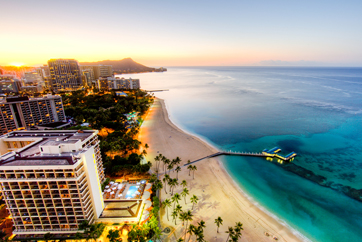 Perfect for… big city excitement, big wave surfing
Oahu is typically where travellers get their first taste of Hawaii and the "aloha spirit." It's home to bustling state capital Honolulu, so you'll come across lots of great shopping, tasty Hawaiian fusion restaurants, and abundant history, like the Pearl Harbour WWII Memorial.
Here's a fun game: Count how many ABC convenience stores you see during your trip. In Waikiki—the famous stretch of golden beach—there are 34(!) to choose from.
Once you rent a car and explore outside the city, our Hawaii specialists recommend checking out Hanauma Bay (snorkel within hand's reach of bright coral and fish) and the North Shore (learn how to surf or watch the pros tackle monstrous waves).
Maui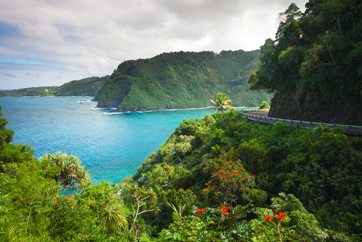 Perfect for... adventure junkies
Maui, the second largest Hawaiian island, is a nice contrast with urban Oahu. The pace is slower, the landscape more rustic, and there are fewer crowds to contend with.
But where Maui really shines is in all its outdoor adventures:
Hawaii/Big Island
Perfect for… exploring diverse ecosystems
Hawaii, also know as Big Island, is larger than all the other islands combined due to constant lava flows. From white-sand beaches to snow-capped mountains, there's a lot of variety for travellers who love constant change in scenery.
Fun fact: Big Island has 11 different climate zones.
So what should you put on your Big Island trip itinerary?
Here's a few highlights:
Kauai
Perfect for… laidback vibes
Kauai is the oldest Hawaiian island, and the farthest north. Island residents have worked hard to ensure that Kauai maintains its quiet and rural atmosphere for both tourists and locals.
Did you know: No buildings taller than a palm tree are allowed on Kauai.
The classic way to vacation on Kauai is to stay at a private beachfront condo or upscale resort. Bring lots of reading, stroll through botanical gardens, and unwind.
Keep in mind that there's still lots to see and do. You can drive to the towering cliffs overlooking the Napali Coast, kayak down Wailua River (Hawaii's only navigable river), or visit Waimea Canyon (the "Grand Canyon of the Pacific").
Molokai
Perfect for… traditional Hawaiian living
In search of an authentic Hawaiian experience? Molokai is the island for you. You won't find sprawling hotels, typical tourist attractions, and chain restaurants. Instead, Molokai has resisted modern development to keep a traditional way of life.
Fun fact: Saint Damien, a young priest who cared for leprosy patients, is the United States' first saint.
Over half the population is of indigenous Hawaiian ancestry. Fishing, small-scale crop cultivation, and inviting tourists to learn about their culture are how most provide for their families.
Can't-miss natural sights include:
Lanai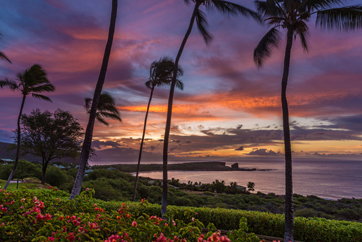 Perfect for… nature and seclusion
Lanai is home to only 3,000 people, the fewest of all the main Hawaiian Islands. Lanai is the place where you can experience what it's like to live on your own private island. Imagine being the only people walking along a mile-long beach.
Did you know: There are no traffic lights on Lanai.
Animal lovers can go in search for the perfect photograph of an axis deer or mouflon sheep. Off-roaders can rent a 4x4 Jeep or ATV and go blasting down Munro Trail. And hikers can head up to Keahiakawelo (also known as Garden of the Gods) to explore its Mars-like landscape.
---
Plan a Trip to Your Hawaiian Island
For help planning and booking a vacation to Hawaii, get in touch with an AMA travel agent however it's convenient for you: