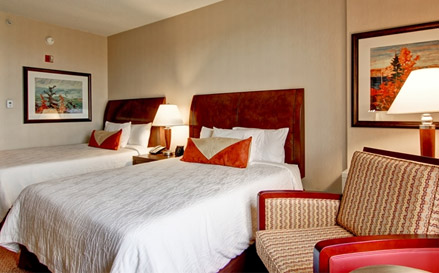 Stay-over and see it all
Whether you're an adventurist or a fashionista, at every turn there's things to see, do and experience in Calgary. See majestic animals from every corner of the world at the Calgary Zoo, a wild experience for the entire family.
Once you've roared with the lions, open your closet to the 200 luxury stores at Cross Iron Mills, Calgary's premiere shopping destination. Then reward the kids with a visit to the thrilling amusements of Calaway Park before spending an evening watching the night's sky light up at Global Fest – it's at this exact moment you realize that one-day is simply not enough.