Shabana Ali - Travel Agent at Edmonton South | AMA Travel
Shabana Ali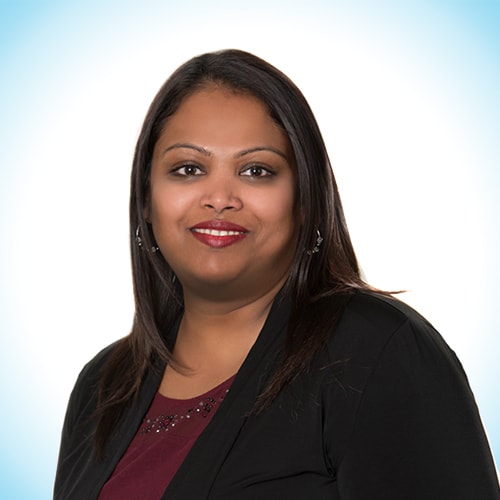 About Me
Having spent 18 years in the travel industry and driven by her passion for discovery and global adventure, Shabana takes great pride in helping families plan their unique and personal travel experiences. Whether you want to discover the vibrant Caribbean, experience the rich culture of the South Pacific, or simply kick back and relax by the beach at an all-inclusive, she is your agent.
Shabana's goal is to bring your dream vacation (whether big or small) to life and put together a travel itinerary that is both flexible and convenient for you. Having had the opportunity to visit some of her favorite destinations (including Fiji, Australia, New Zealand and Mexico), Shabana loves helping her clients plan their bucket-list trips and live out their wildest adventures! When looking back and reflecting on the early days into her travel career and the very first trip she ever took, Shabana can proudly say that each and every client has inspired her to want to go out and travel the world more and more every single day, keeping her vigor and love for exploration alive. The world is a mosaic full of rich and exotic culture just waiting to be discovered, and definitely has something exciting in store for people of all ages! It is simply a matter of asking: Where will my next adventure take me?
An avid lover of good food and entertainment, Shabana's favourite part about the process of holiday planning is definitely the details! Regardless of the destination and duration of the trip, each and every day will be about YOU! She invites you to come pursue your love for travelling and hopes you'll allow her to help make your next vacation the best it can be!
Centre Location
Edmonton South
Specialties
Ocean Cruise
River Cruise
Transat
Insight Vacations
Trafalgar Tours
AmaWaterways
---